You know what, besides the namesakes of Luke, Leo and Kai, falls on April 22? International Earth Day, established by the United Nations General Assembly in 2009. Learn more about this event from the text below.
First celebrations
Theoretically, the holiday of ecology dates back to 1970. In Poland, it began to be heard about in 1990. However, the first official celebrations took place in 2010. All member states of the United Nations, international, regional and non-governmental organizations and civil society were called to celebrate this day
Numerous environmental organizations, municipalities and educational institutions organize events and outdoor events on Earth Day. In our country, a very well-known tradition is the cleaning of forests, walking places and streets by students of primary and secondary schools. Another custom is planting trees. This is important because it makes Earth Day not just a rigid holiday, but also a concrete action for nature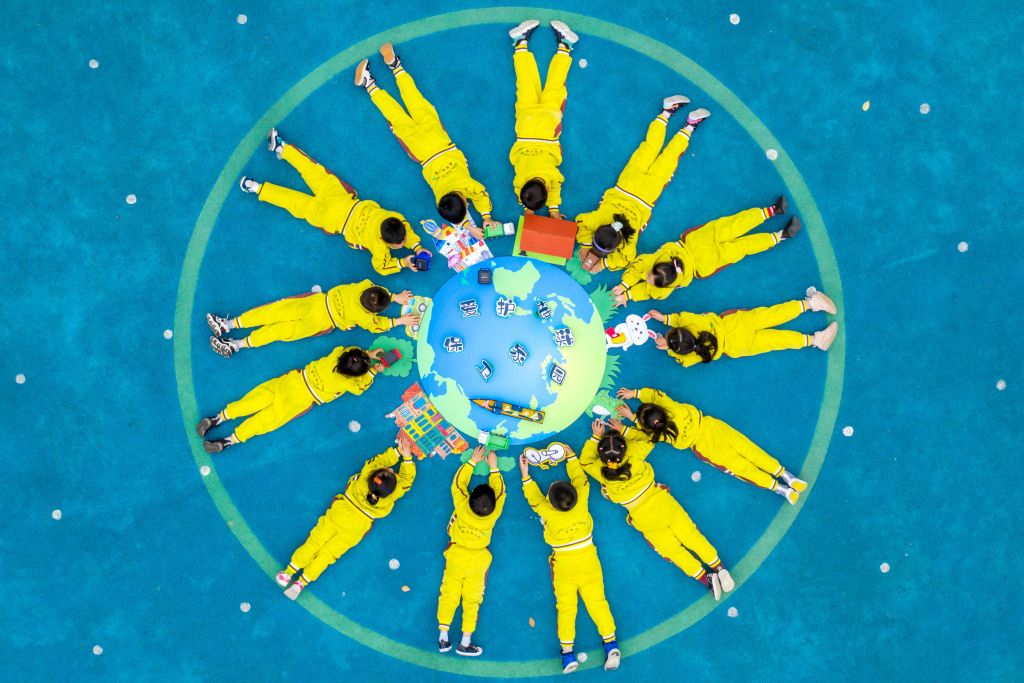 Why is International Earth Day celebrated?
The purpose of the holiday is to promote pro-environmental attitudes in society and to build shared responsibility for the Earth. Concern for the planet should unite people regardless of their nationality, religion, profession, age or other differentiating categories
>> See also: Be closer to nature. The advantages of living in the countryside
How do you take care of the planet on a daily basis?
Segregate your waste
The Earth is our common good, so you need to segregate garbage, not just by EU obligation, but by personal mission. Segregating waste allows you to recycle and reuse it in the next step
For example, separating at least waste paper from the rest allows you to reuse it. In this way, you significantly reduce the felling of trees. And let's remember – to produce 1 ton of paper you need to cut down about 17 trees. Impressive, right? Next time, approach the topic of segregation even more thoroughly and spend a few minutes longer on throwing away your trash
Switch from your car to public transportation
Burning less fuel and emitting less pollution is an incredible benefit. Breathing clean air is important for your health and even your life
Riding public transportation has other benefits as well. Traffic jams are common in big cities, and special bus lanes have been provided for buses to improve driving. Not to mention streetcars, which simply do not stand in traffic jams. Another problem for car drivers is parking. Either they don't exist and in the end you have to walk further to the agreed place than from the bus stop or they are paid and for an hour you will pay several zlotys.
You can also have a moment of rest on public transport; if the journey is longer, read your favorite book or browse social media.
Save water
Take showers instead of baths. Of course, we're talking about the required minimum, not standing under a hot stream for half an hour. It is estimated that during a five-minute shower you use 30-40 liters of water, and during one bath in the tub an average of 77 liters of hot water and 33 liters of cold water. An additional advantage is that it is easier to take care of cleanliness of a shower cubicle than a bathtub. Experts also point out that sitting in water for too long dries out the skin
Another idea is to swap handwashing for a dishwasher. In addition to convenience and time, you also save water. On average, a dishwasher will need about 25 liters of cold water for a full washing cycle. When washing by hand with the same amount of dishes you will on average use 80 liters of water, including 40 liters of hot water and 40 liters of cold water for rinsing. The disproportion is significant and on a global scale switching from bath to shower and from hand washing to dishwasher will save hectolitres of water per year.