Jewelry treasures need to be taken care of, so that they could keep their color and shine as long as possible and could not be accidentally damaged. Check what will work better in your case – a decorative chest or maybe an elegant stand?
Gold jewelry, silver jewelry, jewelry with stones, zircons, artificial – each, without exception, must be stored properly. Bracelets should not bump into each other or be thrown anywhere, just like watches, earrings, rings or necklaces. The latter additionally like to get tangled.
Storing them in a casket or on a stand will keep our treasures in good condition. However, it is worth knowing what can be stored "on top".
The whole collection in a casket
Jewelry boxes have plenty of shelves, compartments and places dedicated to storing rings or small earrings. Thanks to such a system, we can be sure that jewelry will not suffer in any way, will not be exposed to dust, sunlight or moisture. In addition, the eternal problem of tangled or scratched jewelry will end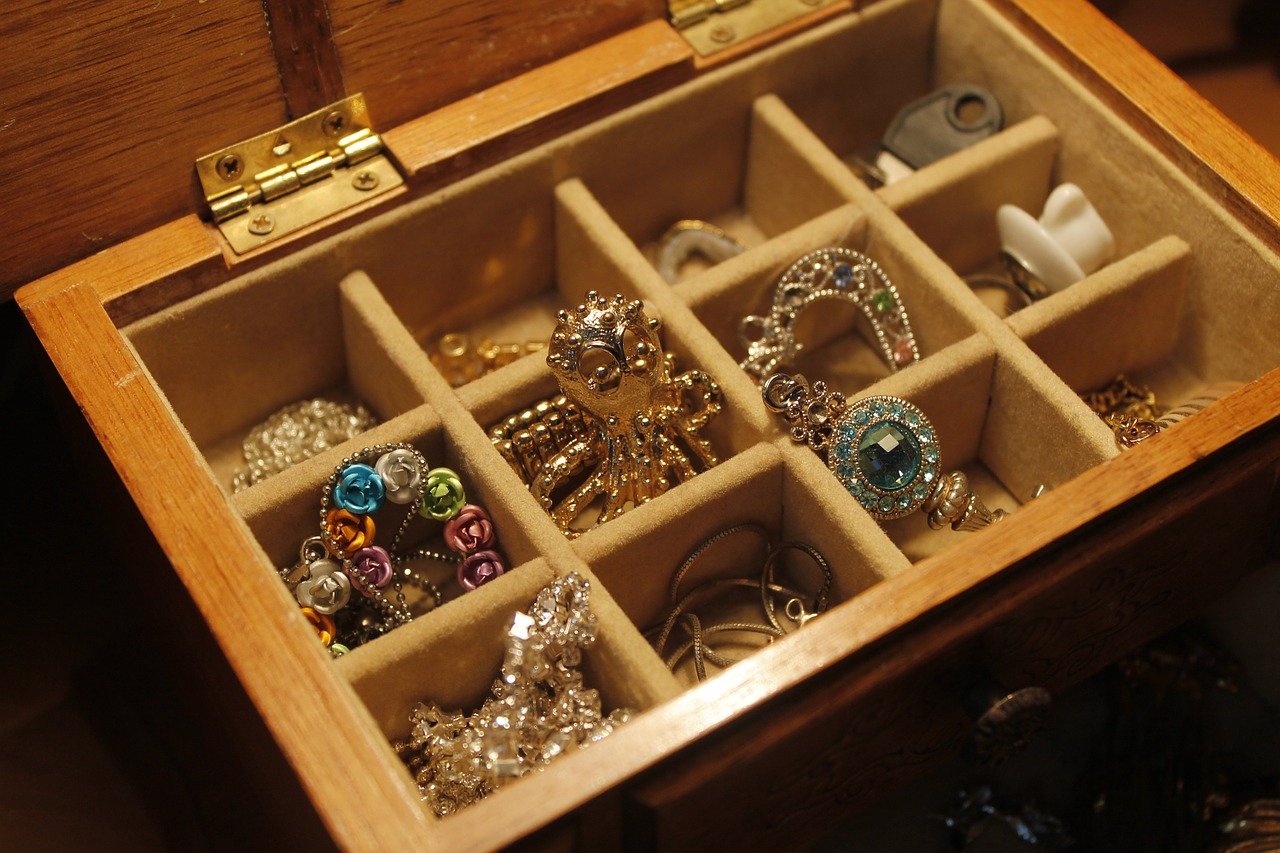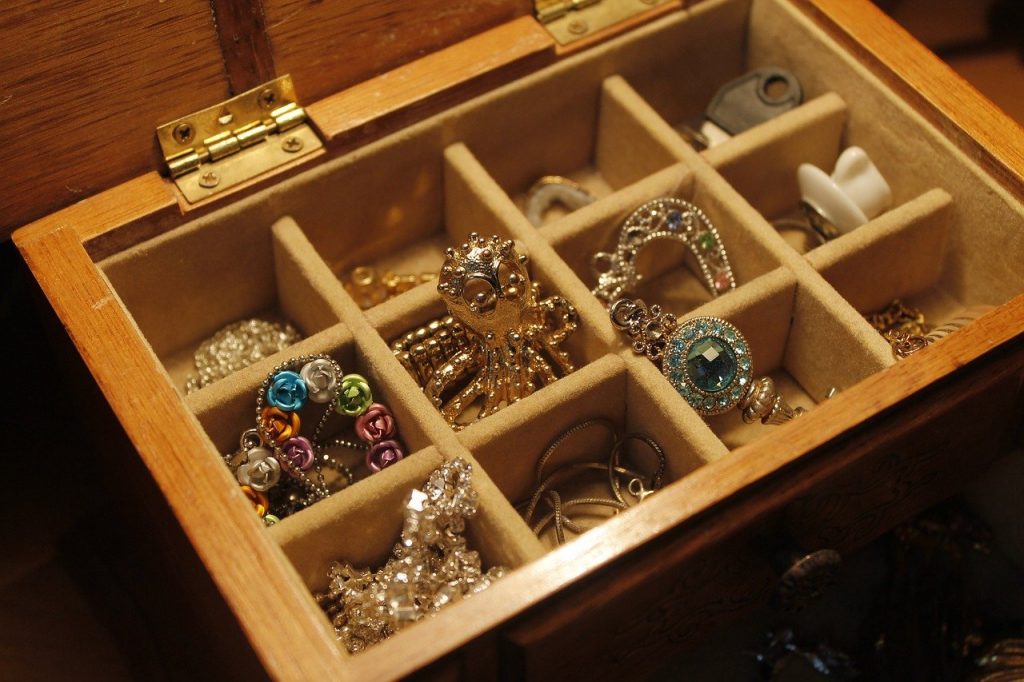 A casket is an ideal solution for storing silver or silver-plated jewelry, which darken when exposed to direct light, as well as precious jewelry. It is worth taking care of it, so that it does not lose its color and shine.
There are many designs, colors and sizes of trunks available on the market – there should be no problem with matching them to the decor of the room and keeping them clean.
One thing is certain – the casket will easily accommodate the entire collection of jewelry. Thanks to this we can see exactly what is in our collection. In this way we can always match the right accessories to our styling. Especially valuable treasures can be put into a fabric bag beforehand.
How about a better stand?
Some people prefer to keep their jewelry hidden, while others want to have it exposed – a stand makes it possible. Surely everything depends on our individual preferences and available space. It is worth noting that the jewelry racks currently available on the market are a real gem. They can be gilded, white, black, with a classic or fine shape, which will be a perfect decoration of the room.
One should be aware, however, that not every kind of jewelry can be kept on display, such as the above-mentioned silver or silver-plated jewelry. Moreover, it is difficult to hang watches on a stand – in a casket this problem disappears. A way out of this situation is to buy a stand with a decorative tray, on which you can put a watch or a ring.
Certainly the jewelry rack is a great solution for storing the jewelry that we wear most often. However we should remember not to place it in the bathroom. Jewelry does not like humidity and here it would be constantly exposed to it. Let's also be careful with children and animals, which can not only damage it, but most of all endanger their health by swallowing or choking.
Hooks on the closet door or the mirror trick
We present two more alternative ways to store jewelry, which will work especially for chains. If you have an open (not sliding) closet door, then you can glue small hooks on the inside at intervals. Then simply hang one necklace on each and you're done. No tangles or mixing up, plus we save space.
The second way involves a free-standing mirror. There are models available in stores that open like a closet, which hide a practical storage compartment. Its contents – shelves, hooks, dividers – can be freely adjusted to your preferences. Here we also save space.
Both these solutions will come in handy, especially when we have little space on the dressing table top, desk or windowsill. It is good to have an alternative when we do not have the possibility of setting up a casket or rack for jewelry.