Animals, flowers, vases and even intricate wall installations. All this we can make from paper. Origami is not only an interesting hobby, but also a way to decorate your home! Check it out!
Decorations made of paper can be an original decoration. Made by yourself give double satisfaction. Currently, they are gaining a growing number of supporters. So far they were associated only with flowers, which were made for communion or wedding parties. Now they can be an interesting decoration of the children's room, or be part of a composition that enriches the living room
What is origami?
Most people associate origami only with animals or geometric figures made of paper. However, the art of folding paper dates back to very old times and has its origins in China. Later it was developed in Japan and popularized there. The secret is that the figures and decorations created by this technique can only be the result of folding, not of cutting, gluing or decorating. Although currently small forms of decorating are allowed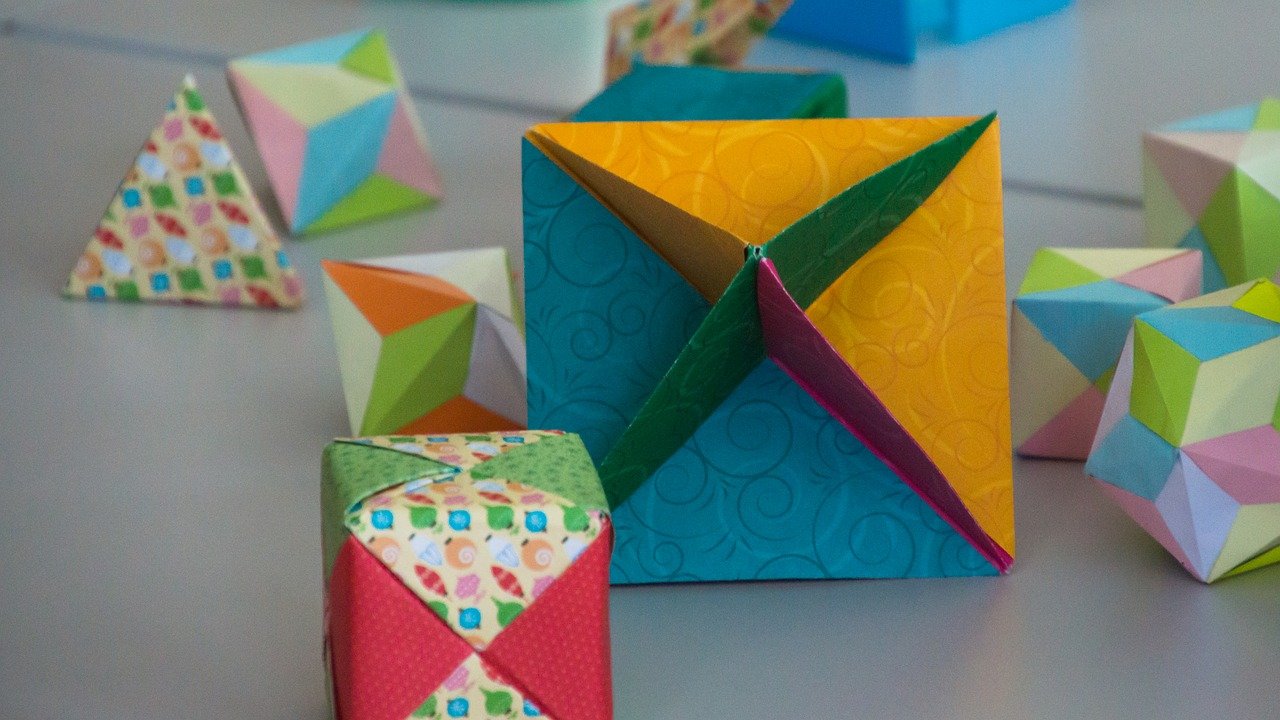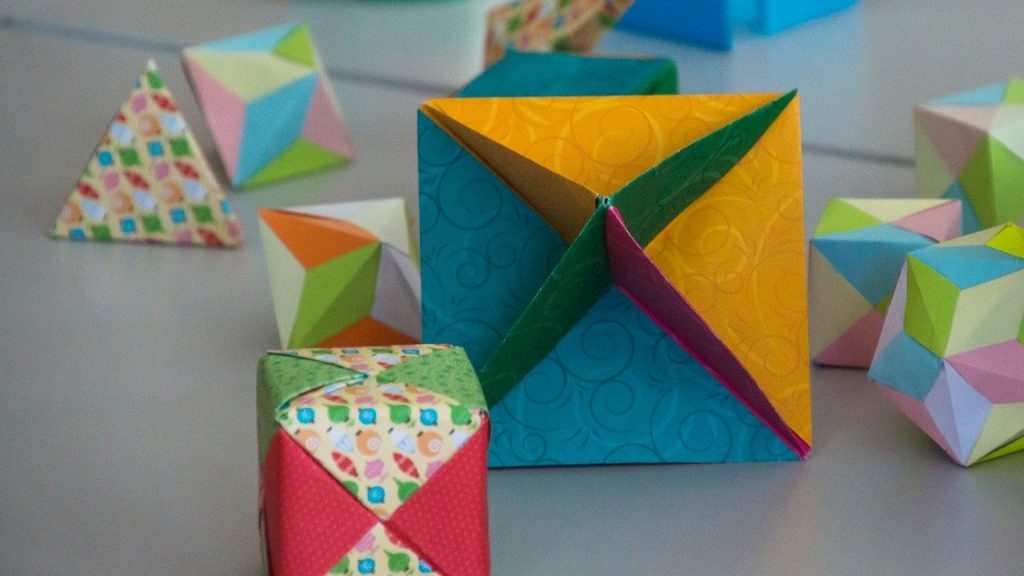 Decorations with origami – what and where?
Contrary to appearances, paper has many uses, and origami is not only animals made of paper. Decorations from origami can be used for example during decorating a house for Christmas. Paper baubles go well with a natural tree and wicker ornaments. Paper eggs and rabbits can be used for Easter. If you are celebrating Halloween, instead of using a real pumpkin, which is very time-consuming and messy to cut out, you can make the same ornament or lantern out of paper
An origami pumpkin has another advantage – it will last much longer than its natural prototype. Swans or a floral composition made by origami method will surely arouse the admiration of guests at a dinner party. Among enthusiasts of Scandinavian style there are also animal heads made of orgiami, which are perfect for children's room. Pictures using figures from paper are also an original decoration. You can also use paper to create the equivalent of cotton balls and put non-heating LED lights in them
Kids love paper
Paper ornaments for the children's room are a great idea. We can make paper animals and toys together with our children. In the Internet, on YouTube, you can find videos of how to make a fox, a wolf or even a hedgehog out of paper, step by step. This is not only an opportunity to spend time together, but also to develop the manual skills and creativity of our children. Additionally, we can also create various kinds of decorative boxes, which children can use to play as paper blocks or containers for their treasures.
Hit or putty?
Currently there is a fashion for handicrafts, so origami decorations perfectly fit into this trend. Paper decorations beautifully complement wooden elements in Scandinavian style, or metal in industrial style. Both these styles have been very fashionable for several seasons now. It is possible to make decorations that at first glance do not indicate that they are made of paper. A great example are vases in the Scandinavian style, which we can make using the origami method
Paper baskets or lampshades for LED lights are also very popular. A unique interior decoration in this case will certainly be a paper clock. What is important, paper is a very graceful material, it is not expensive and with the help of instructional videos you can easily create the desired figures. When making origami, you are only limited by your imagination, so let your imagination run wild and start creating!