It's not true that the elves working in Santa's gift-giving factory wear cute hats, funky socks and adorable mugs. For their boss knows that work attire is one of the basic tools for effective and comfortable work. We check what elements of such an outfit are especially valued in Santa's team and at the same time prove to be a perfect gift for all professionals and DIY enthusiasts. Of course, the good ones.
The right outfit is essential
A whole year of hard work, including one special evening, during which logistics must reach a level – literally and figuratively – that of the skies. In such conditions, there is no room for mistakes and slip-ups – even less embarrassing, such as falling off the pants. That's why everyone in the Santa team starts with an elastic belt with a solid metal buckle, sent by friendly elves from Sweden who work at the Blaklader gift factory. Thanks to the use of a combination of extremely durable CORDURA and soft, stretchy foam, the belt is both durable and stable, as well as very comfortable – the user does not feel the "cutting in half" effect when squatting or doing bends. Universal, black color and elegant weave make the belt match any type of outfit – from work to the typical home. So much so that even when appearing in official costumes known from fairy tales or advertisements, Santa Claus and his elves wear their characteristic belts
Not without warm socks!
The second element of the work outfit that Santa Claus uses both as an accessory for his team and as a practical gift are warm, "breathable" socks. Made from a special blend of materials, they are effective in keeping feet warm when you have to load the sleigh in the cold and harness the reindeer to it. These socks will be appreciated not only by do-it-yourselfers and professionals, but also by winter sports enthusiasts – thanks to the elastane thread, they comfortably fit the foot and calf without pinching the user, and the thick, fleshy sole provides secure support for the body. At the same time, the socks are very effective in removing excess moisture, so the foot remains dry and warm even during very intensive use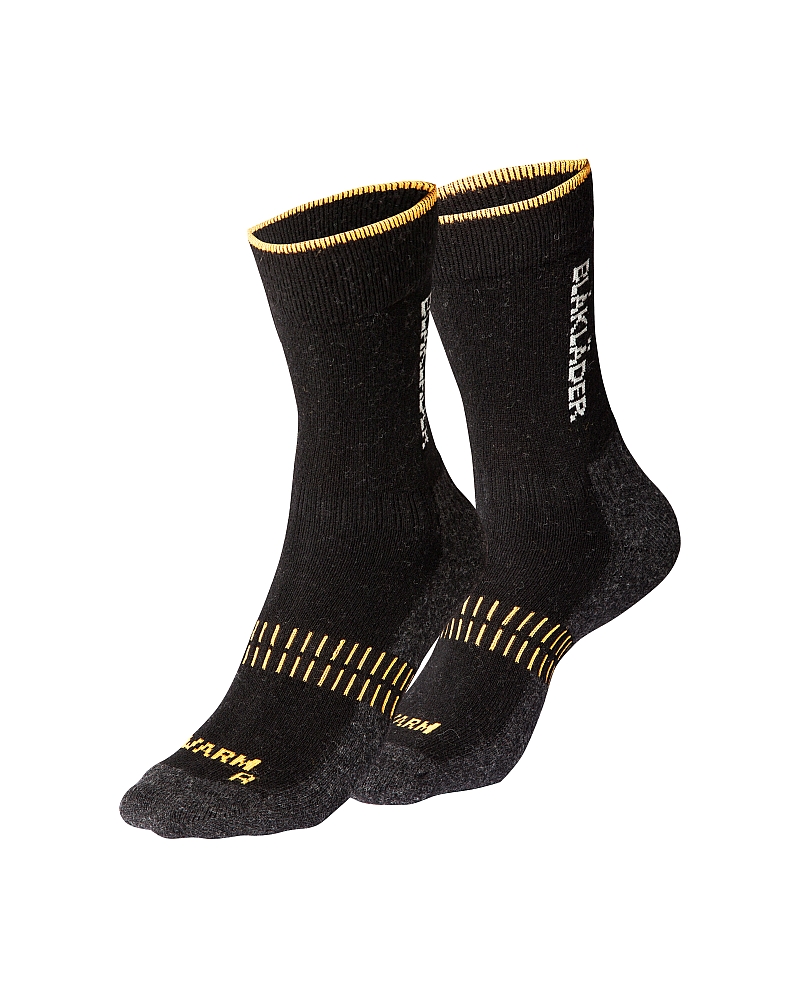 Flannel shirts are a hit among the elves working for Santa Claus. The elves often put them in their gift packages without even asking their boss – because he loves them too, especially when he can finally take off his famous red "show" coat and sit comfortably by the warm fireplace. The generous cut of the shirt, the option to roll up the sleeves, and the soft, combed fabric on the inside ensure comfort and convenience both at work and at leisure. In one of the practical flap pockets on the chest there is also space for a pencil slot, with which the elves mark on letters which presents have already been packed.
Santa's pants
It is also worth mentioning an extremely interesting element of Santa's outfit – the craftsman pants that he always wears on the night of the gift delivery, and which he received many years ago from the elves of Blaklader as a gift and a demonstration of their skills. Made of four-way stretch, they are perfect for squeezing through chimneys, where Santa Claus often has to demonstrate his acrobatic skills. And he's not afraid of chafing, because the pants are reinforced with durable CORDURA. On the other hand, the numerous ingeniously designed pockets hold almost as much as the famous gift bag. Thanks to that, Santa always has his notebook with the schedule of his trip, a tape measure for checking the diameter of chimneys, as well as a horseshoe and a few nails, in case he needs to shoe one of his reindeer in an emergency. Santa Claus likes to give such functional and comfortable pants not only to experienced professionals – he often delivers them also at the request of wives who want to suggest to their dear husbands that they should carry out a long-awaited renovation.