The offer of umbrella stands is very wide. You can find such a color variant, shape and size of the umbrella stand that we can easily match it to any interior, regardless of whether it is a residential or public building.
Umbrella – an indispensable item in every home
In our climate, rain or snow are not uncommon. Sometimes it can rain really hard. An umbrella is therefore indispensable. It is also useful during hot weather, when the sun's rays are strong and oppressive.
So what umbrella models are available on the market? Folding ones – small size, which can be hidden even in a small bag, if they don't have a strongly rounded handle – and classic, long ones. Moreover, they can be automatic (they unfold and fold with one hand after pressing a button), semi-automatic (they open with a button, but the folding is manual) and manual (both unfolding and folding has to be done manually).
Each umbrella must be, above all, durable. There is no question of any leakage. The umbrella is not only very practical, but can also be stylish. It will perfectly match almost any styling – sports, casual, as well as elegant. Everything depends on what color we choose. Here the possibilities are practically endless. There are really many colors and patterns.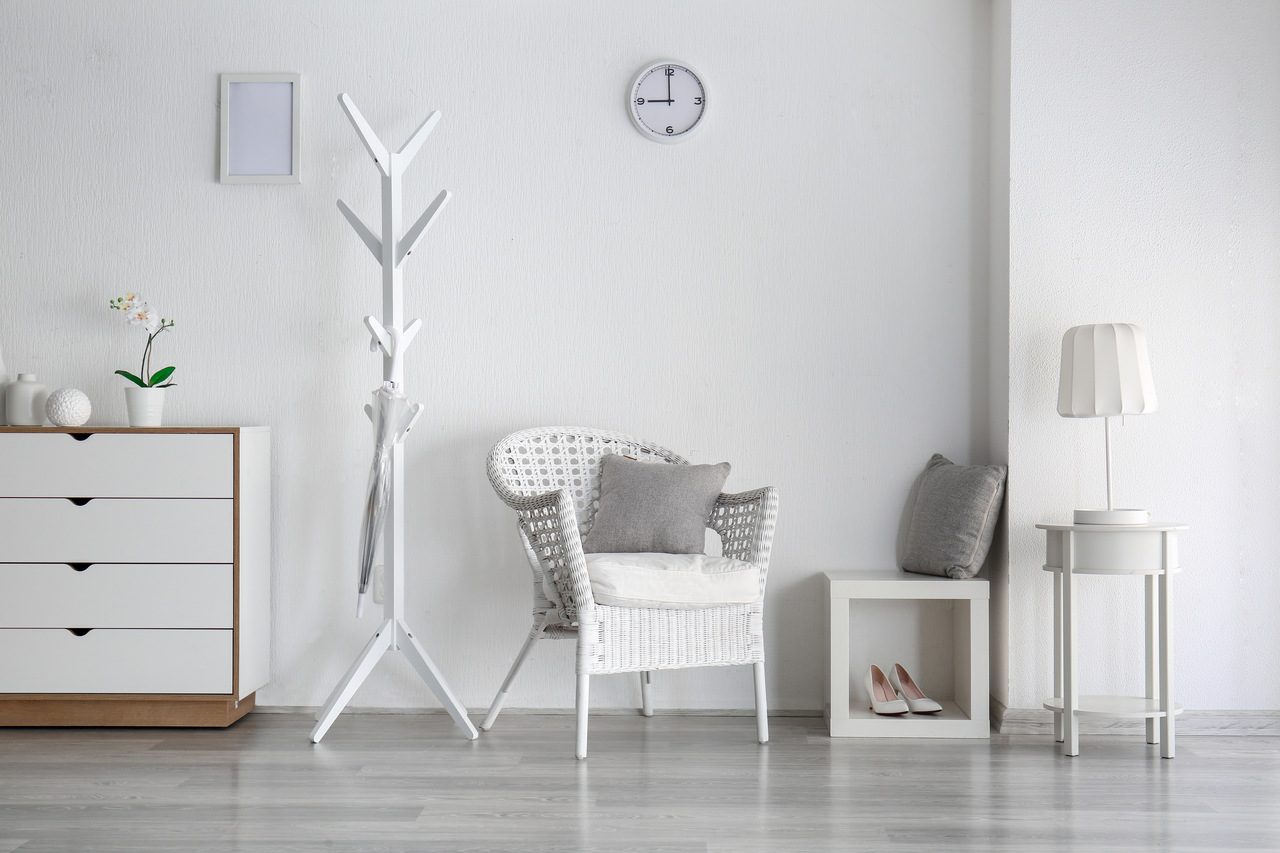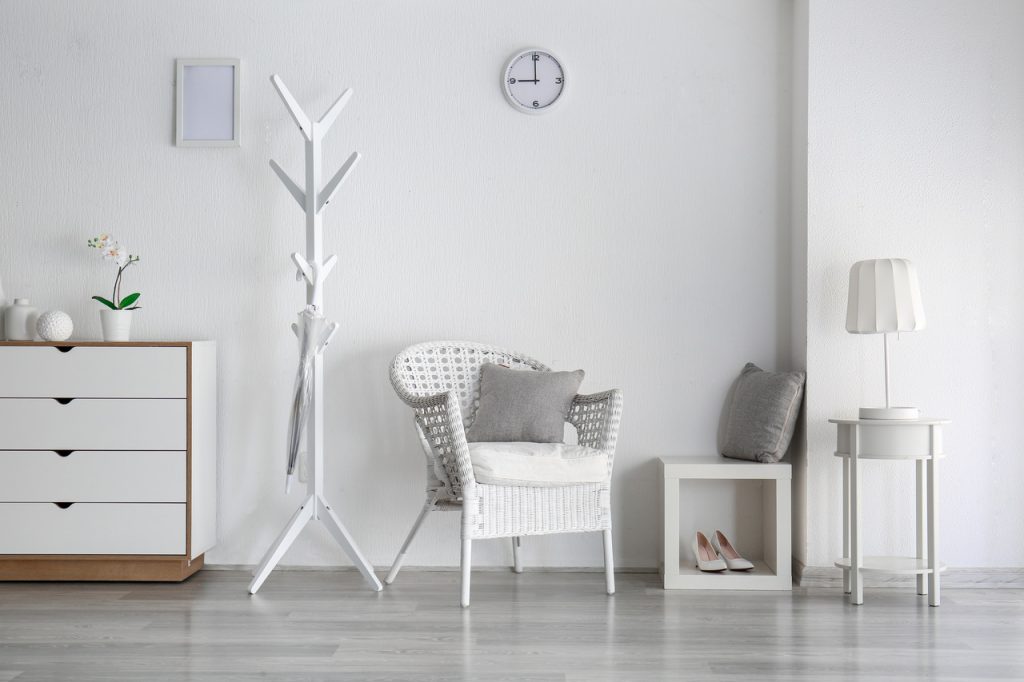 Umbrella case – is it worth having?
When we already have our model, the question remains: where to keep not only a dry, but also a wet umbrella? Should we spread it on the floor at home? And what to do with it at work, office, or restaurant? This is where the umbrella stand comes to the rescue.
Umbrella holder will prove itself in every place. It is an accessory which is not only practical but can easily become a decorative element. Thanks to it, you will not only organize umbrellas in your house or other building, but also avoid wet stains on the floor.
In addition, there are also umbrella holders with an additional compartment or shelf, where you can hide your gloves, glasses or keys.
>> See also: Hanging and standing coat racks for the hallway
What to look for when choosing an umbrella stand?
When choosing an umbrella stand we start by determining the place where it will stand, and whether it will contain only folding umbrellas, or maybe long ones. Most often we place it in the hall, right by the door. The models available on the market start from really small sizes, so they will work well even in a small room
Then comes the time to decide on the material of which the umbrella stand is to be made. Will it be wood, or maybe metal? Definitely the most popular are metal umbrella stands – chromium-plated, aged, matt (usually in black color which fits to every interior). They work well not only for dry umbrellas, but also for wet ones.
As for wooden ones, they are very versatile, available in many colors – from natural to colored stains. They can also be finished in white, echoing the Scandinavian style. Both wooden umbrellas, and wicker or rattan umbrellas, need to be properly protected from moisture to serve for many years.
Regardless of what material the umbrella stand will be made of, you need to pay attention to the quality of workmanship. This is very important, especially since it will be constantly exposed to water. Splinters will look unsightly.
A stylish addition to the interior
Umbrellas come in many color variations and in a variety of shapes. From the simplest, classic to the finest and surprising lines. It is enough to match it with the rest of the furniture and equipment, so that they create a harmonious composition. Thus, we will gain an interesting design addition.
Contrary to appearances, it does not take up so much space, as it may seem, and thanks to it we can avoid puddles on the floor or searching throughout the house for a lost umbrella. The umbrella holder can be easily bought in online stores or stationary furniture and interior design stores.