Lots of sparkle, light, mirrors, gold, silver and crystals. Glamour style is more and more often chosen for bathroom arrangement. No wonder, it looks very elegant and refined.
Bathroom is one of these rooms in our house, which must be decorated extremely practically. This is where it is necessary to separate space for a toilet, bathtub or shower and sink, and often a washing machine and at least one cabinet. This is not an easy task, especially when you have a small area.
The atmosphere and character of the room is built by various accessories and additions. At the beginning you should choose the style in which you want to decorate your bathroom. Then we will know in which direction to go. Today we look at the interiors in the style of glamour.
Glamour style in the bathroom – what are its characteristics?
Glamour is full of glitter, crystals and mirrors, silver and gold, but it is far from tacky. This is a very elegant style, with luxurious elements, which will easily find its place in both small and large bathrooms or in the bath room. Glamour has always been and will be associated with wealth and strong references to the Baroque era.
In all this, however, you need to be careful not to overdo it. The best solution is to simply bet on one expressive element accompanied by several smaller accessories.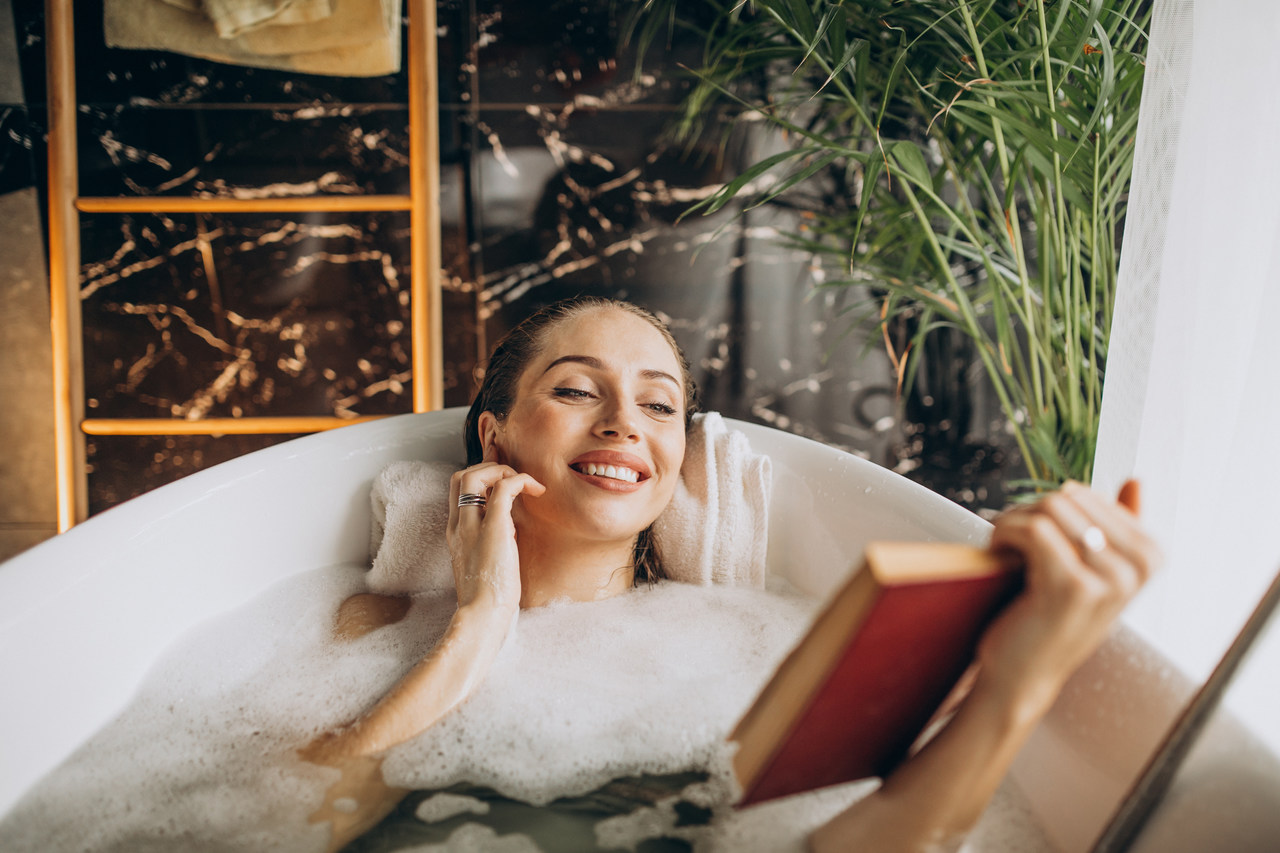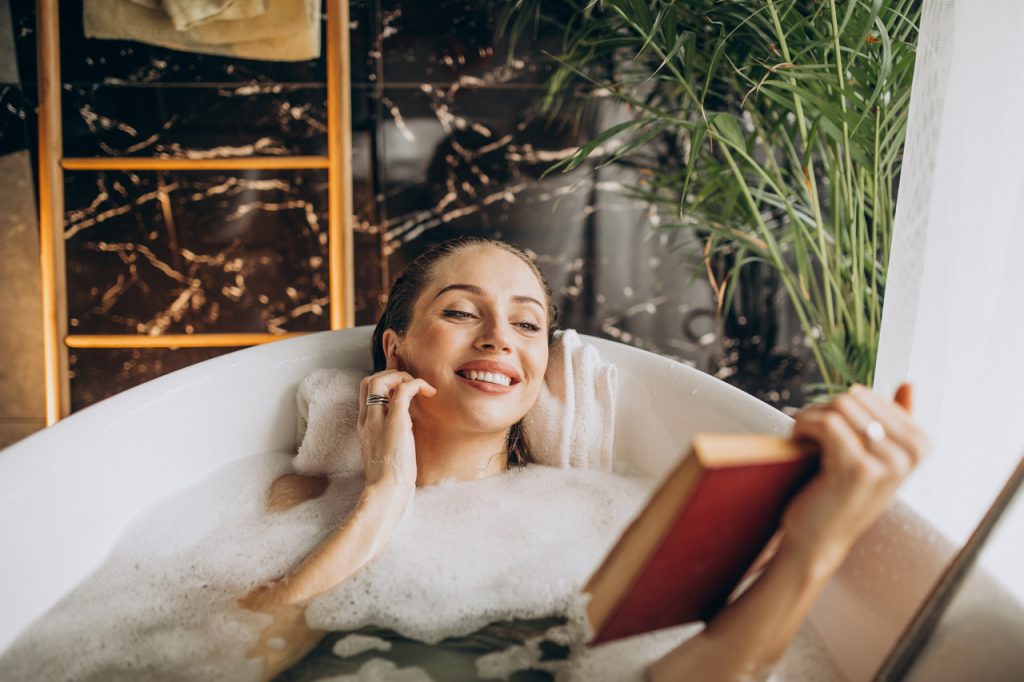 Start with ceramic tiles
Tiles go first. Their color, structure and finish will determine the whole visual perception of the bathroom. If you want to create glamorous interior, choose tiles in black, white and pink, monochromatic, patterned or imitating marble or wood. Such combinations are a perfect background for decorations, exposing them beautifully. Moreover, they are extremely versatile.
A magnificent chandelier
A strong accent in the bathroom in glamour style can be a large crystal chandelier, beautifully reflecting and dispersing light throughout the room. It is the light that plays a significant role – it creates the mood in those mirrored, glossy walls. It is essential with this to install side lighting, soft, subdued, for example, in the form of LED tape on the mirror, under the shelf, or in the alcove.
Retro bathtub and gold faucets
In a glamour bathroom, an elegant retro-style bathtub, set on decorative legs (preferably gold), or a classic bathtub, but with a mirrored enclosure, will fit perfectly. When it comes to the shower, it is better to resign from the shower tray, but set the cabin directly on the tiles. Here, it is also necessary to visually match other elements, such as the toilet or the sink.
This style is full of gold, so all the faucets should be in this shade. It is also advisable to opt for other gold and shiny and glass accents, such as the radiator, light fixtures, soap dispensers, trinket tray, or towel racks or various containers and vases.
A decorative mirror frame
Glamour equals a mirror. There is not the slightest doubt about that. Mirrors can appear in the form of a mosaic on the wall, on the aforementioned bathtub casing, cabinet fronts and in a standard form, hung above the sink.
Mirrors optically enlarge the interior and illuminate it. In a glamour bathroom is also important frame – preferably stylized, richly decorated, heavy, often gold or silver, or even crystal or black
Crystal cabinet handles
Despite appearances, details matter a lot, even when it comes to seemingly unremarkable cabinet handles. The situation changes when, instead of ordinary handles, crystal knobs are mounted in the cabinet, which are a kind of jewelry. Then it turns out that the piece of furniture acquires a unique character and perfectly matches the whole interior in glamour style.
>> See also: The great comeback of the mosaic
Soft fabrics, noble materials
If your bathroom allows it, place an elegant pouffe or armchair, upholstered with soft and pleasant to the touch fabric (velvet, velvet or velvet), with gold accents. This will not only increase the aesthetic value of the bathroom, but also will be a comfortable place to rest, perform beauty treatments, or style your hair.