The simplicity and subtle beauty of Scandinavian style has won the hearts of interior designers from all over the world. You just need to control the order, pay attention to the practicality of objects and rely on high quality materials. In Scandinavian style frugality intertwines with sophistication and minimalism! If you want to learn how to decorate the living room in Scandinavian style, we invite you to read
Philosophy of the north
Scandinavian style was created in the early 20th century and originated in Northern European countries such as Finland, Norway, Sweden and Denmark. Gradually, it gained popularity until it also reached the rest of the continent. Today, it is one of the major trends in interior design. Over the decades, this style has been systematically refined, moving to more and more minimalist versions. Today, thanks to its functional, simple and natural base, it has made its way into homes all over the world.
In Scandinavian countries, there is a lack of natural light for many months, and the winters are long and harsh. The most important features of this style therefore emerged as a way to counteract the lack of light. This is why the Scandinavian style is dominated by bright colors, both on walls and floors, as well as on furniture. In turn, pillows, blankets, rugs and other textiles and small accessories are great color accents, which make the interior cozier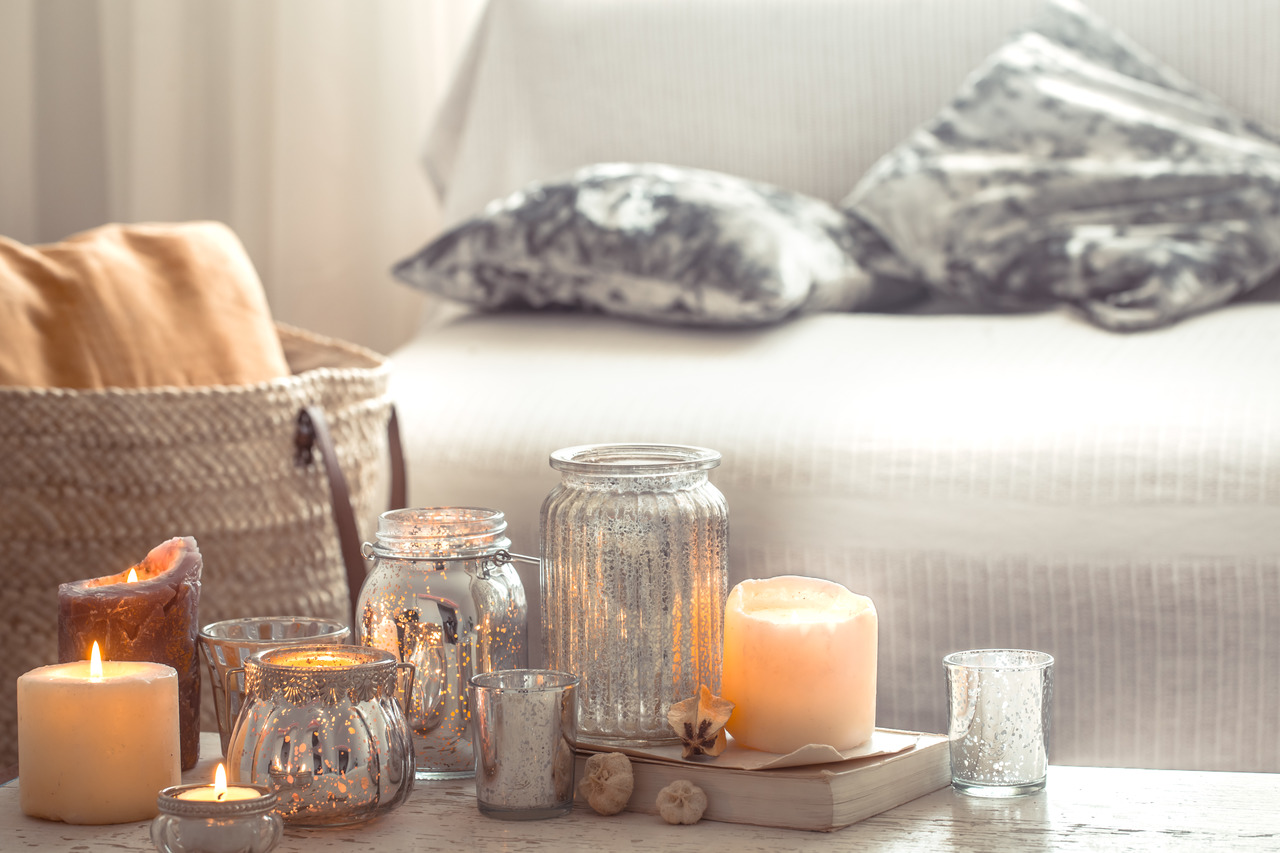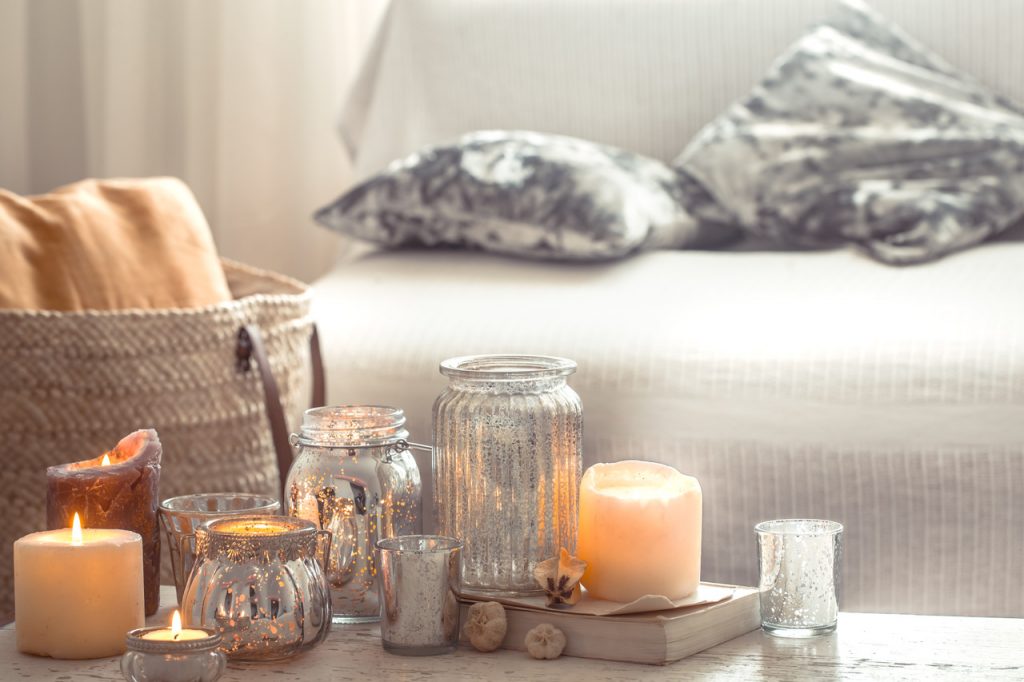 In harmony with nature
In Scandinavian style most materials and decorative motifs are inspired by nature. When looking for furniture, textiles and decorations for a Scandinavian style living room, choose those made of natural materials such as birch or beech
For a small living room
Born from the harsh Scandinavian winters, the Scandinavian style is perfect for a small living room. In this case, colors should be kept to an absolute minimum. If your living room is small, it should be dominated by pristine white and shades of gray. The use of limited and select decor with elegant, simple lines also helps to create a tidy, cozy living room.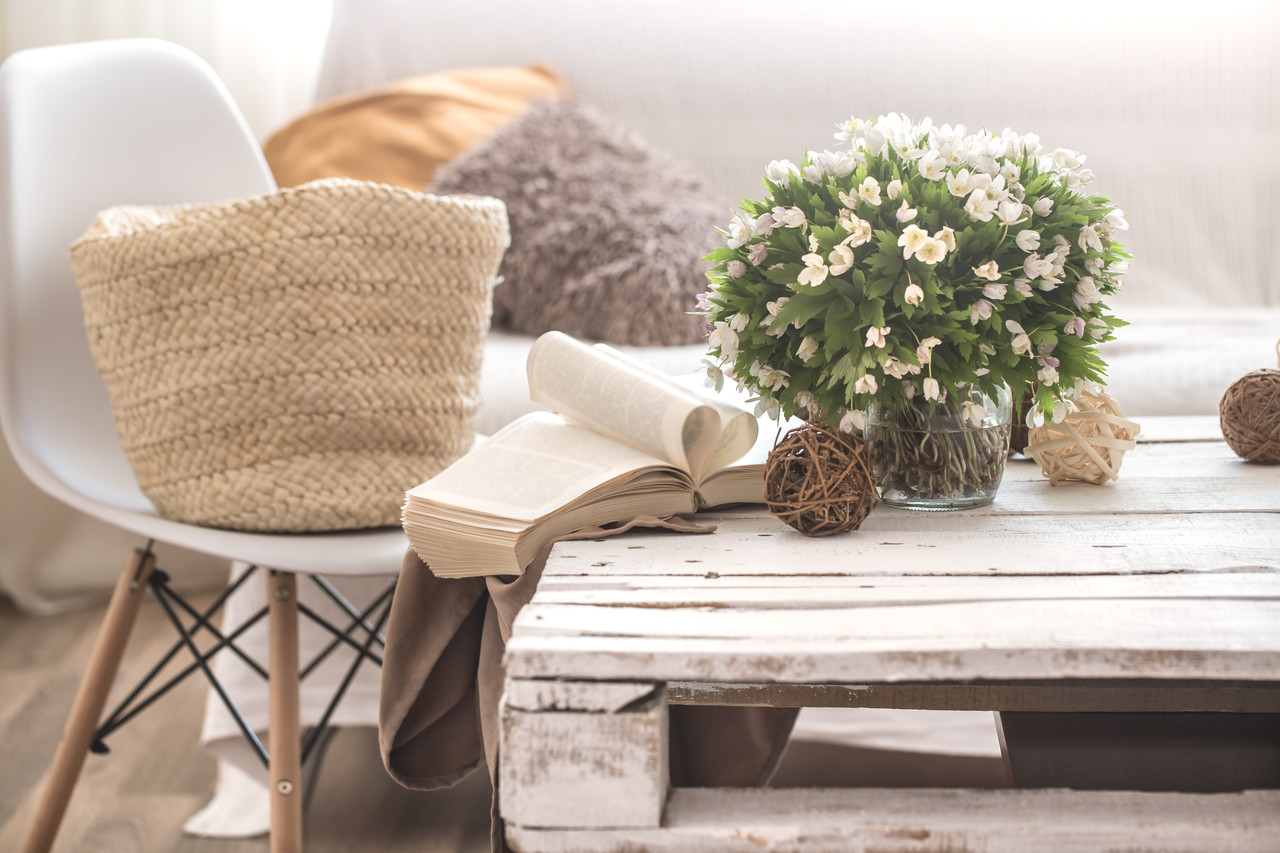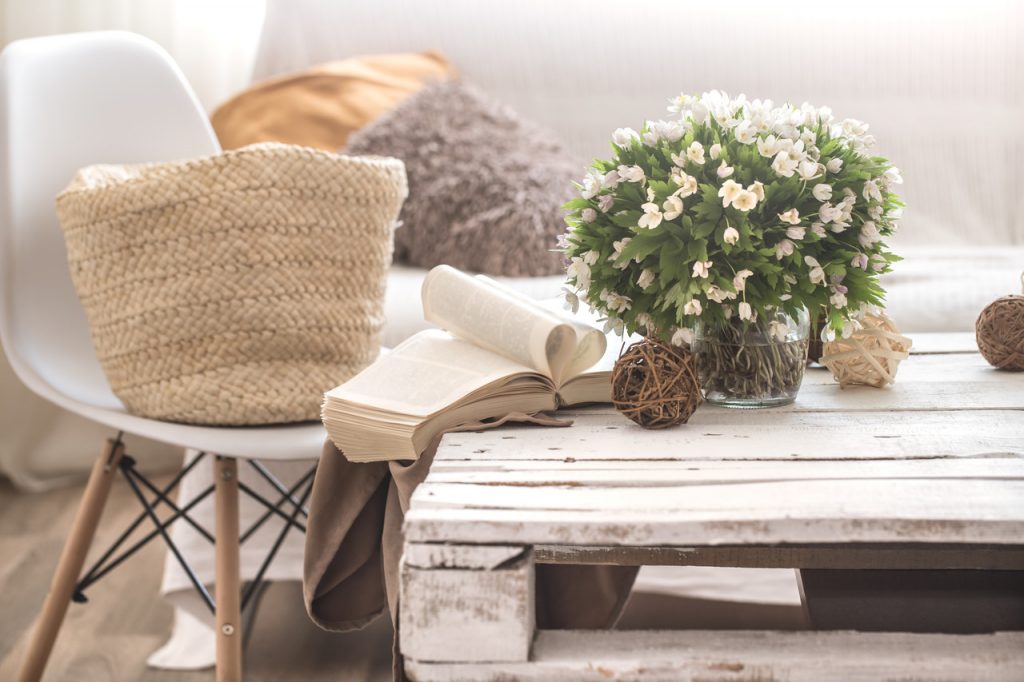 When arranging a small living room, do not avoid colors altogether, as they will give you an interesting interior. Scandinavian style allows you to add color in the form of simple accents. Put a mirror, add a plush rug, a stylish side table or a floor lamp and your living room will gain a unique atmosphere.
White and gray – key features
As we mentioned earlier, white has always been the dominant color in Scandinavian living rooms. However, over the past few years, there has been a surge in the popularity of another neutral color that is quickly replacing white. We are talking about all shades of grey. It can make an appearance in your living room, for example, in the form of a cozy sofa. Lighter shades of gray work well with Scandinavian style, but if you want to create more visual contrast, choose a darker color.
Black and white backgrounds with shades of gray also work well with a Scandinavian style living room. This is a styling that seems to combine modern minimalism with urban class. However, make sure that black is used sparingly, as too much black can quickly change the mood and appeal of the interior.
Cozy and natural fabrics
When looking for textiles to decorate your Scandinavian style living room, go for natural fabrics such as cotton, linen or wool. Drawings of flowers, leaves and animals and strong accents of color will perfectly complement the decor of the room.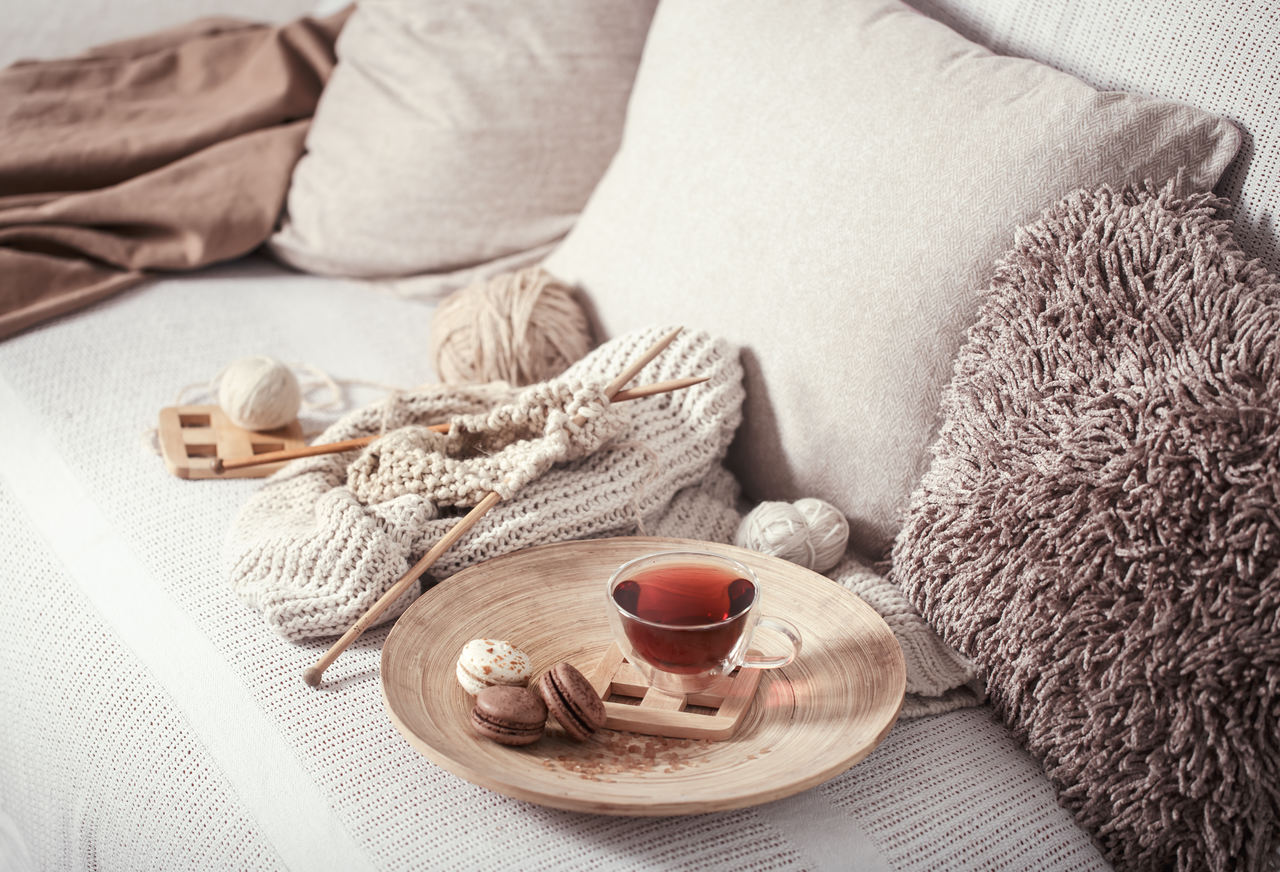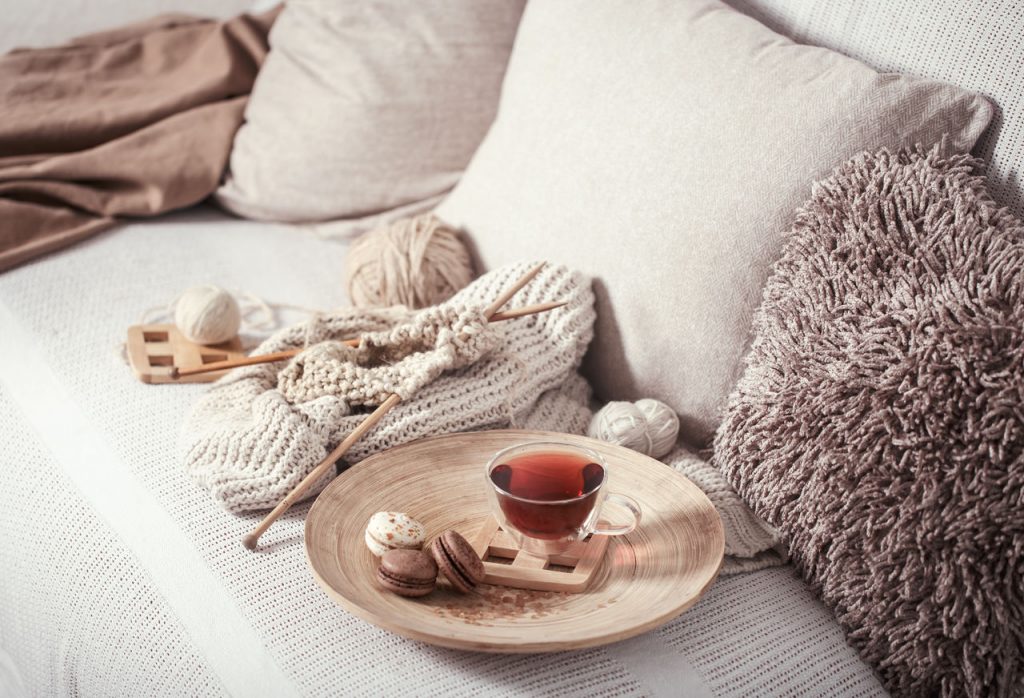 Geometric motifs
They are widely used in Scandinavian style, mainly those in black and white colors. A carpet with triangle motifs in different shades of gray can be a great example of a living room decoration that will complement its decor
Large living room with colorful accents
Following the Scandinavian style not only helps to achieve a simple and harmonious space, but also opens the door to a world of exciting and exquisite color accents. Striped prints, herringbone patterns and abstract shapes will perfectly complement the Scandinavian style living room and emphasize its unconventional character. For those who are ready to experiment with trends, stylish wallpaper can be a great alternative. However, make sure that the wallpaper you choose matches the simplistic style of the room.
Summary
If you are fascinated by the Scandinavian style, go for simplicity and natural materials. This will make your living room cozy and fascinating at the same time. We hope that thanks to our tips, you will create an original space full of interesting accessories and decorations.