Spring colors, white base, fresh flowers and accents in the form of eggs or figurines – this is what you should stick to when decorating the table for Easter. The arrangement will be appreciated both by the household members and guests.
Cheerful mood, bright colors
Easter is a joyful time when we celebrate the resurrection of Jesus Christ. Often the weather also favors us – the coming of spring, nature awakening to life, more and more greenery reborn and more sunshine.
>> See also: Quick way to Easter decoration
All this atmosphere affects the colors of the decorations, including the Easter table. Predominant are the aforementioned greens (bright, fresh), shades of yellow, pastel pinks, blues, vivid colors and spring accents. Dark colors – navy blue, gold or maroon – are rarely seen.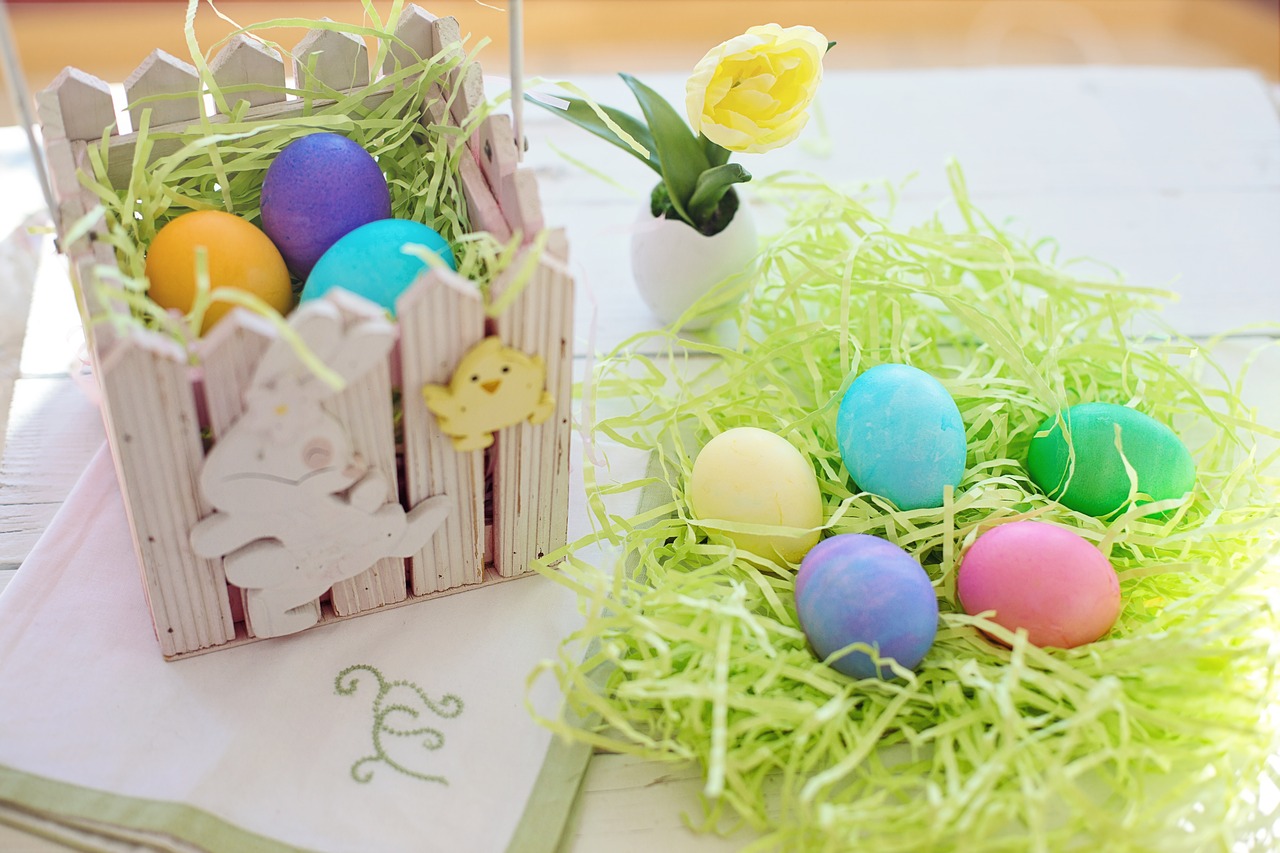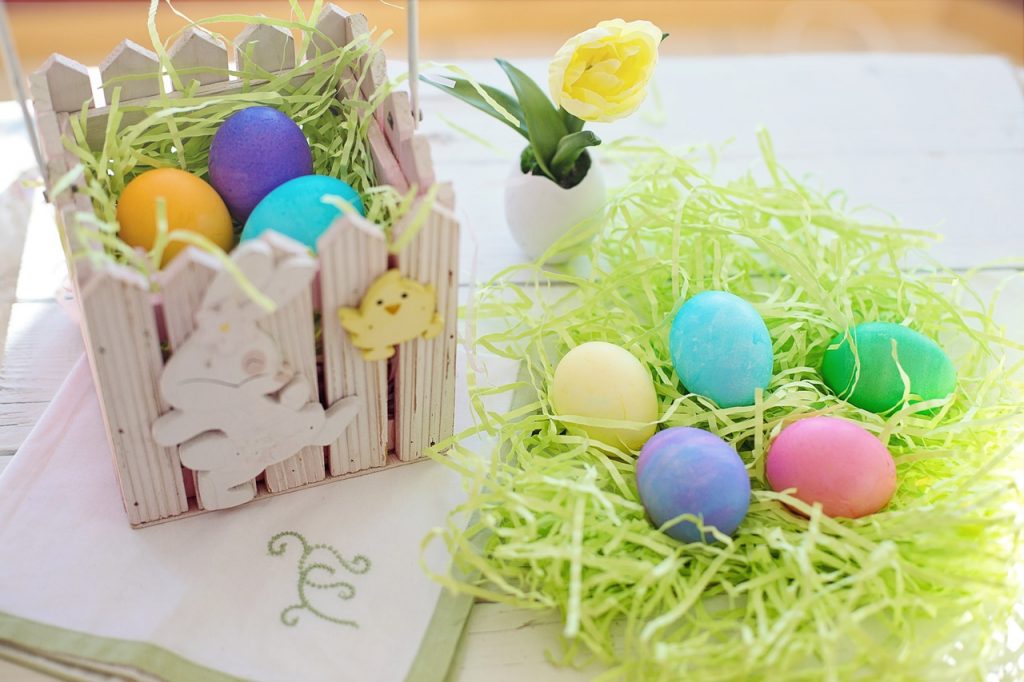 We present the most beautiful and interesting proposals for arrangement of Easter table, which we can use in our home. Remember that there should always be room for tableware and dishes. Moreover, the decorations should not be too high, so that you can easily know each other and talk with the other guests. We spend a lot of time at the Christmas table, so it should be practical and comfortable, but also aesthetically pleasing.
First, the tablecloth and tableware
A perfect base for the table arrangement is a tablecloth, preferably snow-white, which will go well with cheerful colors and accessories, and at the same time protect our table against dirt, spilling or scratching. As far as the tableware is concerned, it also looks great neutral, without strong patterns, which in connection with other decorations could cause visual chaos.
If in this place we want to add a bit of color, it is worth to bet on under-tablets, for example light green ones, or to run a runner through the center of the table. It will look great in natural color, beige, or white, if we decided on a gray tablecloth. Of course, you can also bet on color – blue, lemon, or green. We cannot forget about the napkins. They will also be a nice accent. You can tie them with a delicate string and add a miniature or quail egg.
Such a base will be beautifully composed with other white, glass or crystal dishes. A coherent composition is very important. Often less is more. In this case you do not need sophisticated decorations
Flowers, bases, and other plants
As Easter falls on a spring period, it is worth taking care of fresh plants. Tulips (white, yellow, pink), daffodils, hyacinths, sapphires and narcissi will do. Flowers are always good for our mood, and at the same time they look beautiful and give charm not only to the table arrangement, but also to the whole interior. It is also good to think about complementing them with basil, ribbons, and even feathers. Easter is also associated with cress. Its greenery combined with a bright dish will be a great decoration. You can also grow it in an egg shell.
>> Read also: When and how to sow cress for Easter holidays?
An obligatory element – eggs and figurines
When decorating your Easter table, accents in the form of eggs are a must. They may be chicken or quail – natural, porcelain, wooden, styrofoam, as well as shells or Easter eggs (the latter will be appreciated by children, especially if they prepare and decorate them themselves). Here we have a really big field of possibilities. Eggs can be placed directly on the tablecloth, next to a napkin, together with cress or flowers.
At the end, you can also add figurines of a lamb, a hare, and even a chick or a bird. They can be ceramic, glass, silver or covered with floral moss.
Arrangement of the Easter table does not require much financial outlays or work. Remember to take care of harmony, and limit the number of colors to two, or decide on several shades of the same hue. Let us not put everything we have, filling every empty space, as it may turn out that the effect is far from expected