Glamour style in interiors is often described as the opposite of minimalism, which has reigned in many homes and apartments for years. But is it really so? Glamour is associated with splendor, luxury, combining contrasting materials, textures and colors. This style, despite the apparent abundance of many elements, is not at all overwhelming. It is charming and amazing. Two words describe it best – luxury and charm. See, what accessories to use to create a bedroom in glamour style. Remember that glamour is also the power of contrasts, which create a cohesive whole.
What accessories will give your bedroom a glamour effect?
When designing a bedroom, we always try to make it cozy. And rightly so. After all, in a bedroom, we rest after a hard day, read, sip tea and make plans for the future. This place must be pleasant, aesthetic and the accessories must be soft and cozy. What should you bet on when arranging a bedroom in glamour style?
Pillows – choose those with covers made of velvet or satin – plush, soft and cozy. They will be a perfect decoration of a sofa or a decorative armchair.
Sofa bed spread – an inconspicuous element, often treated as a functional cover, in glamour style can become the main decoration of the whole room. A rich, thick bedspread, made of high-quality velvet or suede, will beautifully reflect the light.
Decorative furniture elements, such as a quilted headboard/headrest of a sofa
a quilted headboard/headrest of a sofa, for example, made of soft material (velvet or velvet) will be a striking element of the whole bedroom.
Curtains – it is best if they are made of smooth, glossy material, which will protect from sunlight, but also add elegance to the whole interior. Think about decorative binding of curtains, for example in the form of interesting cords with hooks.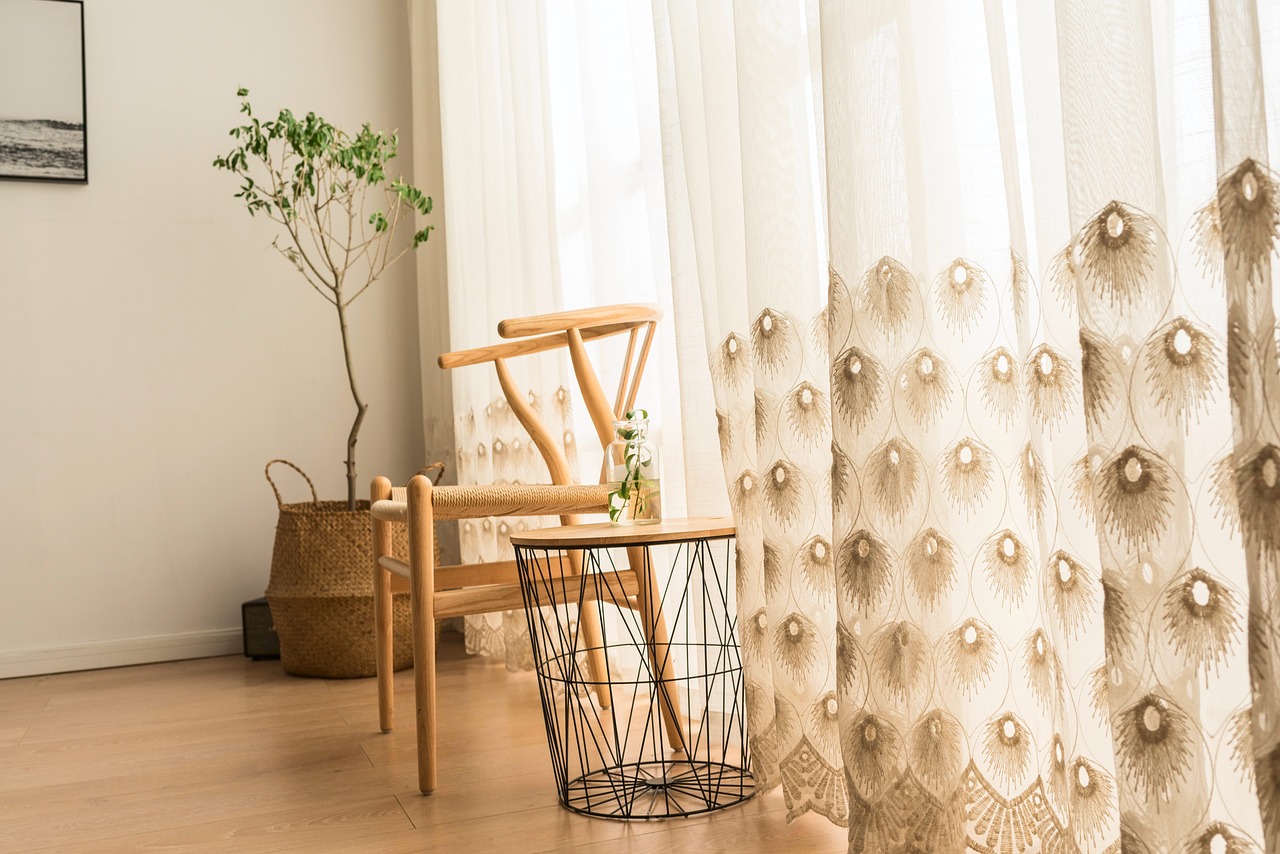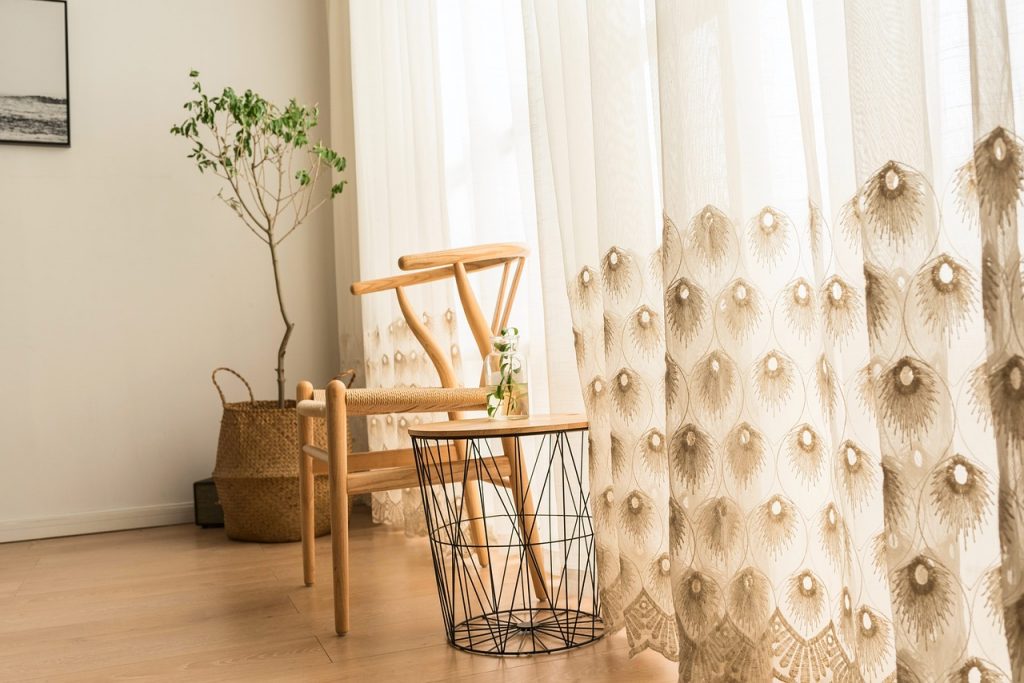 Lamps – lamps full of splendor, glass, crystal, with an interesting, decorated lampshade will look beautiful.
Ceiling lamps, chandeliers – it is best if they are kept in the same style as the lamps on the bedside tables, so that they create a coherent whole, full of glitter and dignity. Rich in impressive elements resembling icicles, crystals, etc.
Mirrors – the bedroom is the perfect place where we can afford a decorative mirror in any shape – round or rectangular. A beautiful frame can be wide, made of quilted material or interestingly stylized metal. It will add a glamour character to the bedroom.
Candlesticks – a small accessory that can change the look of a simple chest of drawers or bedside table. Look for those in fancy shapes and made of materials that reflect light.
Glass vases – transparent, simple in form, will beautifully decorate a table or dresser.
Carpet or rug – placed next to a bed, it should be soft and fluffy. Besides being practical, it will also have a decorative function.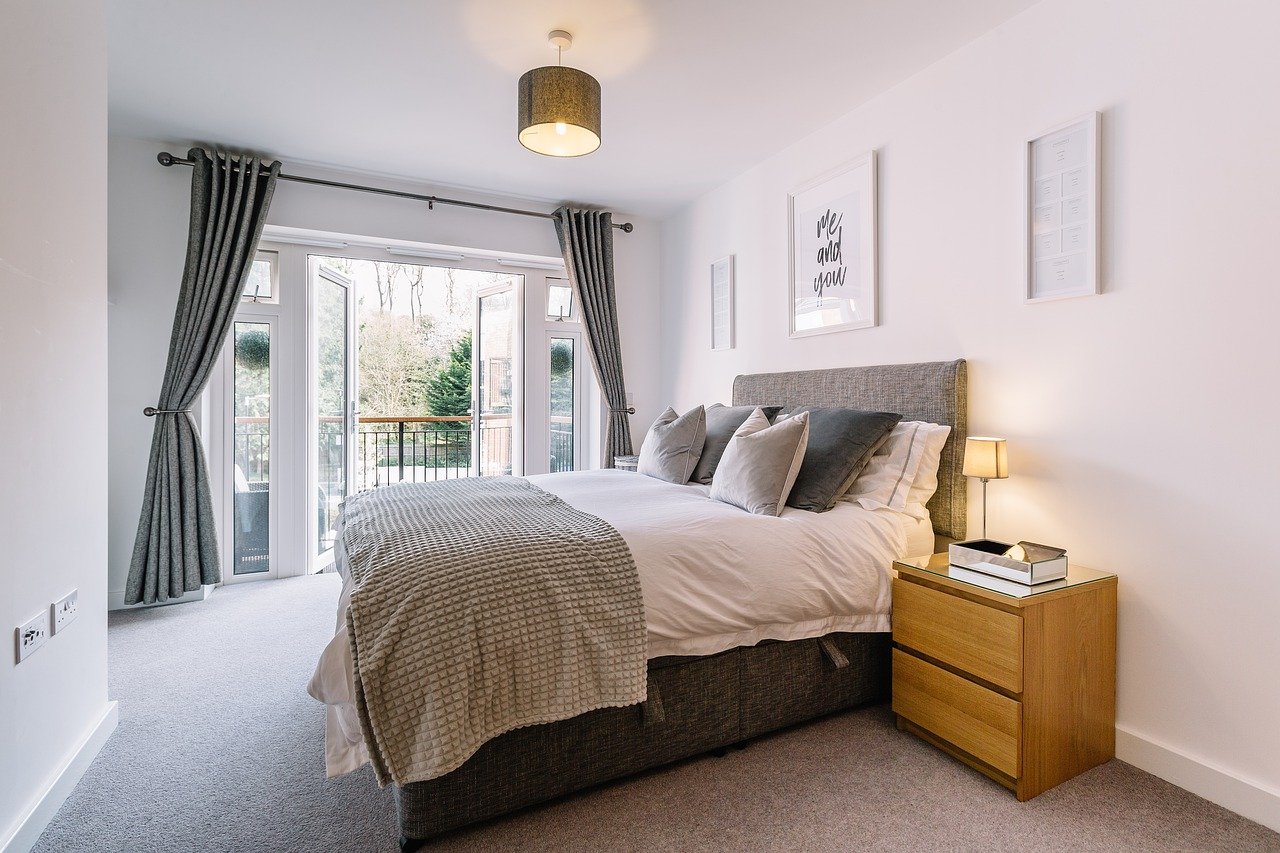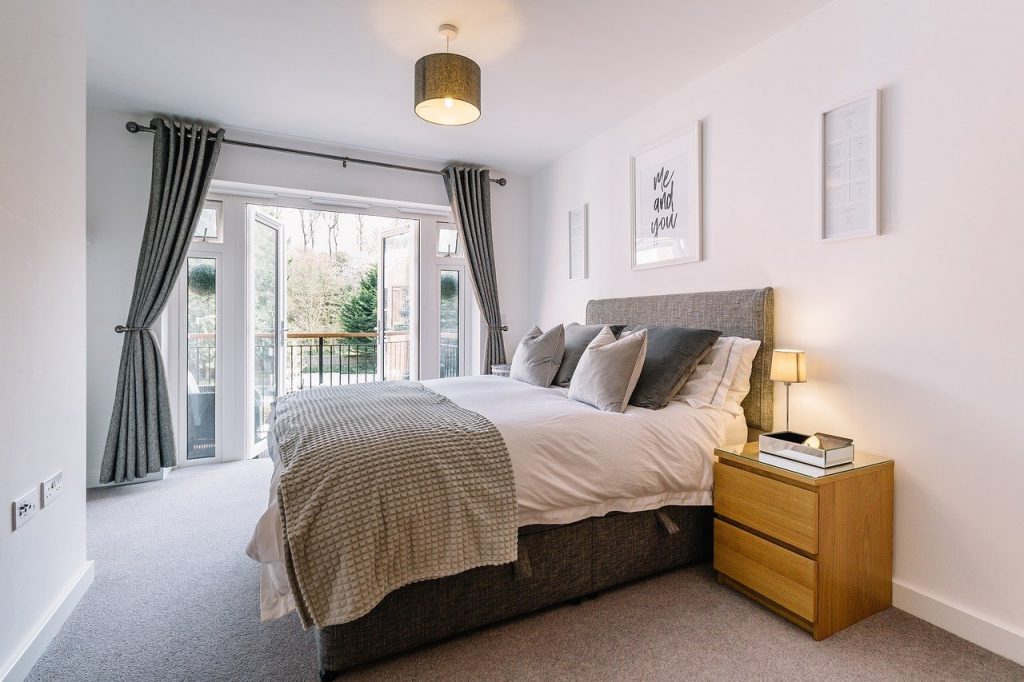 Colors in glamour style
Interiors in glamour style are characterized by expressive colors. Glamour means mainly gold and silver, intense purple, turquoise, but also calmer pink or combination of classic white and black. Boldly combine colors so that they create a coherent whole and give the impression of coziness. The bedroom is a place of rest, so here will work calmer tones – gray, powder pink, beige, distressed gold, often broken with pure white, complemented by accessories in a similar color scheme.
>> See also: Exclusive wallpapers for the living room
Does glamour always mean glamour?
Style glamour is associated with splendor. A lot of striking elements, expressive materials and textures, but glamour is actually a charm and luxury, is an orderly splendor, in which each element has its place and is part of a thoughtful whole. Elegance in a rich edition. The very word "glamour" means style, glitz and glamour. The most important determinant of glamour style is glitter and shine in applied fabrics and decorations, but also the combination of gloss and matte. It is richness dressed in elegant forms and noble materials.
What is worth remembering when choosing accessories in glamour style?
Follow a simple rule and combine individual elements in such a way, that they simply create a nice whole, coherent, combined with color or interesting texture of individual decorations. You have to feel comfortable in your bedroom. Choose soft, sensual fabrics, classic combinations of white and gold, white and black or subdued shades of gray broken with powder pink. Use glass, crystals, and mirrors that reflect light.
To complete the glamour style bedroom decor let's have interesting graphics or paintings/photographs on the walls kept in black and white colors.
Create the bedroom in such a way as to avoid the impression of kitsch and randomness. Every element, from the sofa to the accessories, will reflect elegance and good taste.