Food containers are an essential piece of equipment in every kitchen. Thanks to them you can safely store food products. What containers are the best? What should be taken into account when buying a food container?
What kind of food storage containers to choose?
The material of which the container is made is one of the most important criteria when buying. The container should be aesthetically pleasing, functional and made of durable and safe material.
Plastic containers for food storage
Plastic containers are the most popular food storage containers because they are very lightweight and roomy. Before buying them, it is a good idea to check the markings on them and whether they can store food. It is a good idea to check if the container has the BPA Free, or safe for health, label on it.
If there is a triangle with the numbers 2, 4 and 5 it means that the plastic product is completely safe, can be washed in a dishwasher and heated in a microwave.
If there is a number 1, 3, 6, 7 in the triangle, the plastic product contains harmful carcinogens and is not worth buying.
>> Read also: How to store clothes in the basement or attic?
Glass containers for food storage
Glass containers for food storage have been known for a long time. Although they are heavier than plastic ones, you can store food in them more safely and they look much nicer on your kitchen shelves. Glass does not have any chemical reactions with food. This makes these containers a safe and eco-friendly way to store.
There are also heat resistant glass containers available for sale that can be baked in the oven or heated in the microwave. Glass containers can be used to store food in the refrigerator or freezer. When buying containers, make sure the lid is tight – no air can get inside.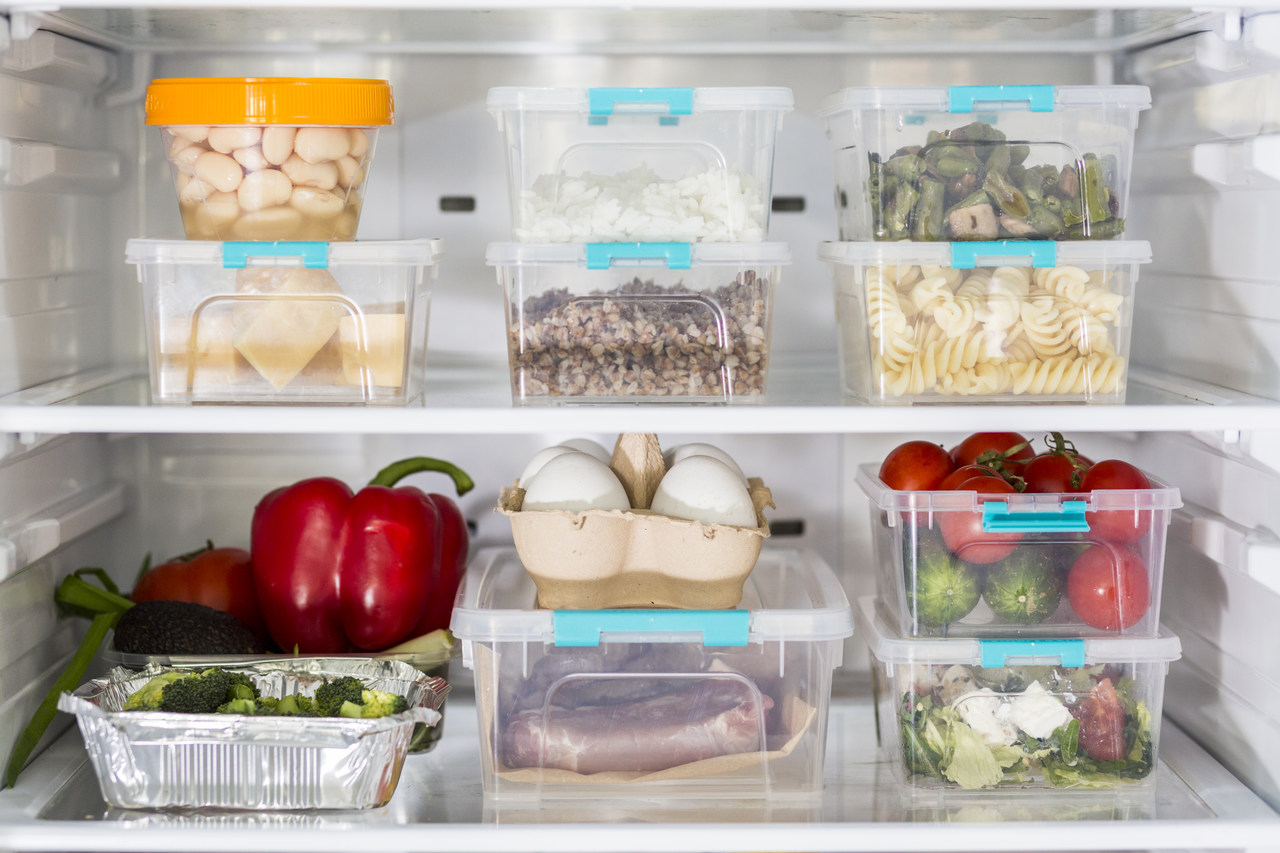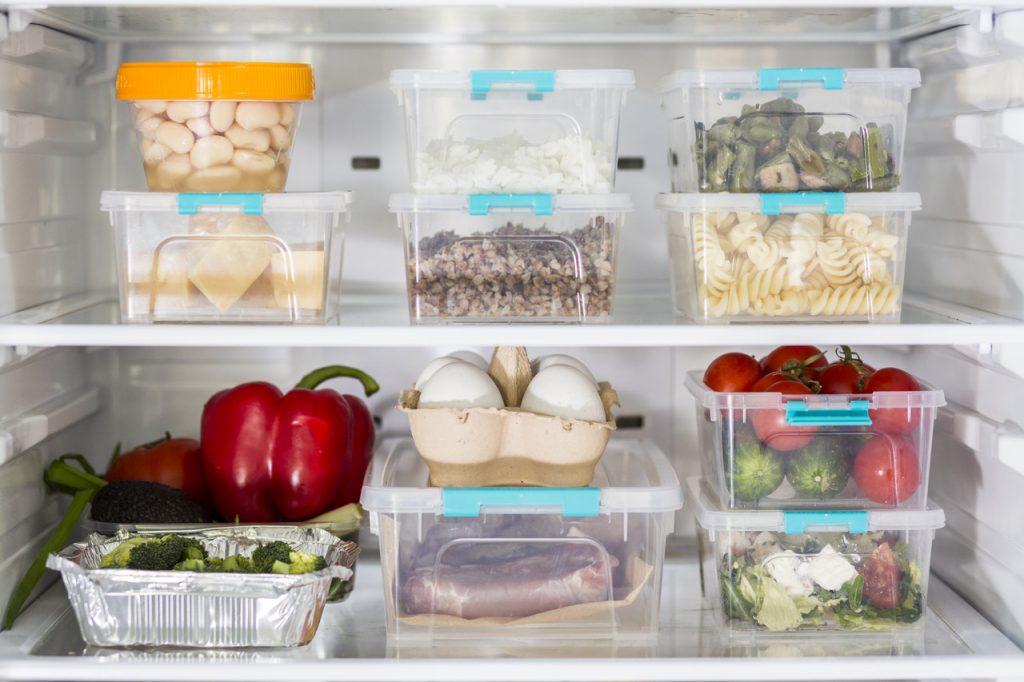 Metal food storage containers
Metal food storage containers are a great alternative to glass and plastic containers. Such containers are very easy to clean – making it easier to store bulk foods.
Metal containers cannot be used to store acidic foods and dishes – they react chemically with metal and produce harmful substances.
Silicone containers for food storage
Silicone containers are very practical, they do not react with food. You can store food in them in the refrigerator and heat them up in the microwave.
Ceramic storage containers
Decorative ceramic storage containers are associated with the Polish countryside, where they were a decoration of kitchen shelves. Modern ceramic storage containers are available in different shapes and colors. Thanks to that they are a functional decoration in the kitchen. Ceramics, just like glass, does not react chemically with food. Therefore, storing food products in them is completely safe for health.
Acrylic containers for storing food
In the gastronomy most often used are acrylic containers, which do not react with food, are very light and durable. They can store loose and liquid products. Such containers are great for freezing.
What to consider when buying food storage containers?
When choosing a food container for your kitchen, you should pay attention to:
tightness – the container must be very tight;
easy to open and close;
size – it must be adapted to individual needs and products which will be stored in them.