Christmas is just around the corner and you've decided to bake gingerbread cookies this year? Great idea! Discover proven ways to decorate them!
Baking and decorating gingerbread cookies is great fun for the whole family, which also allows you to relax and release your creative potential. All you need is a bit of creativity, a few ingredients and kitchen gadgets that will allow you to create beautifully decorated cookies. See how and with what to decorate gingerbread men!
How to start with Gingerbread decorating?
Before you start decorating Gingerbread cakes, be patient and have everything you need ready. Gather the necessary accessories and have plenty of free time – decorating holiday cookies is a pleasant but time-consuming activity. When the cookies have cooled down completely you can start decorating them. If you are doing this for the first time, it is advisable to start with simple and large designs. The easiest gingerbreads to decorate are those in the shape of a heart, a star, a Christmas tree and a Christmas sock. The more complex shapes, which have narrow and protruding parts, can easily break and crumble.
Decorating gingerbread cookies with icing
Decorating Gingerbread cookies with icing is the most popular method used to decorate them. There are quite a few recipes for liquid icing and one of them is royal icing. To make it, you need only 3 ingredients: 1 hen's egg white, 1 cup of powdered sugar (about 250 ml) and water. Beat egg whites with a mixer on low speed, gradually adding sugar. Once the mixture is smooth and thick, you can dilute it with a little water or increase the amount of sugar, depending on the consistency you want to achieve. Food coloring can be added to the white frosting to create a colorful mass.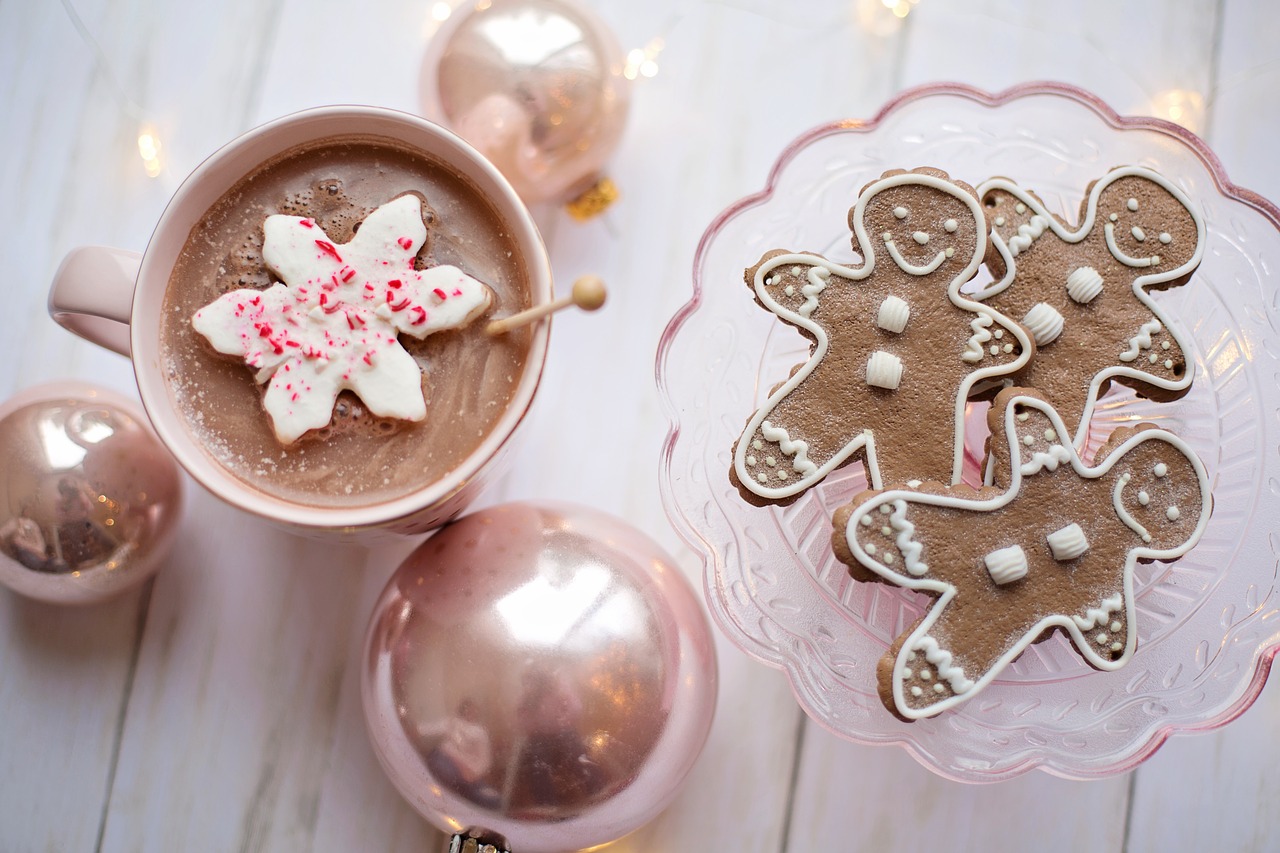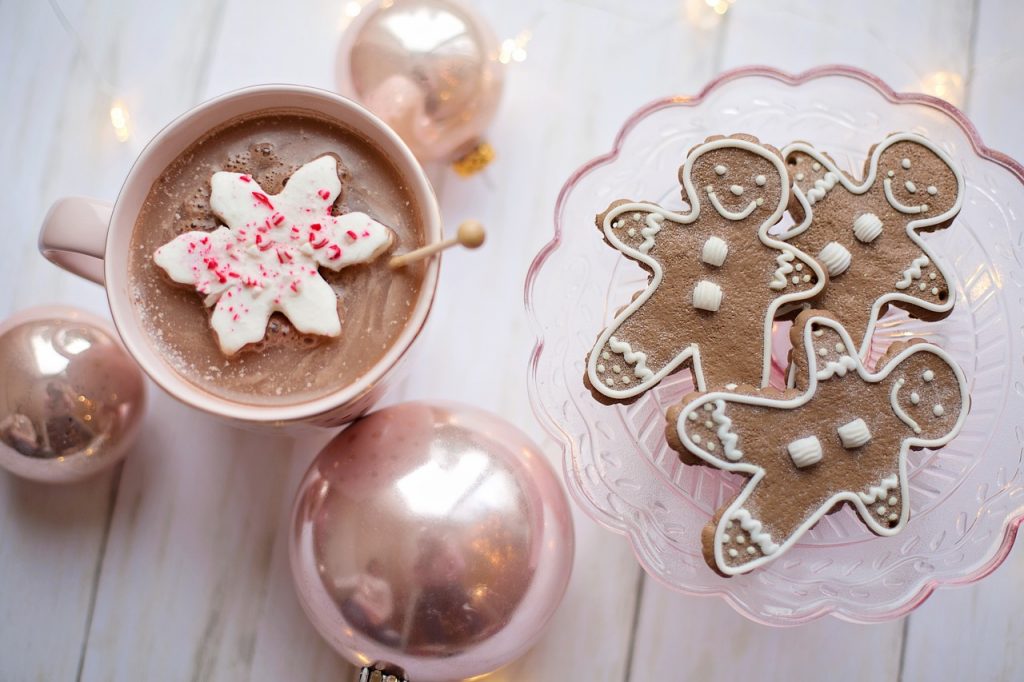 What do I use to apply the frosting and how do I do it?
The best way to apply frosting to gingerbread cookies is with so-called tutus, or confectionery sleeves. The best choice are reusable confectionery sleeves with interchangeable tips. And what is the process of applying the icing with this accessory? First, fill the sleeve with the finished mixture (up to a maximum of ⅔ of its height), then squeeze it at the top with a rubber band or a paper clip to prevent the product from spilling out during decorating. Then gently squeeze the icing onto the surface of the cookies.
>> See also: DIY Christmas Decorations. Paper stars
Decorating gingerbread cookies with chocolate
Instead of using icing, decorating gingerbread cookies with liquid chocolate is an equally good idea. How to do it? Simply melt a chocolate bar in a water bath. In order to make a glaze that you will put all over the cookies, add some butter or oil to the saucepan. This will give the chocolate the right consistency to spread all over the gingerbread. It is best to use a silicone brush or a spatula. If you want a thick coating that you can use to make decorative designs on your gingerbread, do not add butter or oil to the chocolate. Spread it with a candy sleeve or a special syringe for decorating cakes.
Decorating gingerbread cookies – which products to choose?
There are many products available on the market that are great for decorating Christmas gingerbread, especially if there are children involved in decorating the cookies. Decorations made of icing and chocolate are beautiful and delicious, and additional decorations will make gingerbreads look even more attractive. Which products to choose? Sugar sprinkles are very popular. They are available in different shapes and colors. It is also a great idea to use edible glitter and spray coloring. Also worth trying are sugar markers, which are tubes filled with colored cream that can be used to draw different designs on gingerbread cookies. Nuts and dried fruits are also perfect for decorating Christmas cookies.