Wooden, as a sticker, mural, on a drop cloth, in a frame? Wall maps are making a furore in interiors. You can easily adjust them to your requirements. In addition, they can also serve other functions, not only decorative
Interiors are not only equipment and furniture, but all sorts of additives and accessories that make even the most austere interior cozy and "warmer" in perception. Many people decide to decorate the wall – there are countless options for painting, wallpapering, laying tiles, brick or light points. On top of that you can hang shelves, paintings, posters and photos
Arrangement possibilities have no limits and lately wall maps, which undoubtedly create an original decoration of every room, are in vogue. They will come in handy especially for people who love traveling. But not only. Wall maps are very original, and thanks to the fact that they come in many versions and sizes, they fit into the character and style of literally any interior. They can be placed both in the living room, bedroom, children's room, as well as the study or corridor.
Below we present the most interesting types of wall maps. Before buying them, however, remember to adjust their intensity and colors to the interior. A multicolored political map of the world in a large size may not only distract attention and distract, but also too dominate the interior. Everything should be kept in moderation.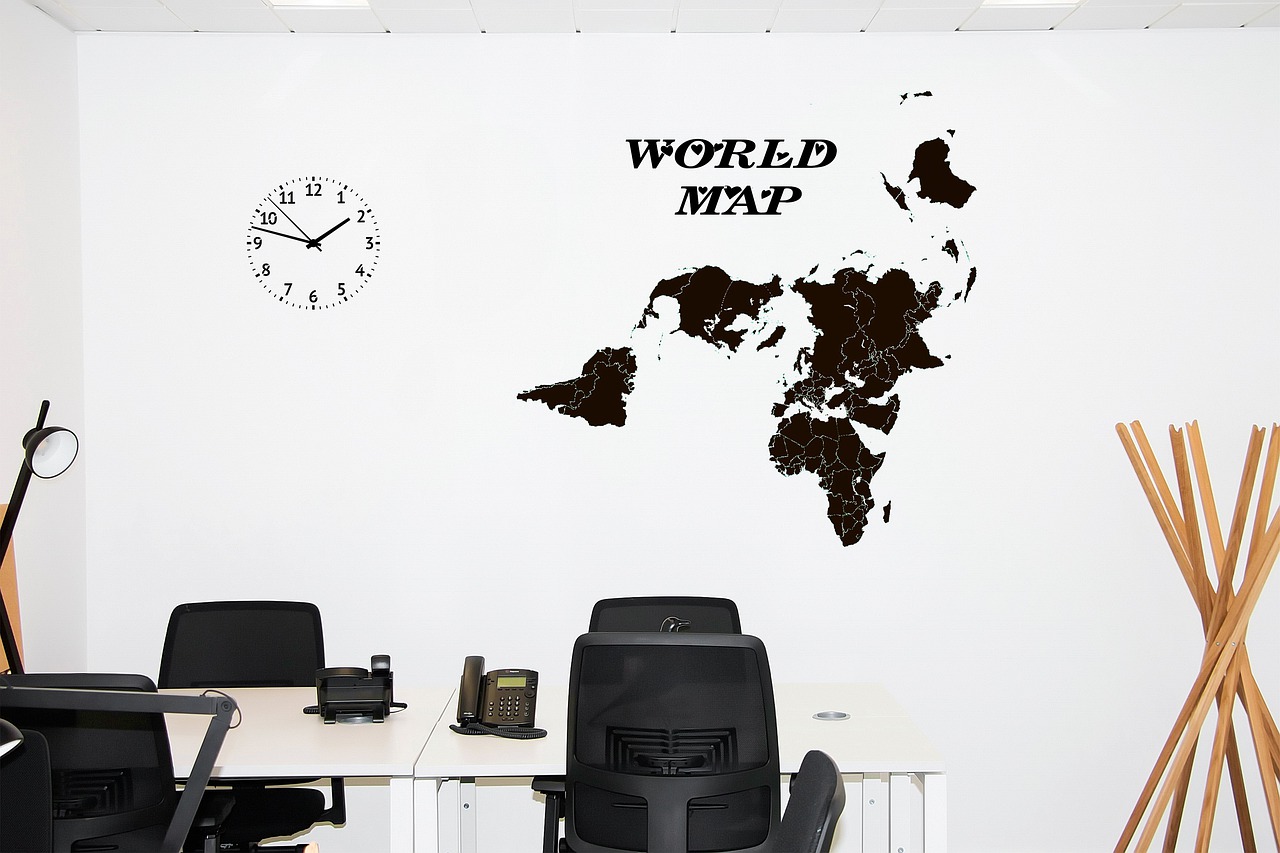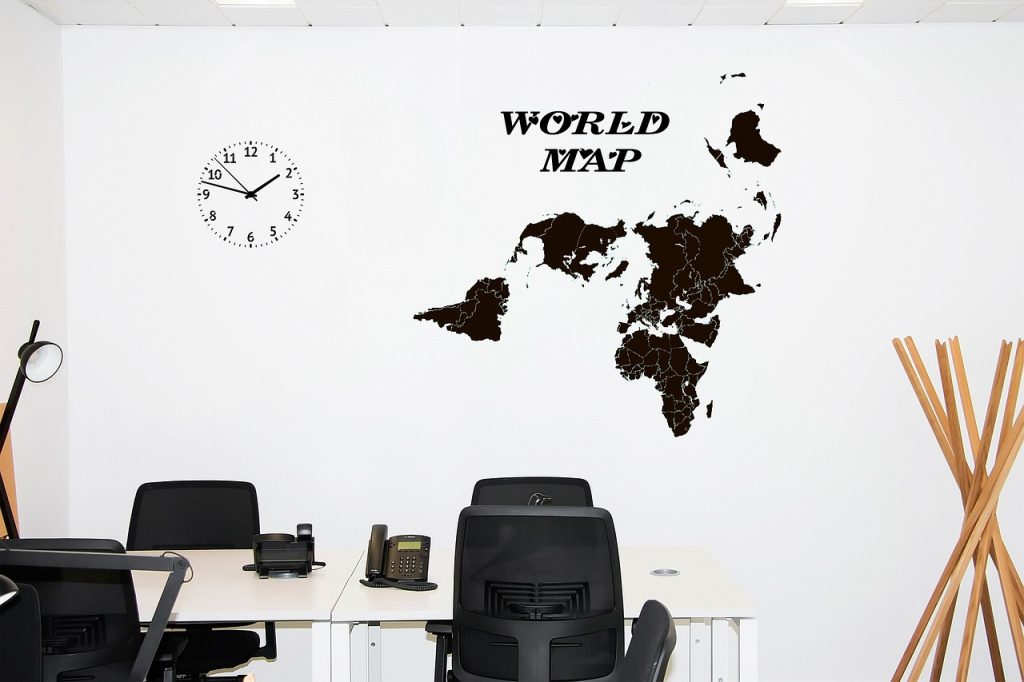 Wooden wall map
A wooden world map is undoubtedly one of the more stylish wall decorations we can find out there. It is made of sturdy plywood and looks fantastic for many years without any damage. What's more, you can easily remove dust or other dirt from it, so you have no problem keeping your wooden wall map clean.
There are various stains available in the market, so that it will blend perfectly with the other elements and the design of the house. Moreover, the wooden wall map can be completely plain, without marked borders or have outlines of individual countries or even their names. Everything depends on our individual preferences and expectations.
A map in the form of a wall sticker
A wall map can also come in the form of a sticker – from smaller sizes to huge ones that take up the entire wall. You can choose from a variety of color versions, and in addition such a map also has an educational function.
On the market you can find models with drawn animals assigned to the continents or in the form of stickers, to be matched by yourself. A political map of the world also allows learning geography and easy assimilation of the location of individual countries. This type of decoration will be especially good in the children's room.
Wall map stickers are very easy to keep clean – just use a damp cloth for this.
Drop-down or framed map
Wall maps can also be found in the form of a drop-down canvas – aged, faded, just perfect for retro-style interiors, especially for the study and living room. They will look best with wood and other stylized accessories.
Do not forget about the simplest wall map, which is the one closed in a frame or presented as a poster. Especially contrasting, black and white maps look great and immediately give character to the entire interior.
>> See also: Decorations in frames – how to create compositions of images on the walls?
Wall map – keep the memories
Any wall map can serve not only as a decoration, but also as a kind of memory board. Nothing stands in the way of personalizing it, pinning pins, photos, travel tickets, stamps, or other items that will remind you of past trips and beautiful moments.