Do you like Scandinavian style in your interiors, but you dream of some change for spring? Discover the latest interior design style – Tropical Scandi, which combines elements of Scandinavian style with energetic, tropical accents. Check how to bring more energy and nature into your home.
Scandinavian minimalism
Minimalist Scandinavian style has been present in our interiors for many years. It is valued for its universality and purity of form. Bright colors, white, gray, minimalist in form furniture, elements of wood and few accessories. In Swedish homes, in the windows, you will not even see curtains, which for most of us are the basic decorative element. All this makes that the space is not saturated with unnecessary things, you feel harmony and freedom in such a living room or bedroom. Swedes invented the Scandinavian style to feel peace and tranquility, and the house became a place of rest and relaxation. Surrounding furniture and accessories are to organize the space and put residents in a good mood. Naturalness and simplicity, combined with high functionality of the objects around us, are the determinants of Scandinavian minimalism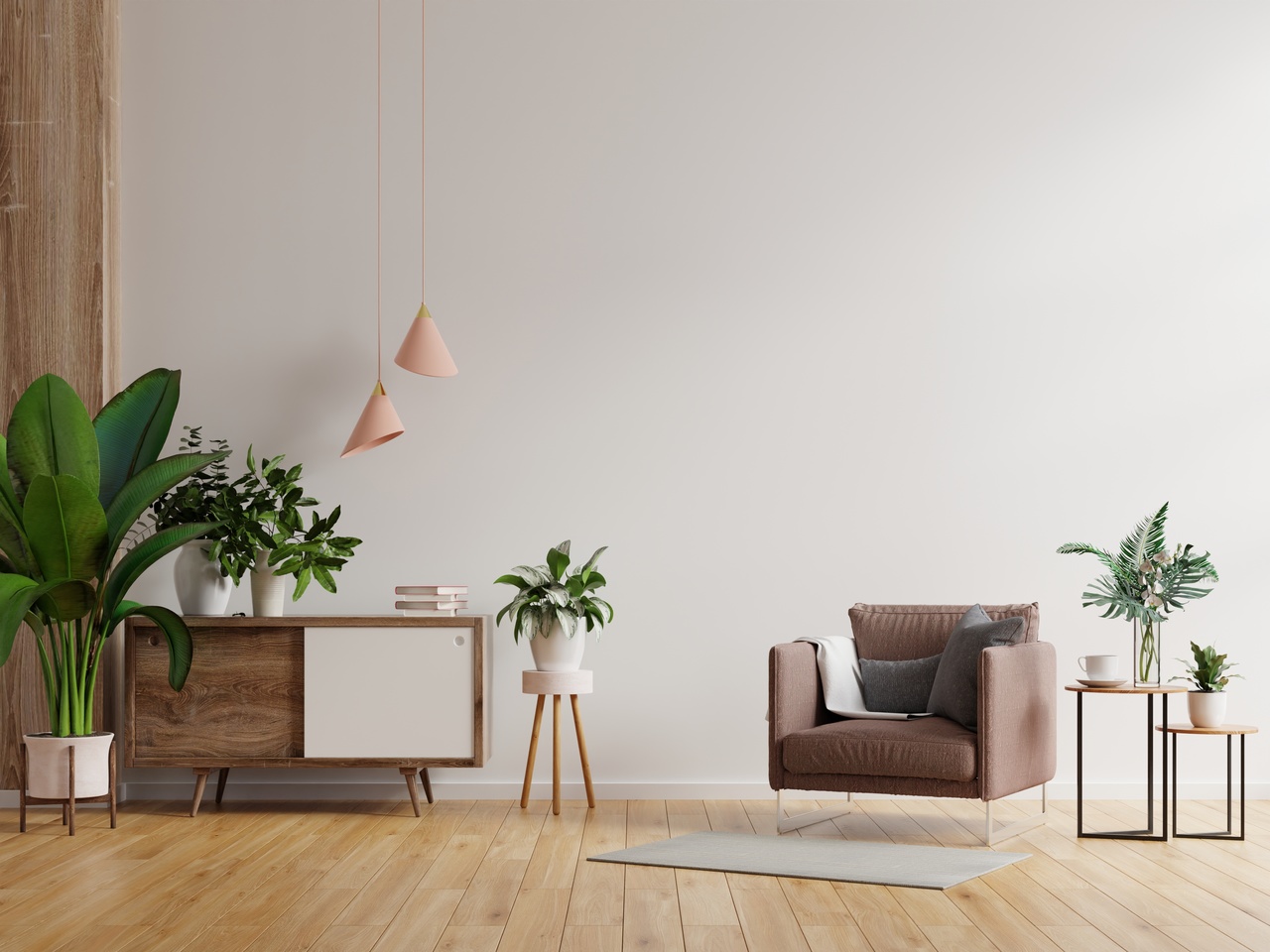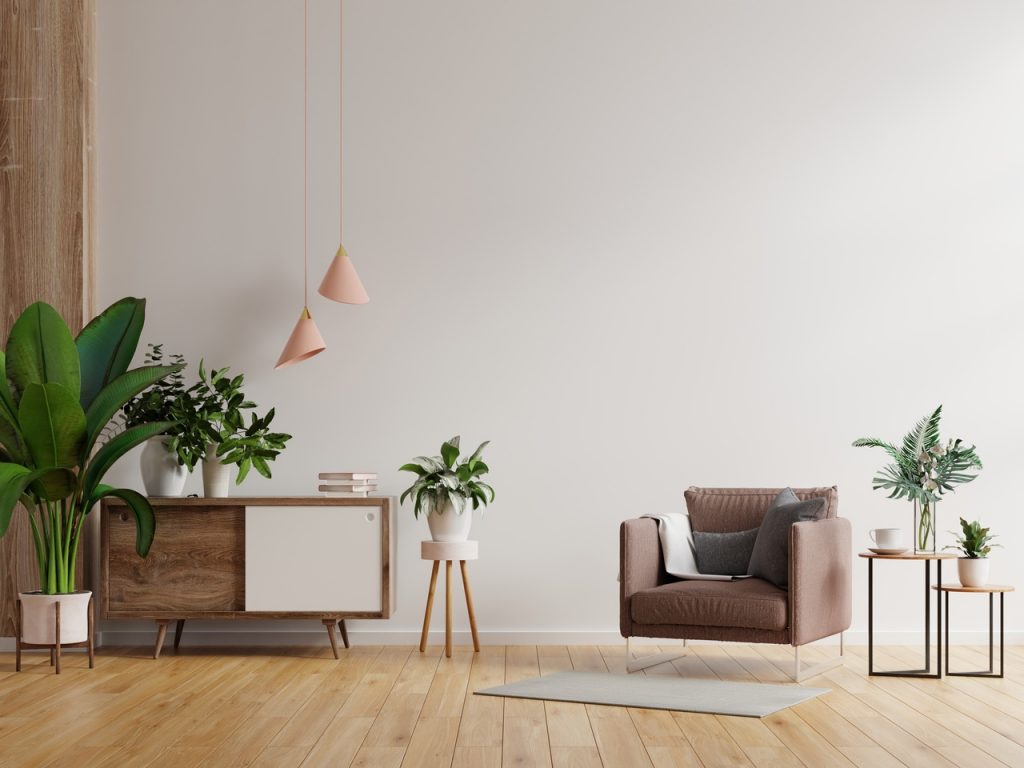 Add something exotic to Scandinavian style
In order to liven up the already well-known Scandinavian space, designers introduced elements whose task is to add energy and elements of nature. Here is what you will find among them:
decorative pillows in vibrant colors,
interesting seats made of colorful yarn or string,
large flowers in pots, exotic palm trees, the popular monstera, bamboo, etc.,
vases, candles in cheerful colors,
lamps – shiny, with an interesting shape and color.
What colors can we find in Scandi Tropical style?
Scandinavian style is the aforementioned white, gray, elements of wood or rattan. Harmony and uniformity of colors. Adding tropical colors, we will obtain a new interior – energetic, bringing to mind paradise islands. Bet on vivid colors of the tropical style:
yellow,
orange,
green,
pink,
red,
blue.
Strong color accents in the form of pillows spread on the sofas or a bedspread placed on a minimalist armchair, make the space gain a new expression – we feel like on vacation, don't we? Try to liven up your living room with such an energetic set of colors.
>> See also: Flowers for the living room. Which ones to choose?
Accessories in Scandi Tropical style
Minimalist interiors are versatile, allow for a quick metamorphosis with a few accessories or materials used for the arrangement. We can use tropical motifs also on fabrics, which we will put on a sofa or an armchair. Or maybe you will decide on tropical accents on the wall in the form of an interesting wallpaper with floral and fruit motifs – palm leaves, pineapples, mangoes? How about tropical birds decorating your bedding or wallpaper? It is worth using this, more and more popular, style of interior design. It gives good energy and affects our mood. Not always we have the opportunity to go on exotic vacations, but we can create their substitute in our own home. Try it yourself, it does not take much time, and the effect will be delightful.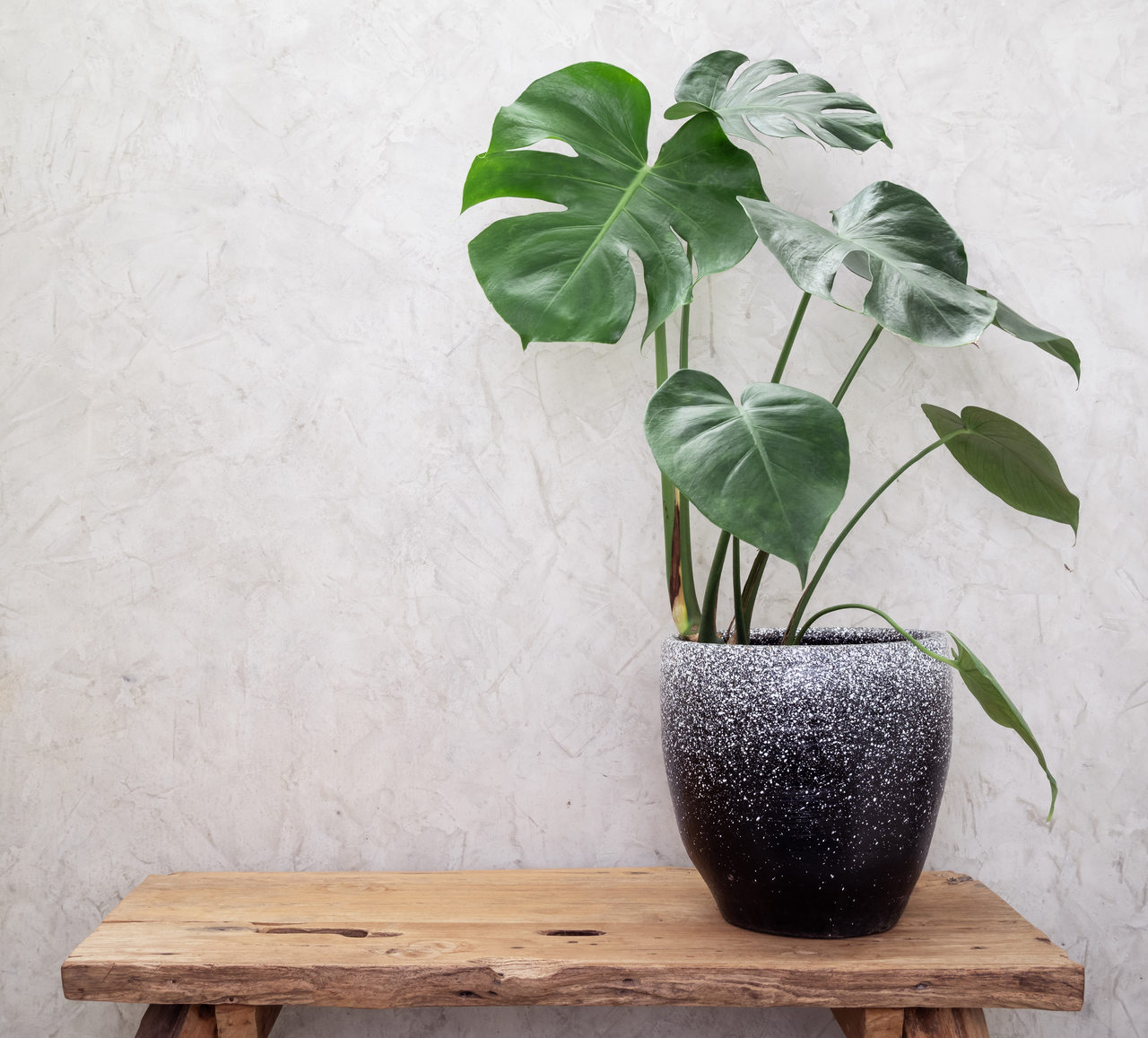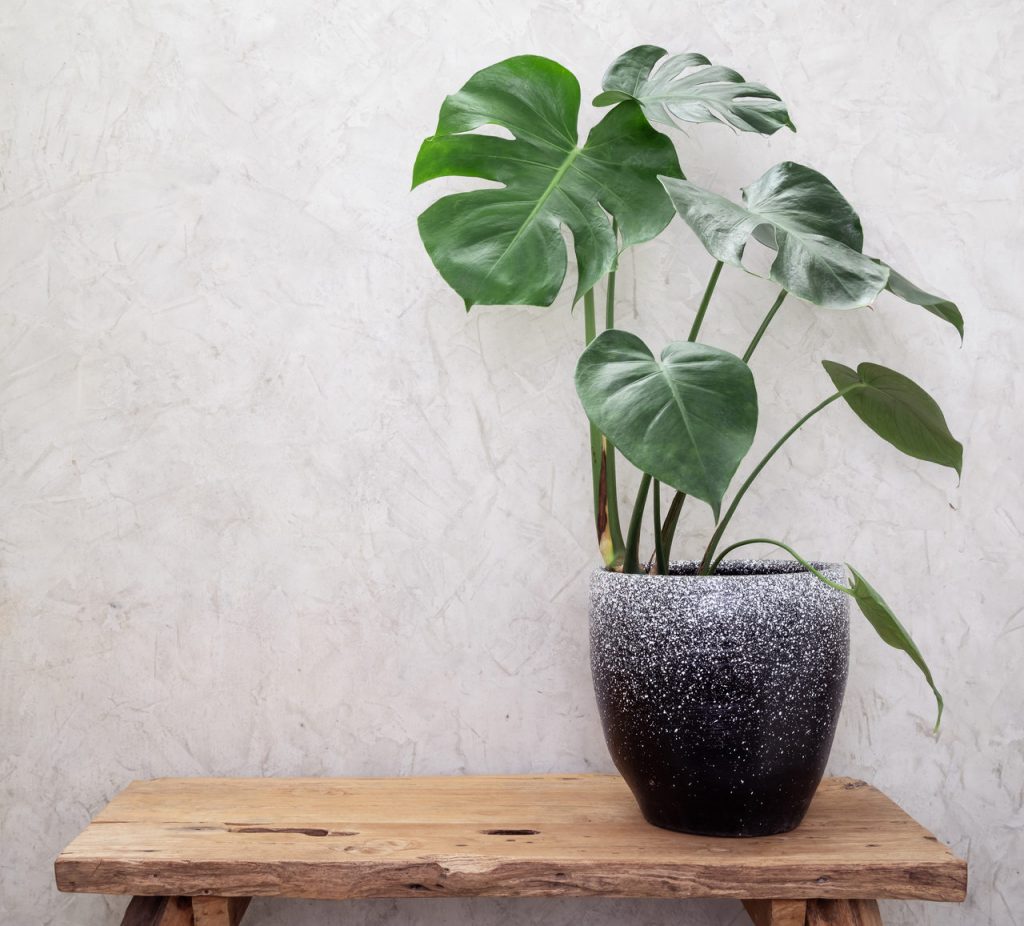 What cannot be missing in the Tropical Scandi style?
Besides the mentioned saturated colors, plants are a must in this style. Preferably alive, in large, string pots placed on the floor. Let a giant monstera or a tall palm tree be the focal point of your new living room. But what if the small size of your apartment doesn't allow for a giant palm tree? You don't have to sacrifice Scandi Tropical style. Place a minimalist glass vase on a table or dresser and place a large monstera leaf in it (artificial leaves can be purchased at popular chain stores). The effect will be equally impressive.
Why use Tropical style in your apartment?
Scani Tropical style allows us to quickly redecorate our everyday space. All it takes is a trip to the store to pick up some throws or pillowcases. And although the minimalist Scandinavian style has been and will continue to be with us in the years to come, sometimes everyone wants a change in terms of interior design. However, we don't always want to make radical changes, such as repainting walls in a different color. Then it is worth to bet on a proven base, which is Scandinavian minimalism, and enliven the interior with tropical accessories. Expressive colors will perfectly complement our space in spring and summer, referring to carefree vacations. Green has a soothing effect, red adds energy, blue evokes the memory of swimming in azure water. With the arrival of autumn, we can hide the colorful cushions and bedspreads and return to the well-known and appreciated color minimalism.