A bedroom with a closet is a very common combination. Many apartments and single-family houses do not have their own closet. In this case, it will be better to place the closet in the bedroom, where we most often change our clothes and it is quite an intimate place for us. Here are some suggestions for arranging the closet in the bedroom.
Invisible bedroom closet
If you have a bedroom with an alcove, it is worth using it to create a closet in it. Such invisible closet shall make us have the impression of space and shall not obstruct e.g. the window. Placing the closet in the recess shall give us the possibility of the maximum utilization of the available space. Instead of a closet we may put a slightly bigger bed or additional bedside tables. A built-in closet is a very good way of placing functional pull-out shelves in it, thanks to which we will make our clothes fit inside better, without taking up valuable space.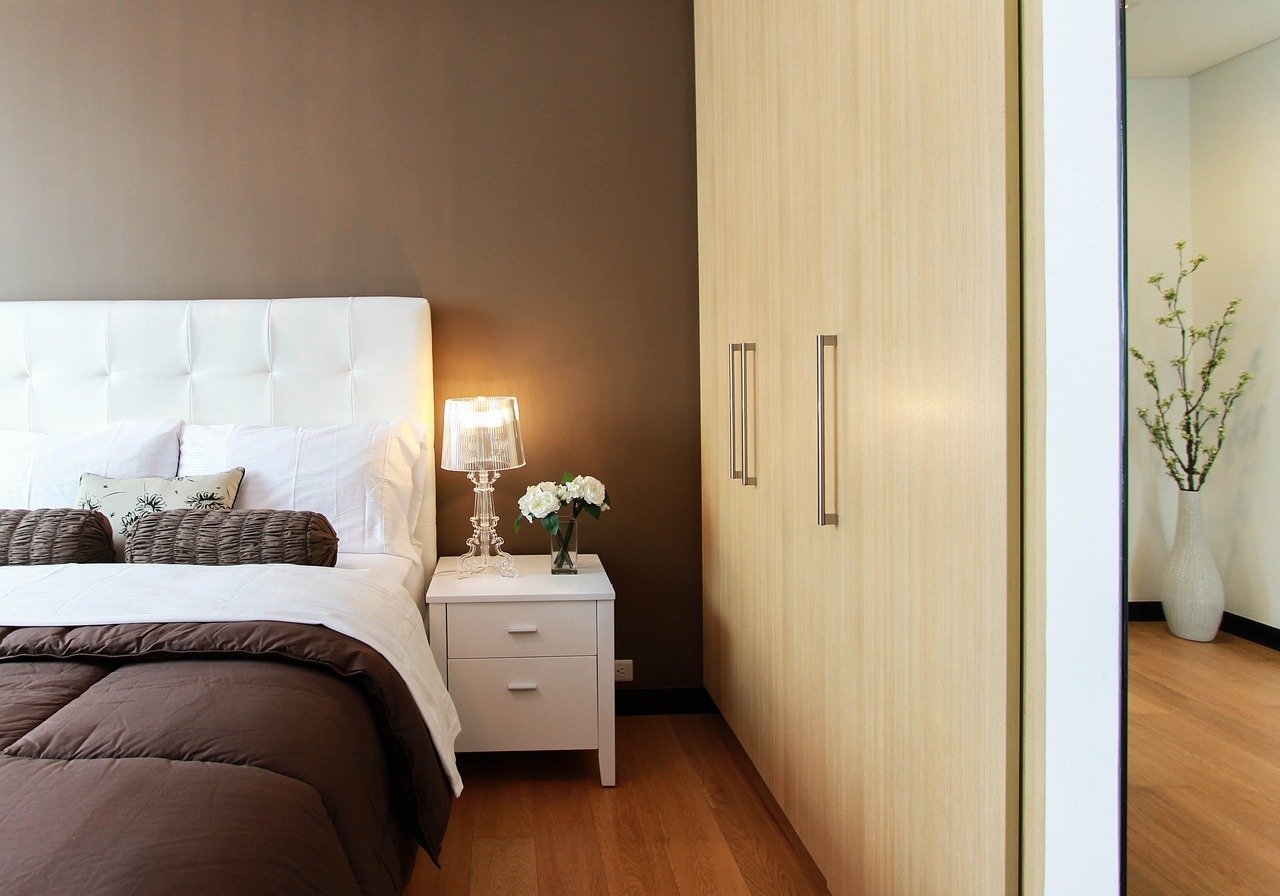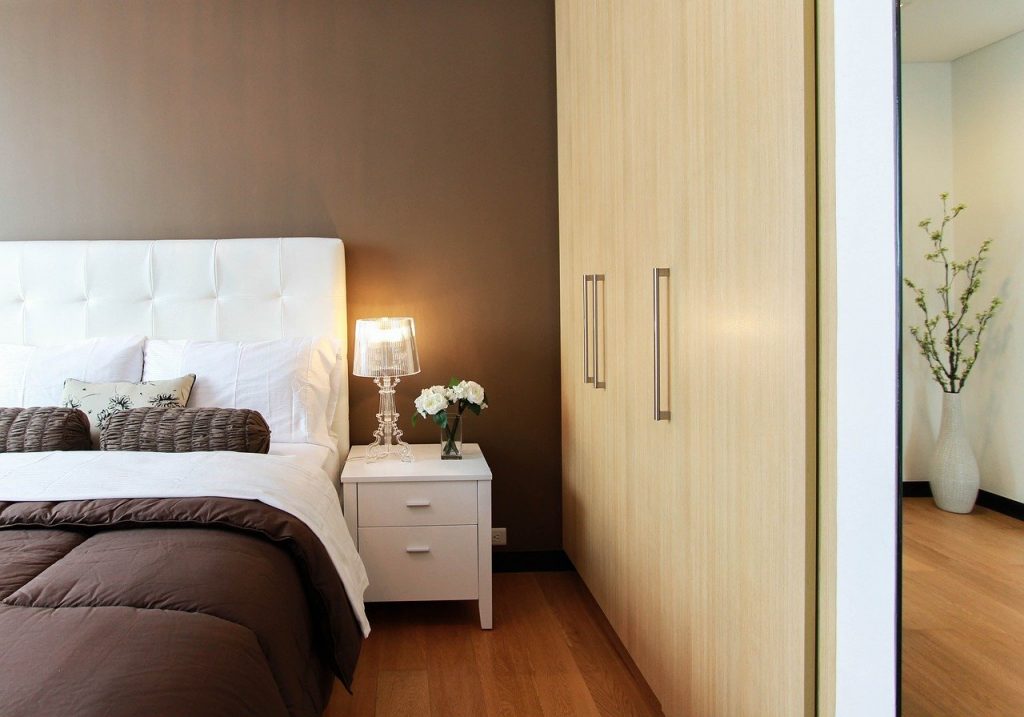 Freestanding closet
A closet that is not built-in can be the perfect way to arrange a romantic bedroom. In a Provençal or classic style, an unbuilt closet can be a beautiful addition. With the right interior design, you can easily accommodate both the closet and the bed. It is worth to place it by the free wall next to the bed. It will replace a chest of drawers, which occupies similar space, but does not hold such amount of clothes. A wooden closet with a decorative cornice or nicely finished door with a built-in mirror shall make the interior more classical. It will be suitable in large bedrooms and in such rooms, where we do not have an alcove
Built-in closet together with a bed
A quite modern and minimalistic way to place a closet in a bedroom is to build it together with the bed. Additional shelves, which are an extension of the bed frame, can be both open and closed with hidden doors and sliding segments. In this way, clothes will be hidden on individual shelves located above the headrest. This is an interesting solution also for small bedrooms, in which we want to use every free space
Closet in the color of walls
In order to discreetly place the closet in the bedroom, we can also custom make it so that its front has the same shade as the walls in the bedroom. The closet will be hidden in an invisible enclosure. Only when you pull the door aside, you will notice that it hides your clothes and other necessary things. In the same shade you can also order a pavilion, i.e. closed shelves, placed by the ceiling, where you can hide less used clothes or extra bedclothes, e.g. for guests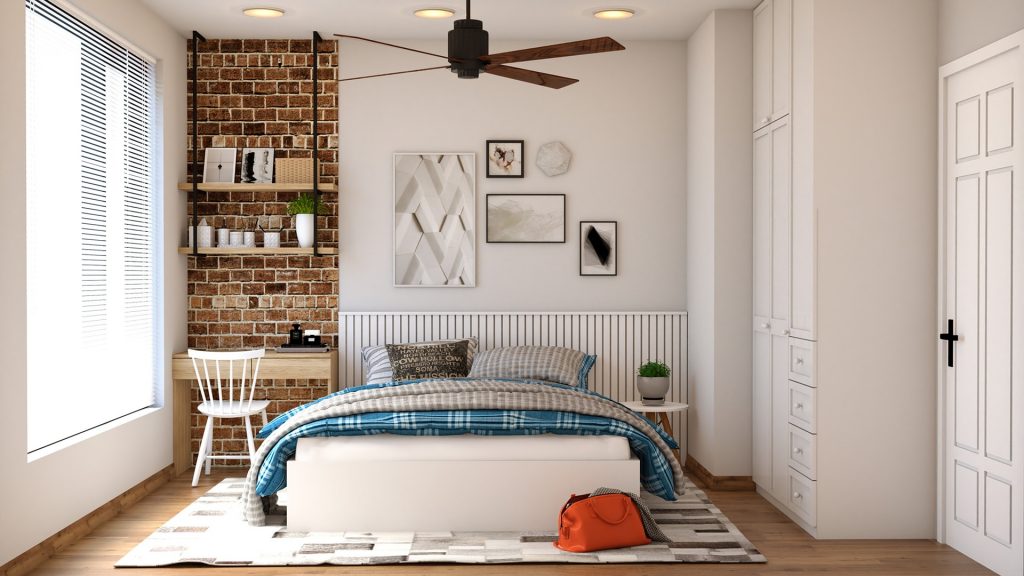 Modern closet with illumination
For modern bedrooms are recommended large closets, with sliding doors, with mirrors built into them. Over them are placed led lamps, thanks to which the furniture is not only a place to store, but also becomes an interesting decorative element. Large mirrors placed in the closet doors shall make the bedroom space optically larger. An additional advantage of modern bedroom closets is the fact, that they have many functional shelves, including sliding bars for hanging clothes on hangers, or drawers with compartments, in which we can easily place, for example, underwear or jewelry. For modern closets it is also much easier to choose suitable accessories, which shall be stylish, but at the same time classic. The simpler the closet in its form, the less it will impose on us the style, which should prevail in our bedroom.
The bedroom is a place of rest and relaxation. However, placing a closet with personal things in it is a good idea, because it will be easier for us to separate our private sphere from the one, available for guests for example. Apart from the closet, you may also try to place a chest of drawers in the bedroom, where you will be able to fit the most necessary clothes.