Having trouble choosing a rug for your bathroom? Remember that each one has to be safe, so you won't slip on it with wet feet. Here are the most popular types
The bathroom is one of those rooms that usually isn't too big, and it has to be, above all, practically and comfortably furnished. After all, on a few square meters we have to fit the necessary things – a bathtub or a shower, a toilet, a washbasin, a washing machine and at least one cabinet.
Then there are various accessories such as a mirror, holders for towels and toilet paper, a cup for toothbrushes, a soap dispenser and a waste basket.
In all this, there is still one question – what kind of rug to put on the floor, so that it not only serves a decorative function, but, above all, to provide comfort for bare feet and safety after leaving the bath right away. Non-slip bathroom rugs can be found in stationary stores, online or on allegro.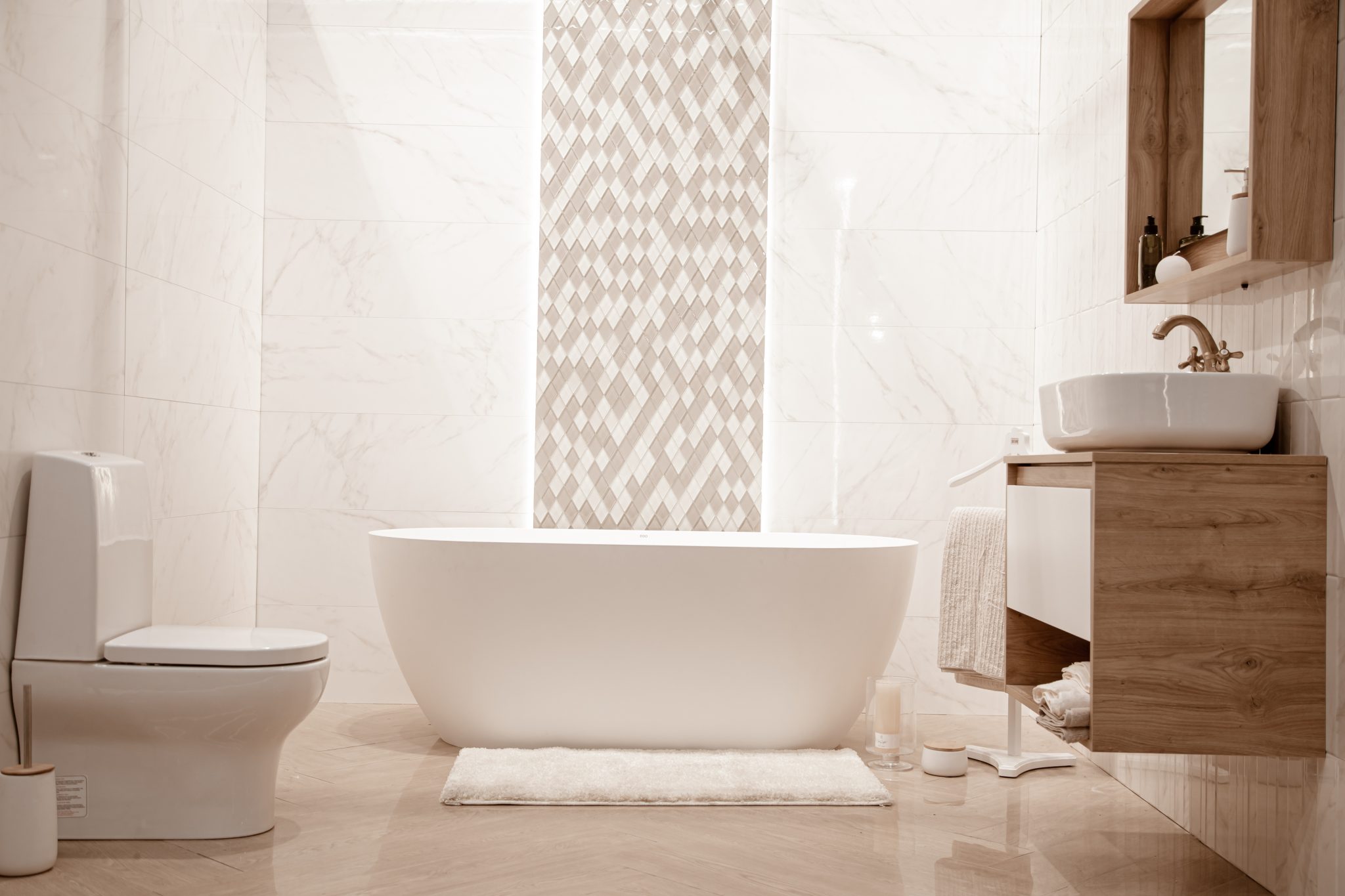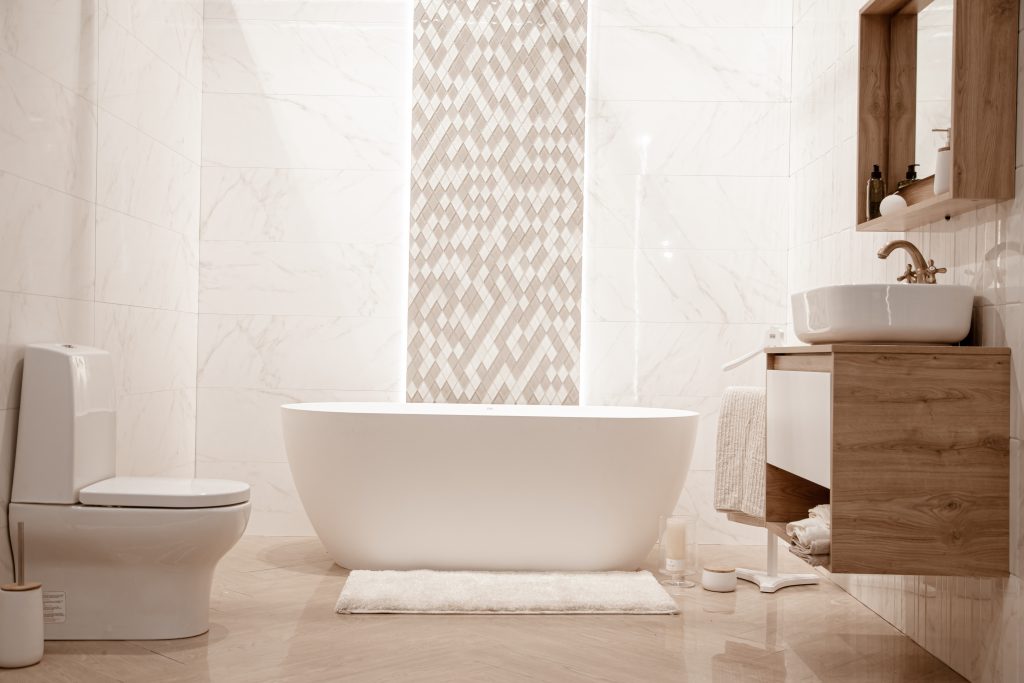 First – the material of the bathroom rug
Bathroom rugs can be divided according to the material they are made of, which largely affects not only their appearance, but also the way they are cleaned and their durability. The best thing about wool rugs is that they look really nice, but they absorb moisture easily and dry slowly – and it's usually quite humid in the bathroom.
You can find bathroom rugs on the market:
rubber,
PVC,
wooden,
textile.
Rubber floor mats
Rubber material is non-slip and insulates feet well from cool tiles. However, it is not particularly comfortable to use. Certainly not as pleasant as those made of soft pile. The advantages of rubber bathroom rugs are their durability, ease of cleaning and quick drying. However, they are available in limited colors.
PVC floor mats
This is one of the most popular solutions, available in many designs and colors. PVC bathroom rugs are sold in rolls and are simply bought by the centimetre, so you can find the perfect length for your bathroom (the width is usually around 65 cm) and cut it if it's too long. These rugs are non-slip, warm and pleasant to the touch, and they're easy to keep clean and dry quickly.
Wooden rugs
These rugs are usually made of bamboo or teak, which can withstand moisture well, are durable and easy to maintain, but are completely hard, which some people might not like. Wooden bathroom rugs fit into many arrangements and undoubtedly add to its aesthetic value.
Textile rugs
Here you should pay attention not only to the material (cotton, microfiber, terry, polyester), but also to the bottom – it is important that it is rubberized, so that it does not slip on the floor. Textile bathroom mats can be purchased in many patterns, colors and textures, and at the same time are very pleasant to the touch. You can wash them in a washing machine without any problem.
Secondly, the shape of the bathroom rug
When choosing a bathroom rug, you also need to pay attention to its shape. Will it be round, square, or maybe oblong? Much depends primarily on the size of the bathroom and its use – whether it is to be used only when leaving the bath, or whether it can decorate the entire room.
>> See also: Small carpets on large surfaces
The most popular and versatile are rectangular bathroom rugs, which will work in most bathrooms.
Gone are the days when sets were used – one as a rug, another with a cutout for the toilet and a third as a flap cover.
Thirdly, the color of the bathroom rug
Finally, there is the question of color. Bathroom rugs are able to change the interior, emphasize its character and give it a proper climate. They can be chosen as a contrast or in similar tones – a tone lighter or darker than the tiles. Intense, warm colors will look good in cooler arrangements. Bathroom rugs are also available in several colors or in bold patterns, such as geometric designs. Match them with towels, too.