Architects say that the soul of the interior is in the details. In the case of boho, the charm of this style definitely manifests itself in them – creatively selected details are the key to success in arranging a boho interior!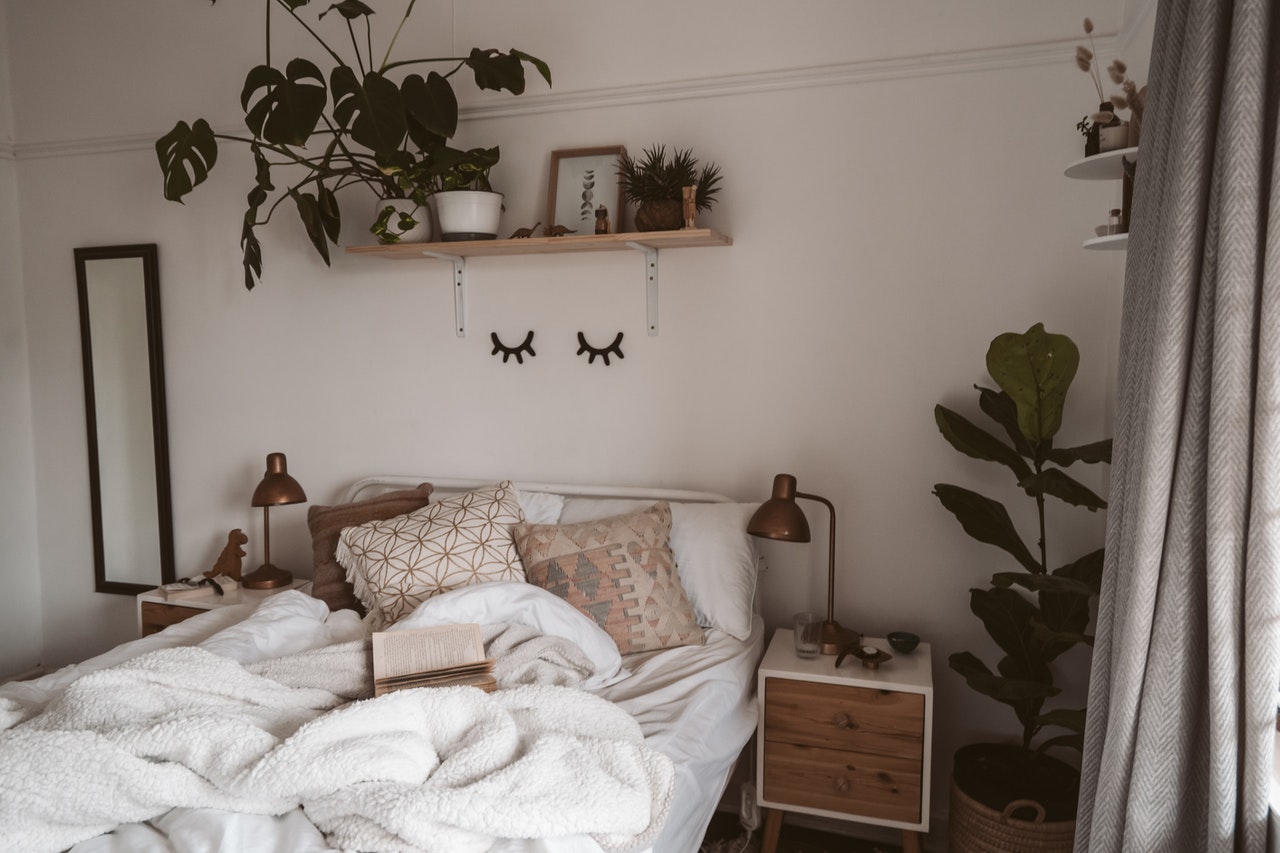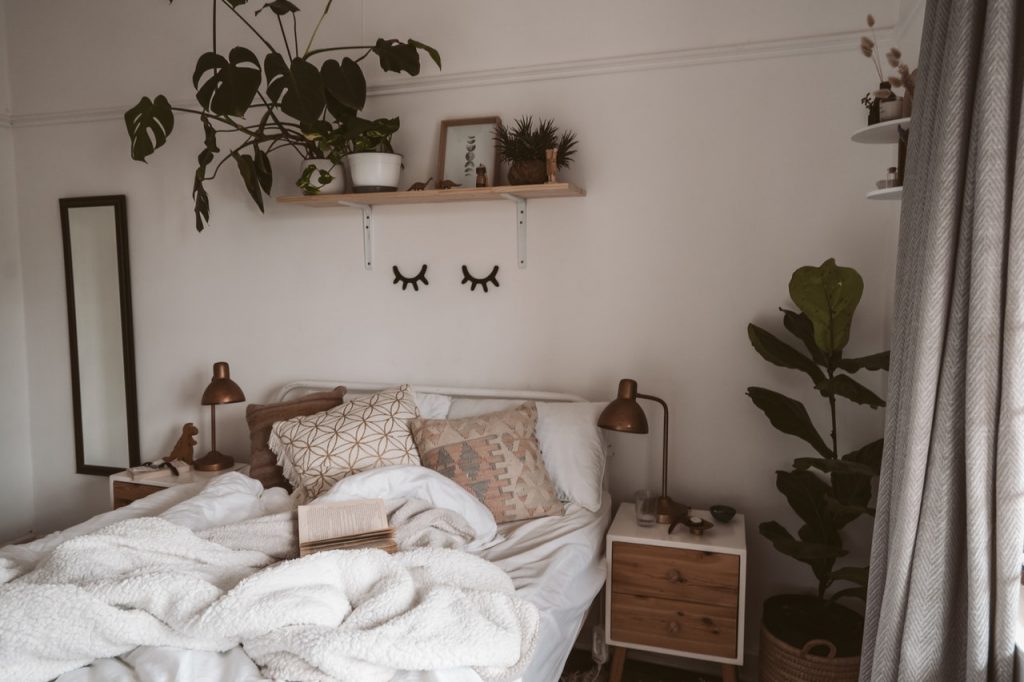 Boho style interiors are characterized by an atmosphere of freedom and nonchalance. Bright colors, natural materials, flora and ethnic patterns are the key elements of such decor. We have chosen a few details for you, which will surely emphasize the charm of boho style in rooms!
Woven baskets, pillowcases, placemats
Any accessories with a braided structure evoke handmade works with an ethnic character. Therefore, when decorating a boho interior, it is worth betting on woven decorations in the form of baskets, flower pots, pillowcases, or placemats. These are accessories, which can be easily introduced into the interior, so that they create a harmonious composition and give the room a unique atmosphere.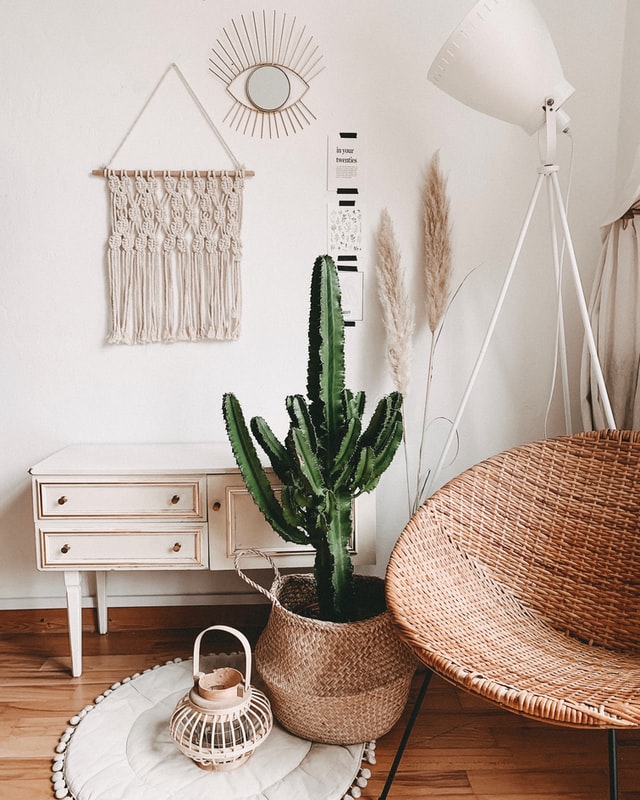 Lanterns made of natural materials
Lamps and lanterns made of materials such as rattan, bamboo or wicker will be a perfect addition to interiors in boho style. Their natural colors will introduce an element of nature to the room, and the woven texture will bring to mind hand-made decorations. Hanging lamps can work perfectly well as the main lighting of the room, while lanterns and lanterns will be a perfect decoration of the interior.
>> See also: Naturally beautiful. Bamboo lamps for the kitchen
Decorations in boho style
Among the additional decorations that will give the interior a character specific to the boho style, you can not miss the mirrors with decorative frames made of natural materials. This addition, which can be placed both in the living room, bedroom, hallway and bathroom – will make the room will gain an original and functional at the same time decorative. Other decorations in the boho style are decorative ceramic dishes, plates and pots with floral motifs. Such additions will perfectly emphasize the decor of the room