No matter how diverse our Easter customs are, on every table there is one unchangeable element – an egg. How to display it on the plate in an original way?
Eggs – a symbol of rebirth, new life, hope … everything associated with Easter. It is a traditional element of every table and we do not even dream about changing it. But perhaps it is worth changing the way we present them? Here are some of our ideas!
In the nest
A simple and classic arrangement that can be done either on a platter with unpeeled eggs or on a plate. Simply roll any sprouts – peas, radishes, watercress – into a loose ball, then gently pull the center outward, creating a hollow. Place the nest thus prepared on a plate or platter and place an egg in it.
You can make single clusters, or use more sprouts and make one larger nest, lined with chopped chives for example, which will serve as a central table decoration.
The effect will be even better if you sprinkle the sprouts with seeds or small pieces of colorful vegetables, imitating flowers.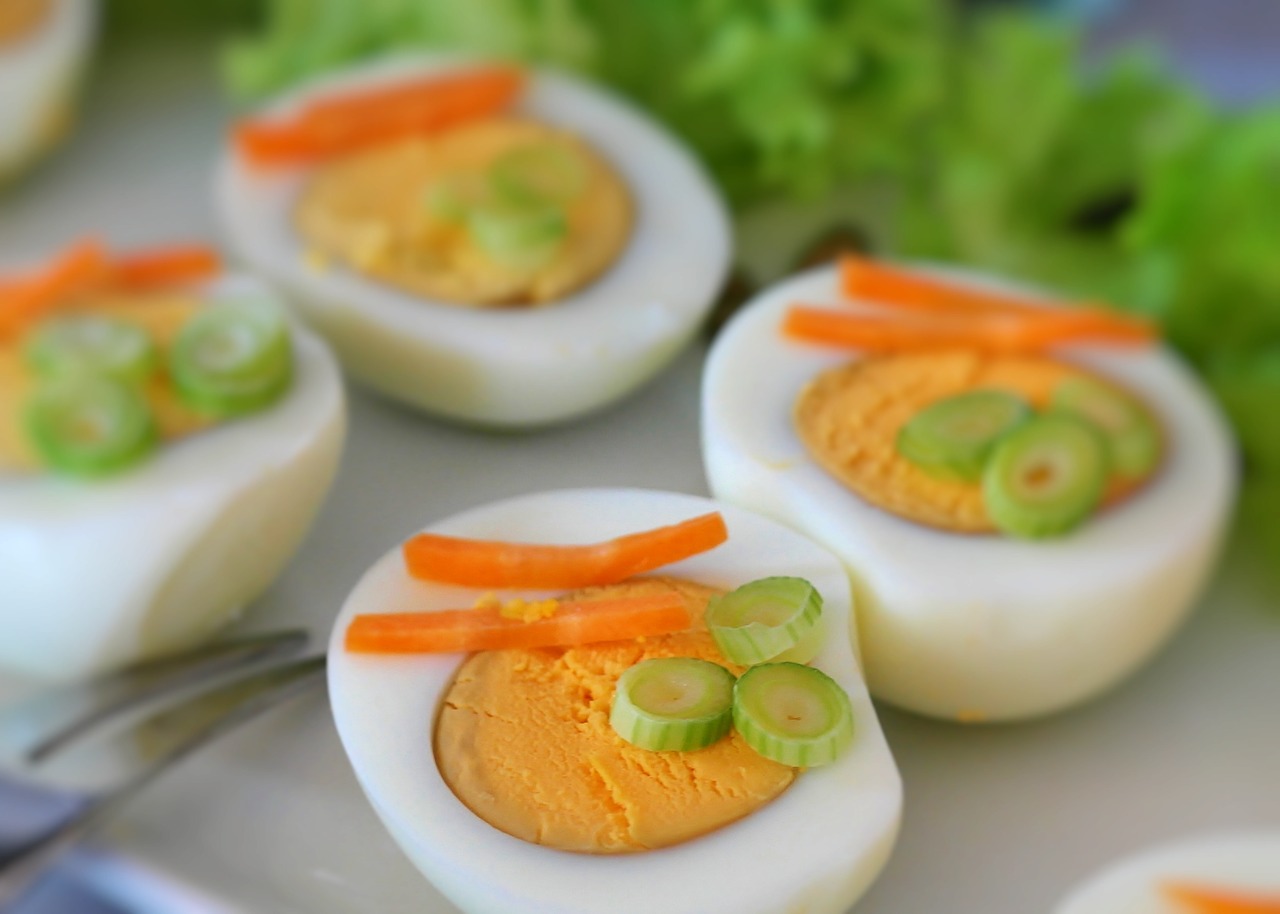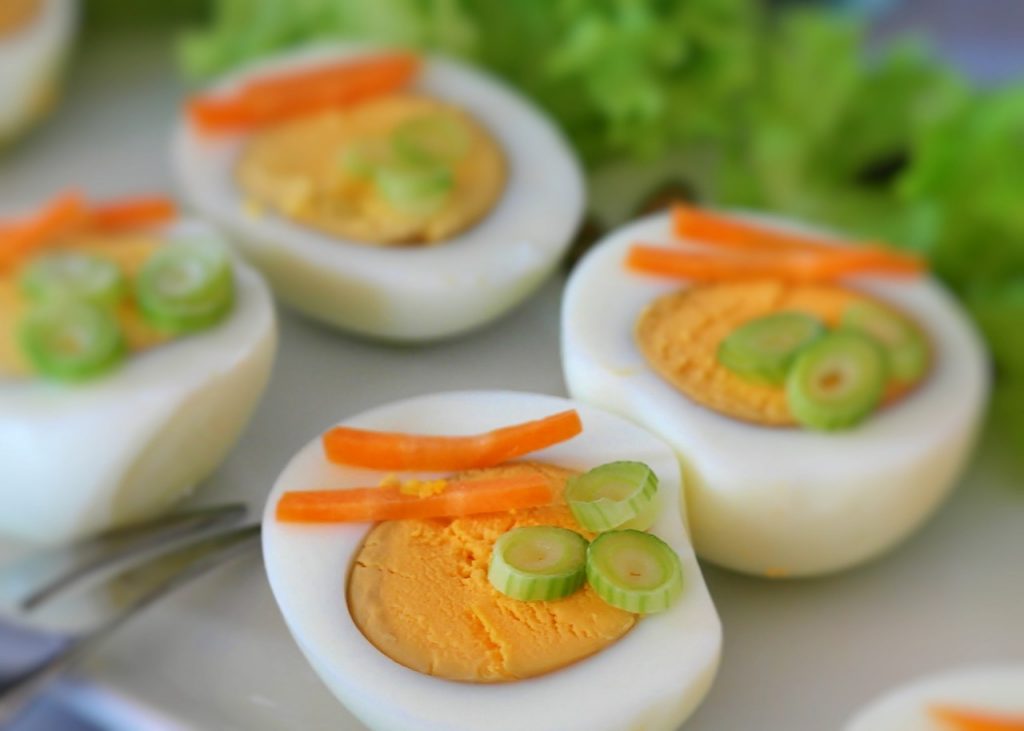 It's a rabbit! No, it's a rabbit! No, it's… an egg
Why not combine two Christmas themes? In England children look for eggs left by a hare. In Poland, an egg can become a hare!
We already explain how it is possible – you will need:
thin or thick chives,
mayonnaise,
unground cloves,
a pinch of pepper,
peeled and hard boiled eggs.
Cut off the flat end so that the rest of the egg is able to stand firm.
The tip of a thin chive gently flatten, the tip of a thick one cut vertically in half.
Make narrow incisions on either side of the tip of the standing egg and gently stick the chives into them, pointed ends up.
Stick the cloves into the egg white so that they form the eyes and nose. Using horizontal cuts or a bit of pepper, mark hare's whiskers on the "cheeks".
From the previously cut off piece of egg cut out feet, with a spritzer add a hare's tail of mayonnaise.
Such a hare can be placed in the nest of the previous idea, or directly on the plate, in a garland of chives, with a carrot leaning against him mini.
>> See also: 5 ways to prepare Easter eggs – recipes
An alternative for the busy
A less labor-intensive variation is to make a bunny out of an inverted egg half, in the front of which you stick "ears" of chives (or cut from the green part of a leek), and add a tail of mayonnaise.
For stuffed eggs, the minimalist decoration that "bridles" them is bell pepper ears.
Cut out a rectangle of colored bell pepper about 2-3 cm long and half to one centimeter wide. In its upper part cut a small triangle, and in the lower cut off the corners. So ears plugged into the stuffing in the egg. A flock of our "hares" can be served among the growing cress.
Armada ready to go!
Both classic boats with mayonnaise and stuffed eggs can be transformed into a spectacular flotilla sailing straight to the plates of the household. All you need is a knife, toothpicks and thin slices of your favorite sausage, cheese or triangular pieces of colorful vegetables, such as bell peppers.
Cut the slices diagonally to make small triangles or triangle-like shapes. Then pierce them with a toothpick at the base and at the top to create a bulging sail. All that's left is to poke the mast into the front of the egg. This decoration will be especially useful if younger children are sitting at the table with us, whose attention may be attracted by the boats thanks to their colors and potential as a toy for imagination. Where are we going, captain?
Spiral of flowers
For the slightly older, a more mature alternative would be to simply add color to classic eggs with mayonnaise (preferably applied with a spritzer!).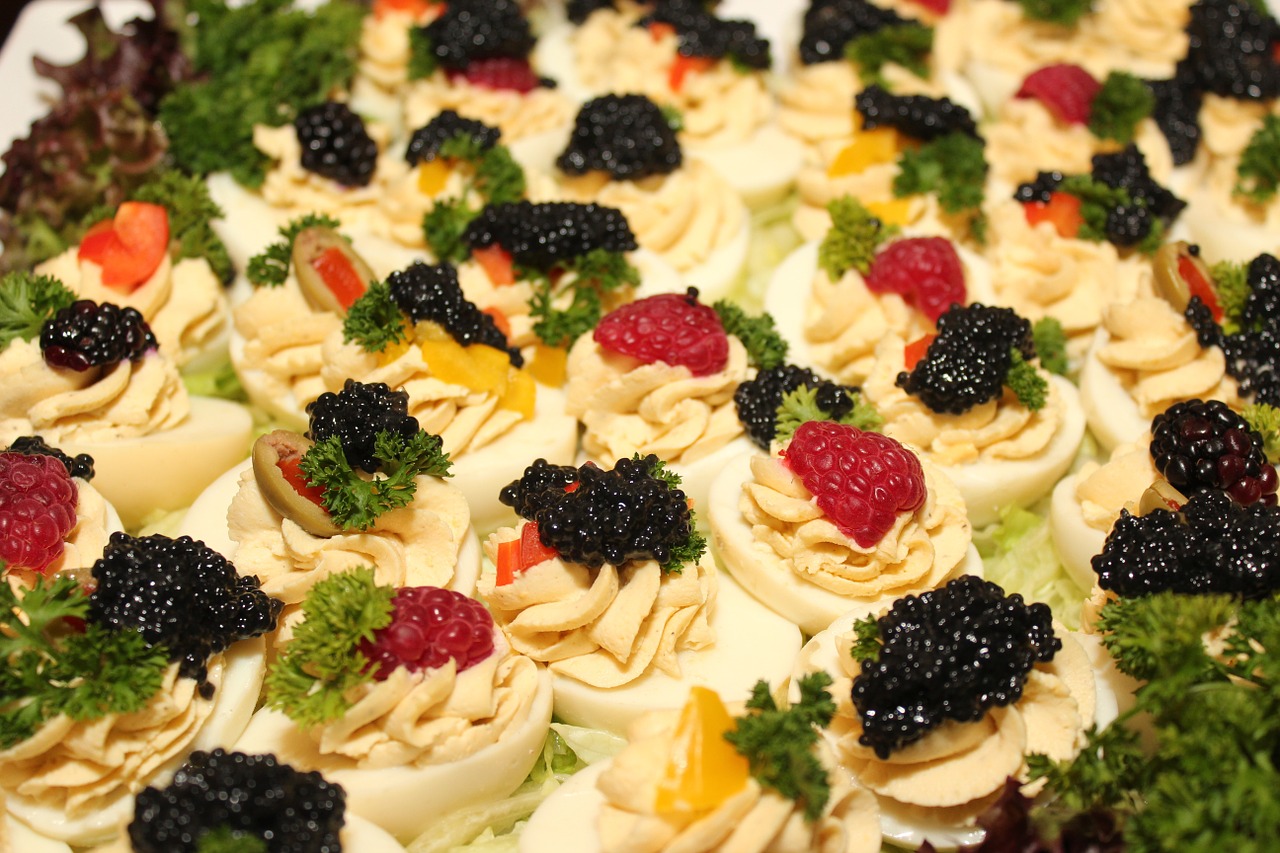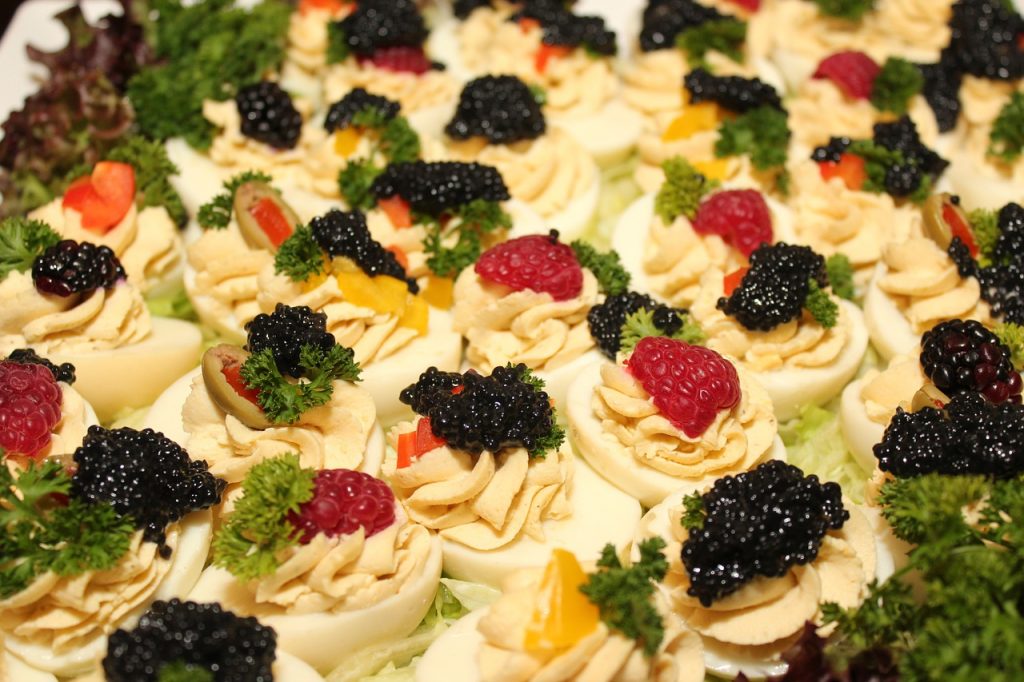 Simply dice hard and colorful vegetables, such as yellow, red, and green bell peppers, and scatter them around the egg. Whether you form them into a three-color spiral, a mixed spiral, or something along the lines of a floral clearing, with the difference in size and color, the vegetable pieces will only accentuate the main character of the breakfast.