Every one of us thinks that choosing the right breadbox for the home is very simple. Nothing could be further from the truth. Buying the right breadbox is difficult. What should be taken into consideration while choosing it? What are the materials used in selection of loafers available on the market?
What should be taken into consideration when choosing a breadbox?
Contrary to appearances choosing a suitable breadbox is not such an easy task. This bread storage container protects bread from drying out and from the occurrence of mould. What should you look for when choosing a breadbox?
Size does matter
The size of the breadbox matters – it should be chosen according to the number of people who live in the house and the amount of bread that needs to be stored in it. It is also important where it will be placed. This way you can plan how much space you will need. A great option is to choose a corner breadbox, which makes storage easier and does not take up much space.
Other functions
Breadboxes, apart from their primary function, which is a place to store bread, also have a decorative function. Many manufacturers offer modern bread containers that complement the kitchen decor. A breadbox is usually placed on the countertop, thus it should be an aesthetic decoration of the kitchen. Some models of breadboxes are equipped with a board for cutting bread.
Style
Modern breadboxes are not only used for storage but also as a decorative place in the kitchen. Therefore, you should choose a breadbox that will blend beautifully with your kitchen decor. In a modern style, a metal or porcelain breadbox will work best. In a retro style, a colorful breadbox will look great.
Construction
A breadbox consists of a base and a sliding lid. Breadboxes with storage space and a bread cutting board are very popular nowadays. The shape can be any shape, that is round, square or oval.
Air circulation
To keep bread fresher for longer, there should be openings at the back of the container through which air is exchanged.
Available materials – advantages and disadvantages
Ceramic and porcelain bread bins
Ceramic and porcelain breadboxes are very impressive. They also have very many advantages. The main advantage of this breadbasket is that it is easy to keep clean. It does not discolor and does not absorb odors. A wide variety of colors and designs allow you to match it to any style of kitchen. In ceramic and porcelain breadbasket bread keeps its freshness longer. These loafers have small holes that extend the life of the bread.
Ceramic and porcelain breadbaskets have one big disadvantage – they are very delicate, even a small impact can damage them. Another disadvantage is the high price.
Wooden bread loaf
A wooden breadbox is a very popular solution because of its naturalness and versatility (it can be used regardless of the interior style). Another advantage is the low price.
Unfortunately, wooden breadbox, although it has many advantages, it also has disadvantages. The first of them is the difficulty in keeping it clean – it can be cleaned only with a damp cloth. Wood absorbs moisture from its surroundings and that is why after some time some deformations or mould may appear.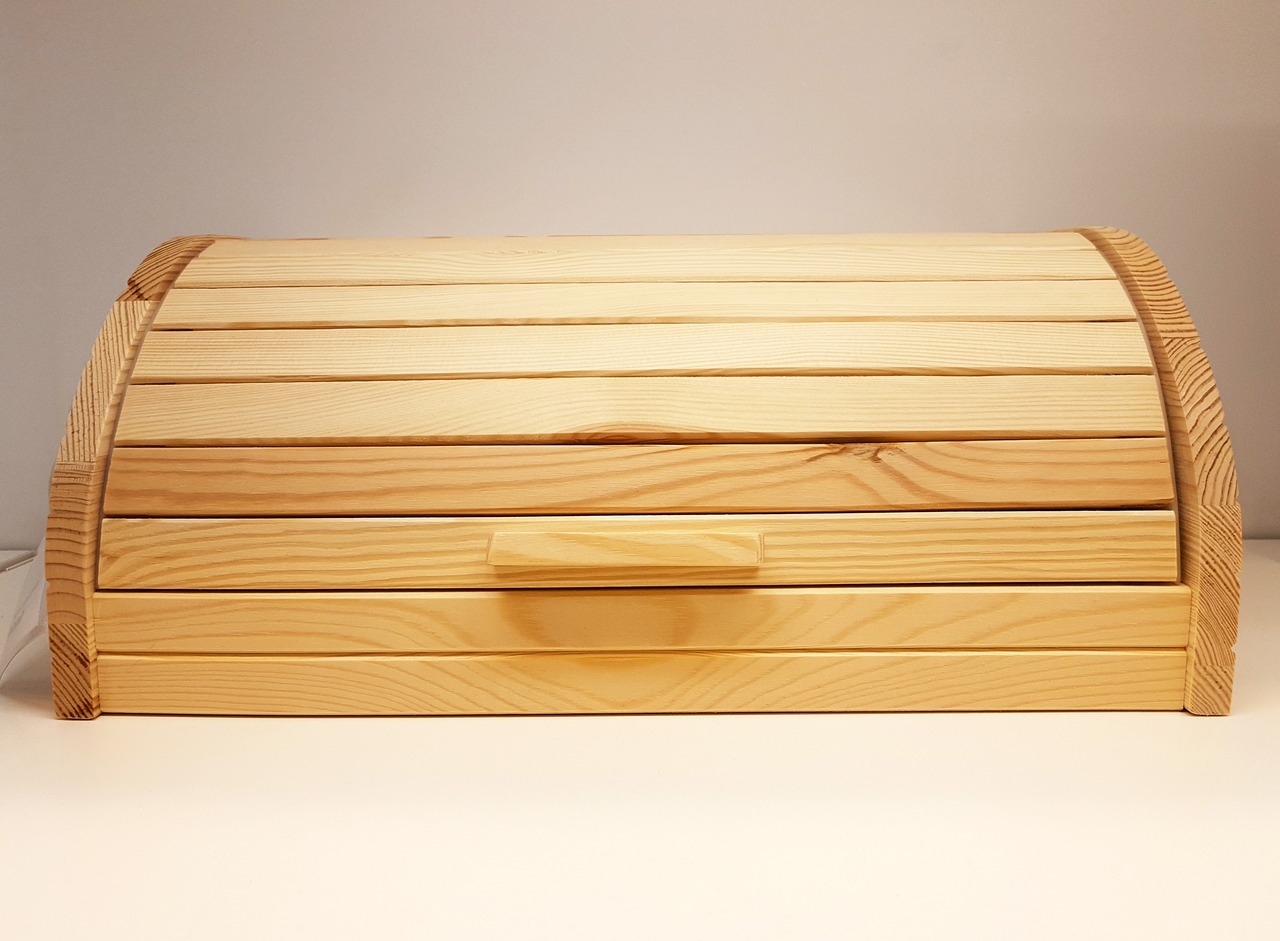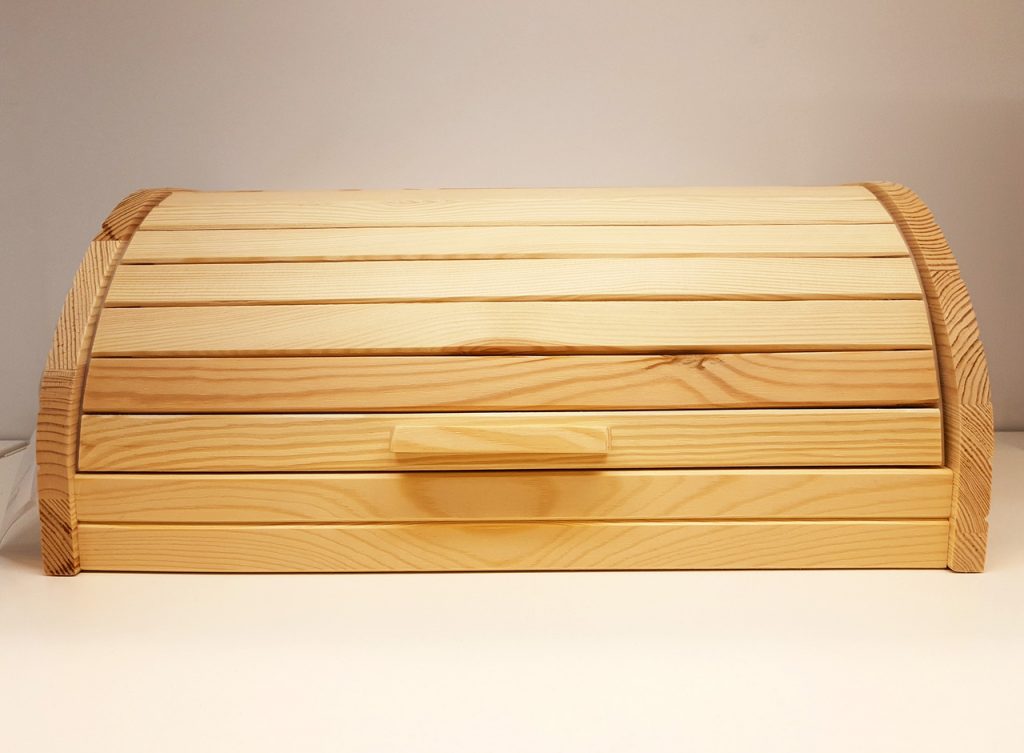 Metal bread loaf
Metal breadbox looks best in modern and classic kitchen. It is available in matt and glossy versions. Its last advantage is its lightness and resistance to damage.
Unfortunately, metal breadbox, although it looks nice, also has disadvantages. The first one is that it is difficult to keep clean – you can see every fingerprint on it. Washing with strong detergents may cause corrosion of metal, therefore, it can be cleaned only with mild detergents. If it is placed next to a microwave oven, it may get hot.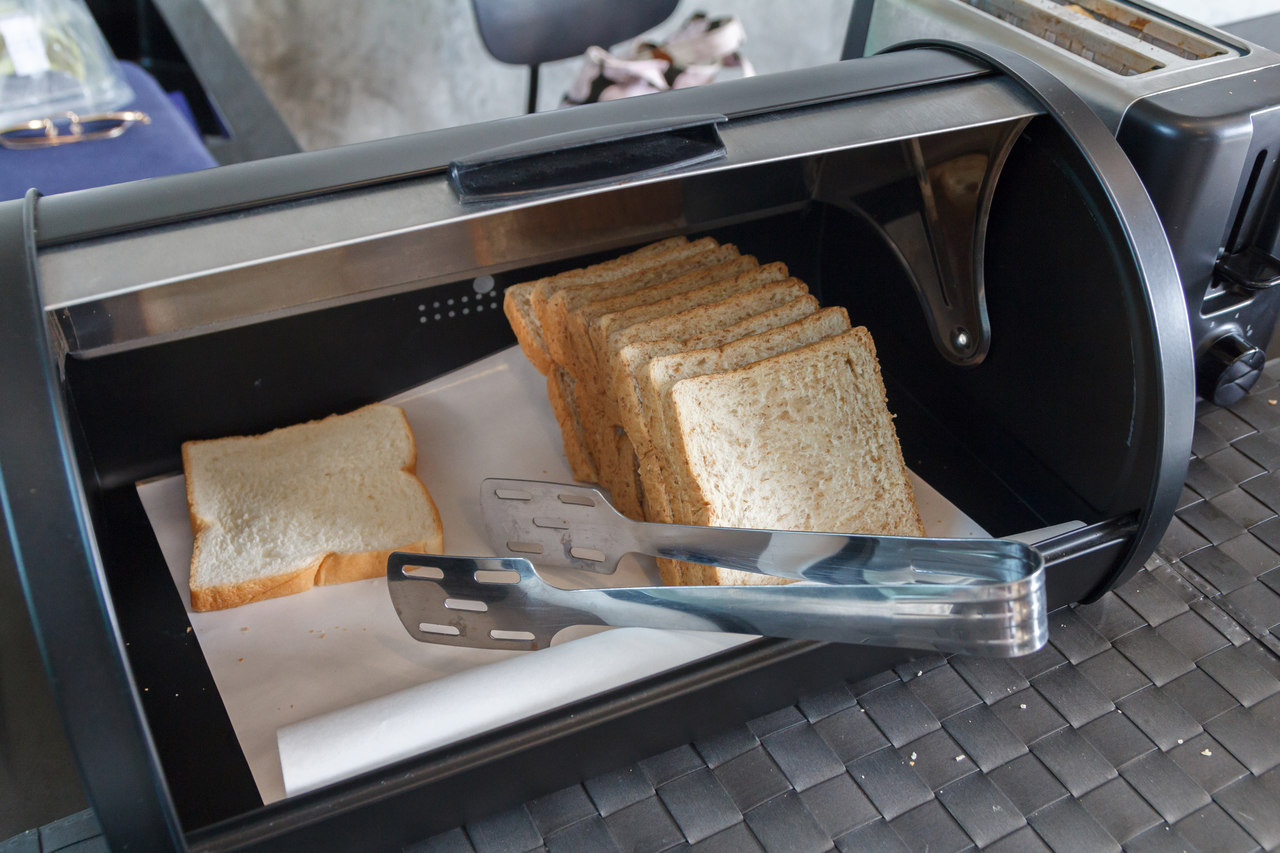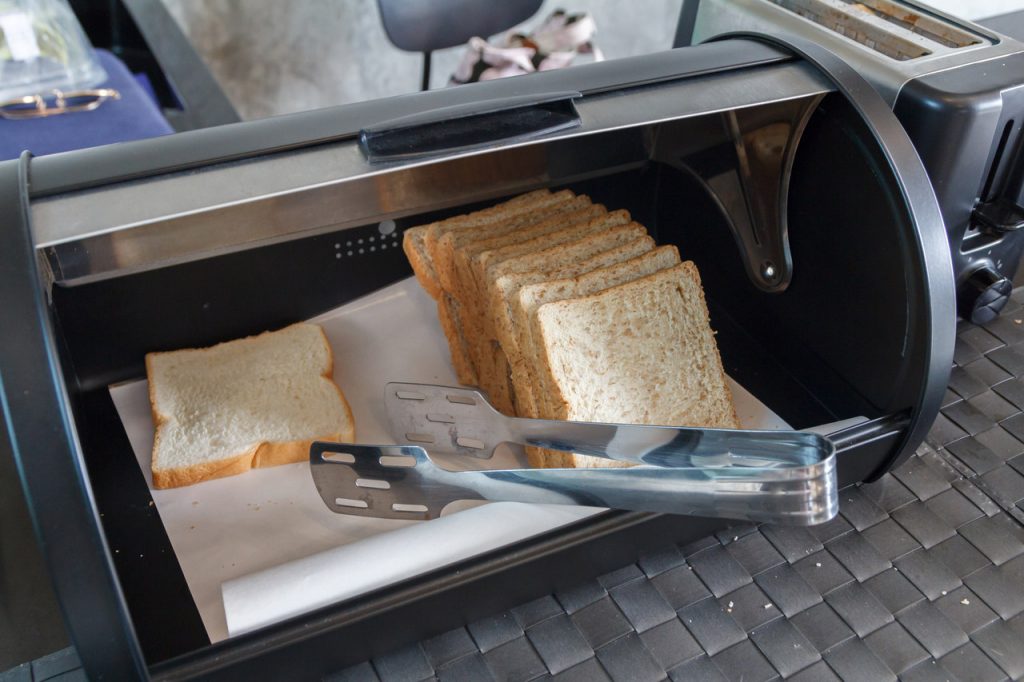 Bamboo Breadmaker
Bamboo bread loaf keeps bread fresh for the longest time. It does not let moisture through and thus does not react to temperature changes in the kitchen. Bamboo is a very durable material that is resistant to mechanical damage, thus it is an investment for many years of use. The last advantage of a bamboo breadbox is that it is easy to keep clean.
The bamboo breadbox despite so many advantages has one major drawback – the price. For a small breadbox we will pay about 90 zł.
Plastic breadbox
Plastic bread is very easy to keep clean – you can clean it even with strong detergents. It is very light and resistant to minor damage. Another advantage is its low price.
>> See also: Food containers in the kitchen
Unfortunately, the plastic breadbox despite its many advantages has two disadvantages. The main disadvantage is that it does not provide adequate air circulation, so the bread begins to spoil faster. Plastic breadboxes are often not carefully made.