Decorating a wall is quite a challenge. Just choosing the right paint can be a problem, but what if we want to choose decorations? See our suggestions.
Stickers
Wall stickers are available in so many themes that surely everyone will find something for himself. What is important, they are inexpensive and easy to install.
Floral motifs
Stickers with floral and plant motifs can create beautiful optical illusions. If you decide to place them over the bed or in the fold of the wall, they will make an amazing impression.
Educational stickers
A very interesting, but also practical solution, are stickers for schools. Designed for education, they will work well not only in schools but also in your child's room. They will create friendly atmosphere and help the youngest learn. It is worth to think about placing, for example, a multiplication table sticker over the desk or an educational board with words in English.
Brick effect
Some people decide on a raw brick wall or a wall mural which imitates it. However not everybody has such a big wall surface to manage. Then the ideal solution are stickers with a brick pattern, which can give the room a special character.
Posters, photos and paintings
In order to make the empty wall gain a new expression, it is enough to hang a poster or a picture on it. This will make the interior more cozy and homely. Paintings largely reflect the taste of your household members. Photos of family members will also be a great solution. For movie fans, a poster from your favorite movie will be a good choice, and for travelers – a view of the mountains or the sea.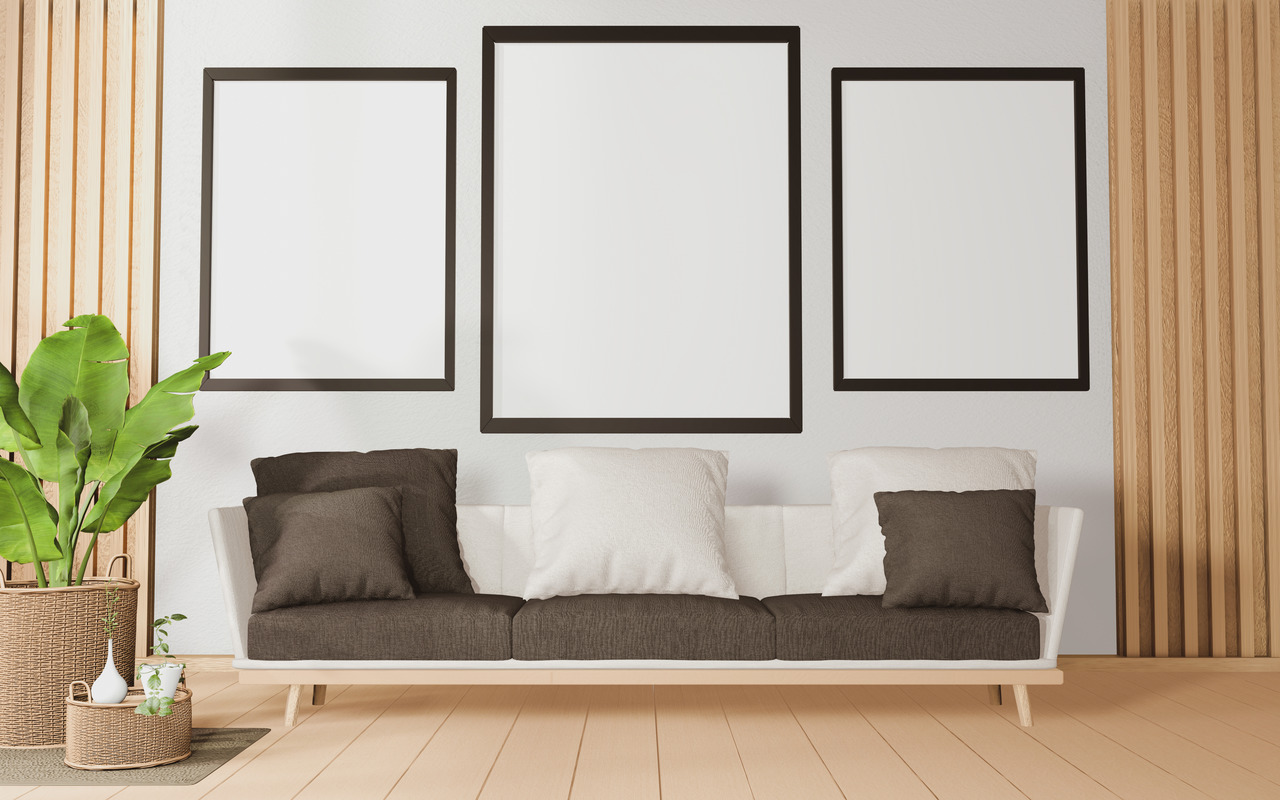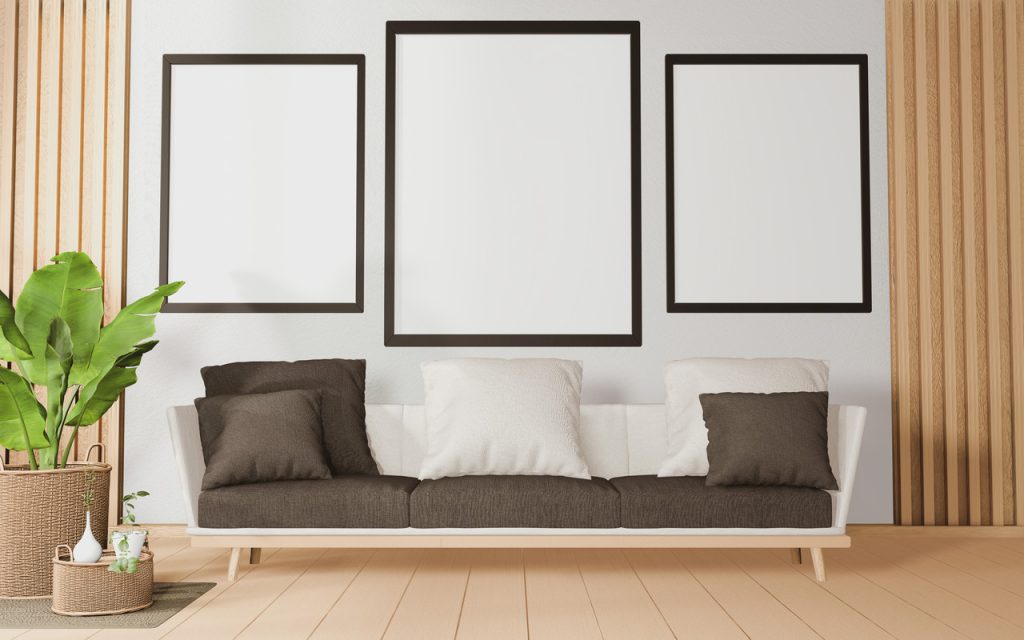 Empty frames
Extremely original decoration, which provides unconventionality and great effect. Instead of framed pictures and photos, you can hang decorative frames on the wall. It is best to bet on the whole composition of frames in one color, but with different sizes and designs. Then the decoration will remain consistent.
Mirrors
They can be not only very practical, but also decorative. Beautifully framed can brighten up even the darkest interior. The advantage is that you can hang them in virtually any room. An interesting solution is to hang small mirrors in different compilations. Mirrors will fit into richly decorated, colorful interiors, but not only. Owners of small bedrooms or living rooms can optically enlarge and brighten the space.
Bookshelves
This is something especially for bookworms. Especially in apartments decorated in retro or vintage style, they will introduce an artistic disorder, which will give the room the right atmosphere. Not only that books look good on the wall, but you can also reach for your favorite book at any time! Placing other decorations, such as candles or flowers, on the shelves is also an interesting solution. Shelves come in unusual designs and shapes, so even leaving them empty will be decorative.
Flowerbeds
Greenery will liven up any space beautifully. There are so many types of flowerbeds available on the market that you can display a single plant in a striking way, but also create a green wall with more flowers.
Macramé
These are decorations made of cotton strings. They are great for interiors in boho or vintage style. Ideal for anyone who appreciates originality, because macramé is handmade and each of them has individual, unique character. They are available in a wide variety of designs, but one of the most popular is the dream catcher.
Wall Clock
Another decoration that not only can impress, but is also very practical. It is worth choosing the model of the clock to the style of the interior, and its color – to the color of the wall on which it will hang.