Ceramic, modern, stone, and standing or hanging – you can find these and many other pots in stores. In addition, each of them comes in many sizes, shapes and colors so you can match them perfectly with your home's interior
A new trend – the jungle at home
It is no coincidence that we used the term home jungle. In recent years, growing plants at home is not limited to one, maximum two flowers on the windowsill in the most ordinary pot. Now it is a very fashionable hobby and passion of many people.
More and more willingly we place flowers in different rooms of our house – some of them are even suitable for the bathroom. Moreover, we often decide on large palm trees, monstera or winged flowers.
Pots no longer play only a utilitarian role. It is not only the plant that decorates the interior but also the pot itself. It is therefore important to choose not only the right one for the plant, but also one that will match the decor
Pots – what requirements do plants have?
Some plants have specific requirements for the pot, or rather the material from which it is made – usually everything is described on the label. If there is no such information, then you can choose any pot you like. The important thing is that it has a hole in the bottom (sometimes you have to make one yourself) and that you don't confuse the flowerpot with… a protective cover, which often stand next to each other in the store.
As for the size of the pot, it should be proportional to the plant. Cacti and orchids, for example, feel uncomfortable in too large spaces. Pots are usually round, but more and more often we can find designer square or rectangular models, ideal for herbs or geraniums. Unfortunately, they are definitely not recommended for growing cacti or orchids, which prefer cramped pots, limiting the growth of their root system
The place of display is also important. Some types of pots may be sensitive to UV radiation or moisture. This must be taken into account when buying them. If you want to place the plant in a sunny spot then choose light-colored pots – darker pots will heat up more, which can have a negative effect on the plant.
Ceramic flowerpots – in all colors and shapes
Ceramic flowerpots are among the most popular on the market. In stores you will find a lot of patterns, colors, sizes – without a doubt everyone will find a suitable one. Moreover, they are stable, well maintain temperature, effectively drain excess water, and thanks to their porosity provide plants with better access to oxygen. They are ideal for large, heavy and massive specimens or herbs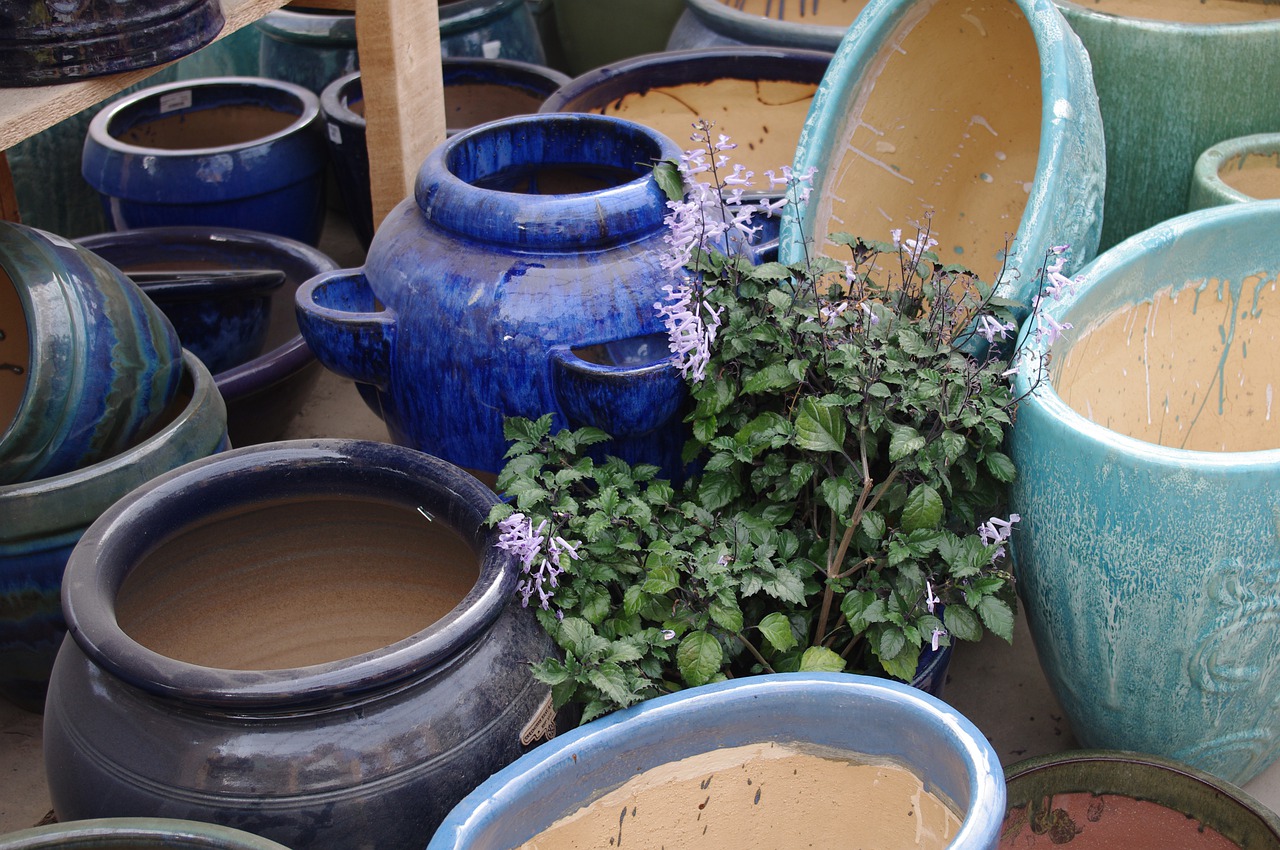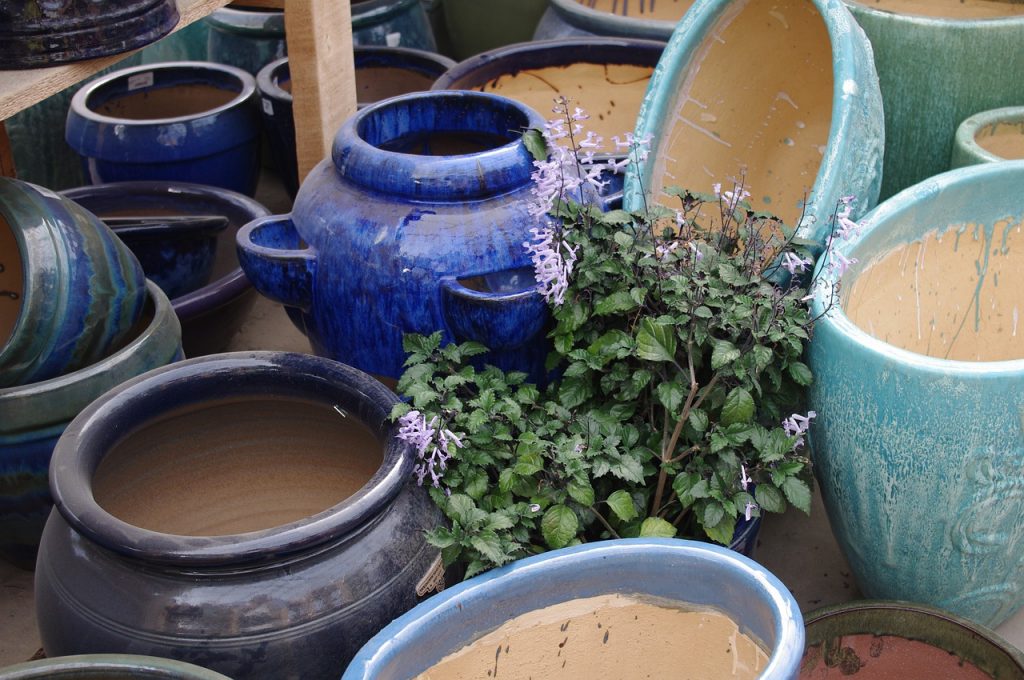 Are plastic pots a good choice?
Plastic pots can be found in every market, in many colors and sizes. They are cheap and keep water inside the soil for a long time. However, we have to remember that they are quite light so we should place plants in them to avoid possible overloading
The disadvantage of plastic pots is their poor resistance to UV radiation. Moreover, it often happens that the cheapest ones are of very poor quality
Plants accompanied by … wood
Wooden plant pots give a unique atmosphere to any interior and allow the soil to 'breathe'. However, they do require regular maintenance, which you'll need to remember. It's important to impregnate the pots to make them durable. They should also not be exposed to direct sunlight.
Concrete pots will delight with their rawness and design
The fashion for concrete continues. Concrete flower pots are available in a variety of shapes and shades. You can always paint them if you need a specific color. Their raw design will go perfectly with succulents and cacti.
In modern, minimalist and rustic interiors, metal flower pots will work perfectly. They often imitate old objects, such as a bucket or a box.
Rattan and technorattan not only for terrace
Despite appearances, flowerpots made of rattan and technorattan are not meant for outdoor use only. They will look great in a living room, bedroom or corridor
How about hanging ones?
To create an unusual arrangement hanging flowerpots will be perfect. The perfect solution is to place several models next to each other – identical or different in color. Without a doubt, it's hard to pass by such a decoration indifferently.
Pots can be placed in woven macramé or even hung from the ceiling. Here there are really many possibilities.