Stained glass lamps are considered to be quite an exclusive product of applied art. Although beautiful, however, they will not fit well everywhere. What are their types? What do they match with? We suggest.
Unflagging popularity
Stained-glass lamps have recently experienced a renaissance. Perhaps they are no longer a standard in rich houses, which could testify to their status and wealth of their owners, but still they find a large group of admirers. At the same time they are quite versatile – they can serve as:
the main source of light,
additional lighting,
completely decorative element.
It is worth mentioning that the first stained-glass lamps appeared at the end of XIX century in New York. They were created in Louis Comfort Tiffany's workshop, hence their popular name"Tiffany's lamp''. As an element of Art Nouveau they became one of the most popular elements of applied art, perhaps second only to stained glass. Both fields of art have a common denominator: without the development of stained glass making techniques, it would not be possible to create a complicated glass pattern on a utility lamp.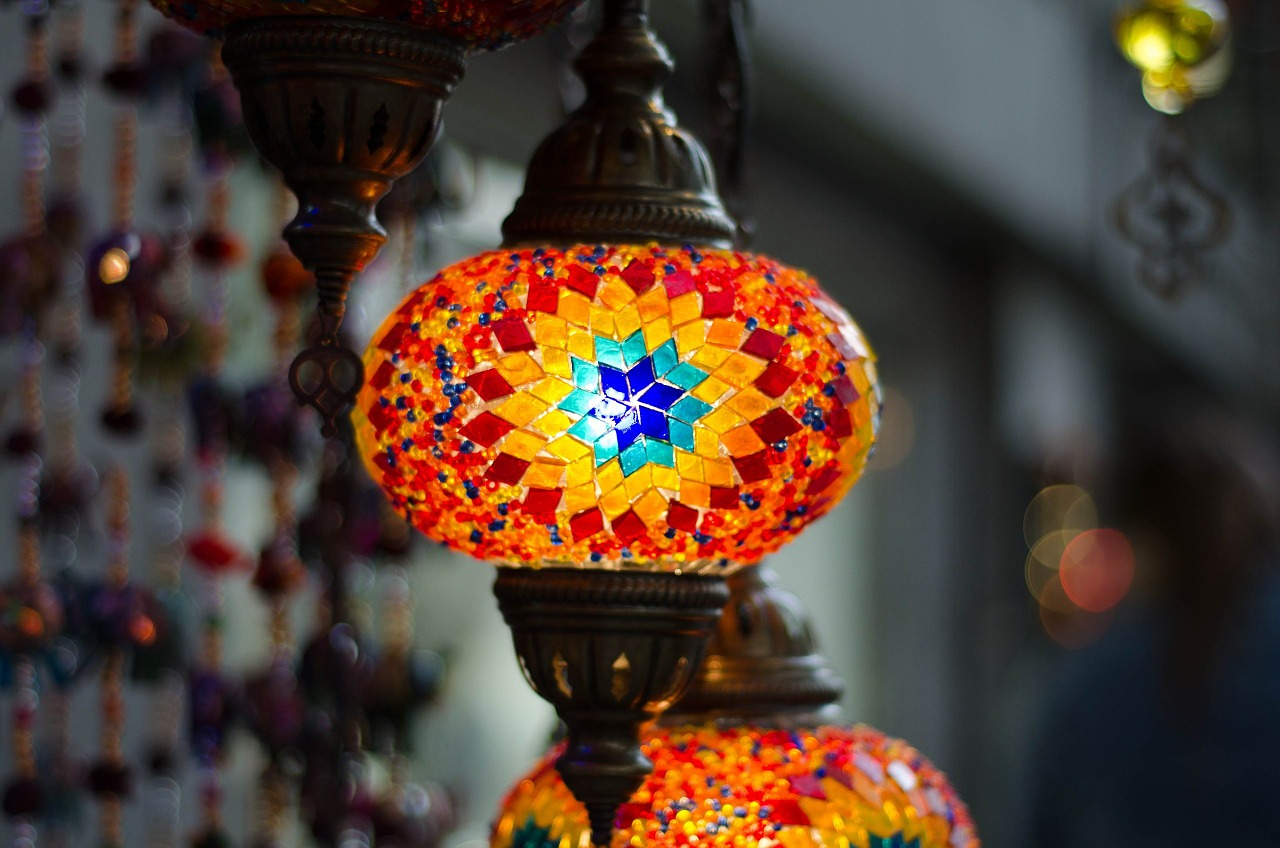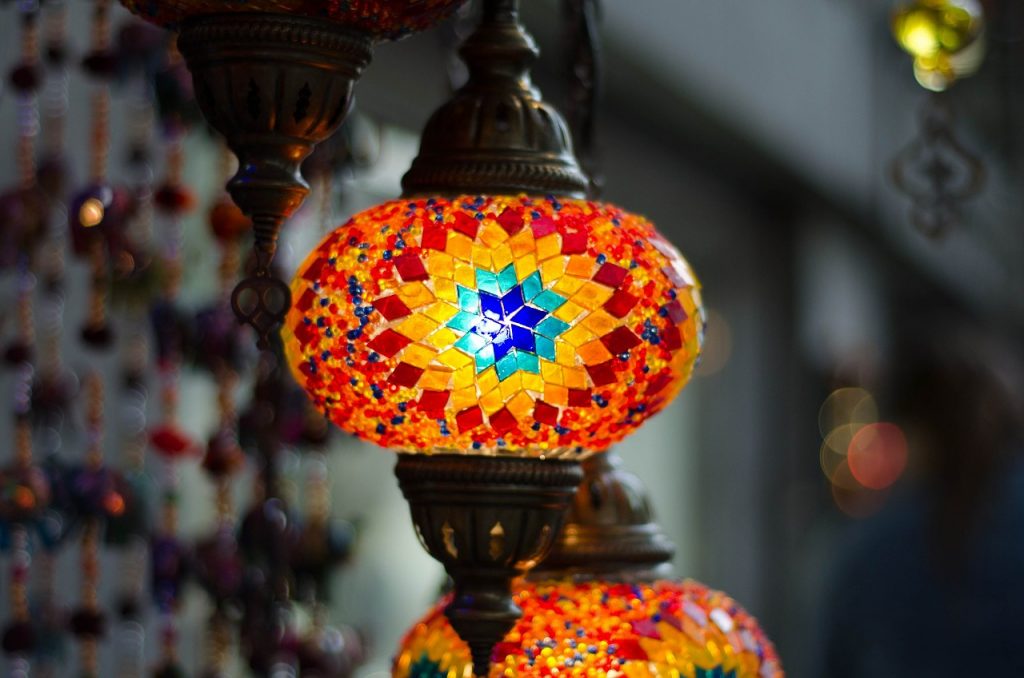 What do we appreciate them for?
As a type of lighting, stained glass lamps are quite unusual – they give the interior a specific and unusual, because artistic, atmosphere. Today on the market we can find both heavy and clumsy models referring to historical originals as well as smaller ones, but maintaining similar atmosphere. What does owning a stained-glass lamp give us?
We get extremely impressive element decorating the room.
The interior itself gains artistic charm.
We can give more personalized character to the interior thanks to rich possibilities of choosing colors.
Having it and exposing in interior, we will gain in eyes of our guests, as a person with original taste, curious and creative.
What types of stained glass lamps do we distinguish?
Among the different types of stained glass lamps, we have to mention first of all:
standing,
pendant,
wall lamps,
small desk lamps.
To which interiors do stained glass lamps fit?
You can also make a division due to the functionality of the lamps. Two varieties seem to be particularly interesting in this situation:
Stained glass cabinet lamps: these are characteristic, very impressive models with a noble appearance and a lampshade consisting of decorative glasses. The most common colors found in such decorative lamps are green, brown, white and yellow, often floral and leafy motifs are created with them. Especially those in subdued colors will be a great decoration of many offices – that's where their name comes from
Stained glass mosaic lamps: they are treated as a wonderful decoration of the living room. Small mosaic ornaments can refer to the threads taken from Greek art, but also to borrowings from the East – for example, Indian or Chinese. Such decoration will bring to the guest room an unusual atmosphere, which will surprise the friends coming to it.
It is believed that stained glass lamps will look the fullest and best only in classical interiors. They look great when matched with elegant wooden furniture. However, let us remember about few facts:
stained glass lamps are a great idea both for the living room and for the bedroom,
there is a huge variety of models on the market – some of them will fit also to modern interiors,
we can choose the color of our choice – the color palette is rich.
How to choose the right lamp for our apartment?
The desire to have a stained glass lamp in your apartment is not everything – you also need to know how to incorporate it into your interior design. Of course you can rely on the services of a professional interior designer, but the cost of the lamp itself can be quite high, so it is worth considering buying it yourself. A few questions should help:
In what style do we have the interior decorated?
Are we interested in classic or eclectic arrangement, where stained-glass lamp will be a decorative classic?
What kind of stained glass lamp do we like the most?
In which room do we want to place it?
Taking the above tips into consideration and answering these questions should solve our dilemma related to purchasing a stained glass lamp.