Chestnuts, acorns, leaves, pictures, posters, bedding and soft lighting – with these elements, you can create unique autumn decorations that every child will enjoy.
Decorating an apartment or a house requires a lot of attention, time and money. It is worth to be aware that the final effect is influenced not only by the colors of walls, furniture or floors, but also by accessories and various types of decorations. They make the interior cozy and people like to stay in it
It is similar with a child's room. It must be here not only safe, but also comfortable. It is also worth giving the interior a new character with the arrival of another season. It is not necessary to embark on great changes. A skilful introduction of a few accents will be enough to enjoy a refreshed space.
Autumn is the most colorful season of the year – warm yellows, oranges, reds, browns. These are colors that will work perfectly in the child's room. So what accents should appear in it to feel this unique atmosphere?
Decorations lie on the … street!
Many autumn decorations you can make yourself or engage the whole family to help. Let's not forget that they are at hand, and sometimes also … feet – and literally! On the way to school or work, on a walk, in the park or in the forest – beautiful leaves, rowanberries, acorns and, of course, chestnuts can be found everywhere. These are undoubtedly the attributes of autumn, which are perfect for making beautiful decorations.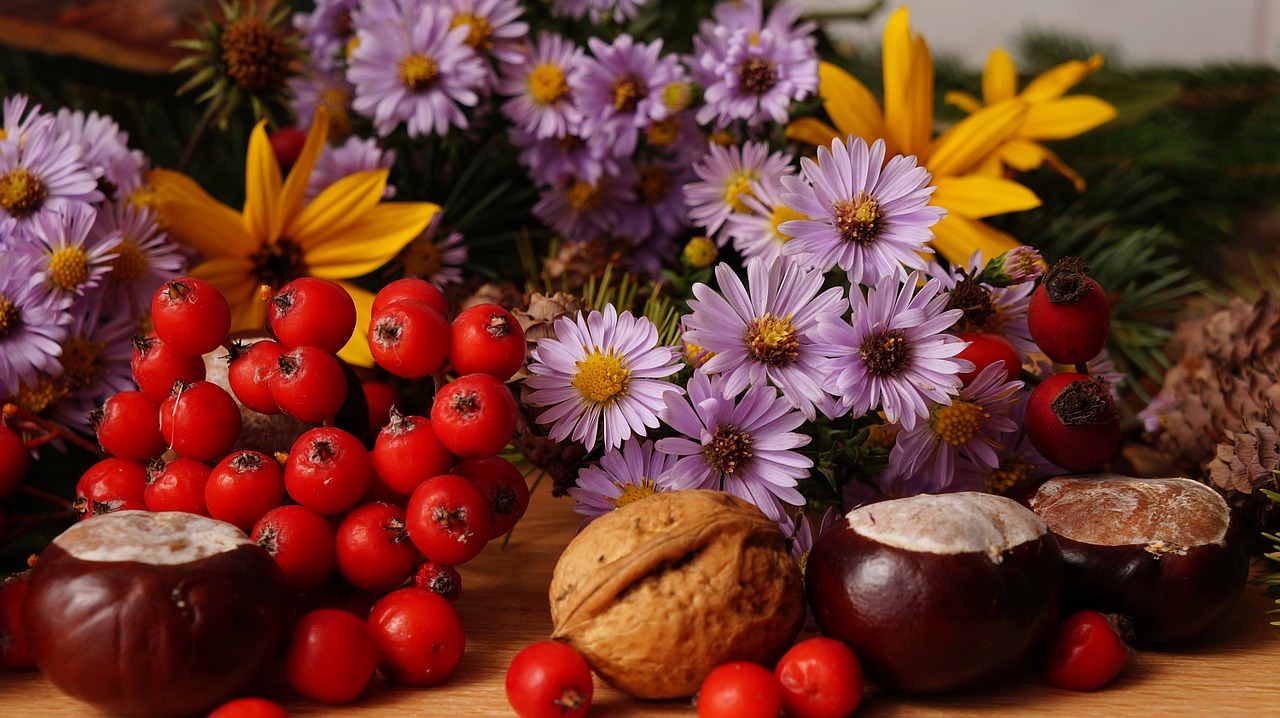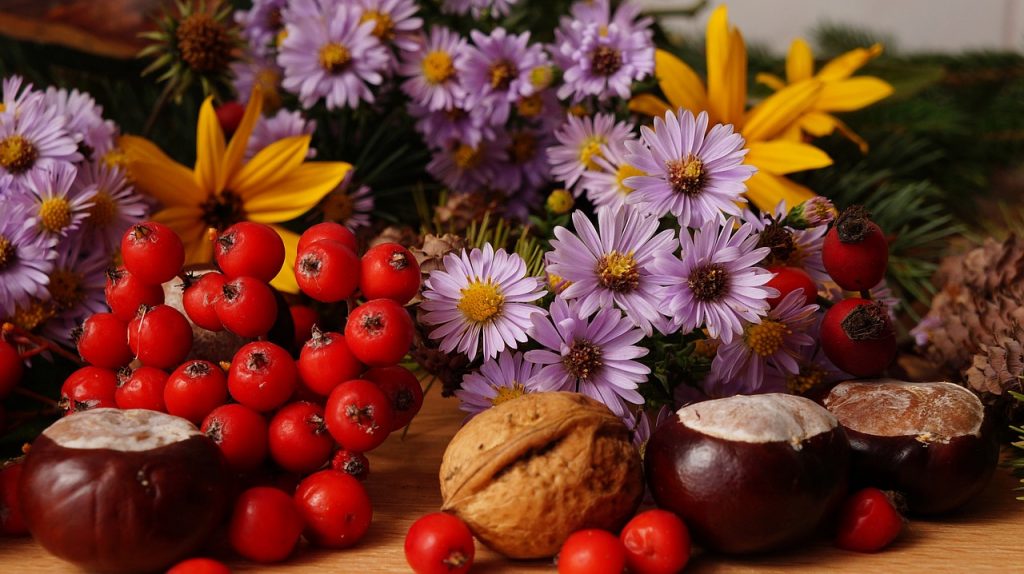 Use chestnuts and acorns
Collecting chestnuts and acorns is one of the best autumn activities. Children love to look for them among fallen leaves. What can you make from them? The possibilities are almost endless. All kinds of people and figurines are great, but they also look lovely simply placed on the windowsill or set out on a decorative tray or in a bowl.
Remember about leaves
While you may sometimes have trouble finding chestnut or oak trees, there is never a problem with multi-coloured leaves – they are everywhere. You can use them to create all sorts of decorations. For example, a bouquet of leaves should be placed in a vase and put on a desk or cabinet. Another idea is to create a colourful leaf garland and hang it along a curtain rod or the back of a bed.
You can also use leaves to create creative pictures – arrange them in the shape of animals, such as hedgehogs, or abstractly glue them to a piece of paper or use them as part of a finished drawing. Such works can be framed and hung on the wall. Self-made accessories for the room will undoubtedly make children a lot of fun
Paintings, posters, drawings
The wall gives great arrangement possibilities. First of all, it is worth noting that all pictures in frames can be changed frequently, including with the arrival of the next season. Wanting to introduce an autumn atmosphere into the children's room, it is worth betting on the theme of the forest – a lot of warm greenery, forest animals, a touch of mystery and encouragement to adventure. Of course, you can use ready-made pictures, but also any drawings and other artwork of the child will be great
Autumn arrangement of a child's bed
The bed is an element that occupies a central place in the room. The child spends time in bed not only at night, but also during the day – resting, reading books or watching stories. A bedspread or a blanket in autumn colors will certainly create an atmosphere. Additionally, you can wrap yourself in it and have a nice time. It will also work to replace pillows, for example, for those with the image of a fox, wolf, forest motif or colorful leaves.
And finally – the light!
Lighting plays a huge role in any interior. In a child's room, a good top light source and a desk lamp are essential. Here you can combine with lampshade so that it is in autumn colors and patterns. And that is not all. Bedside lamps resembling animals, such as rabbits or bears, are also a hit. Their soft light will also give the right climate and coziness.