The smells of autumn will soon be in the air. The leaves will begin to change colors and it will get cooler outside. In autumn it is worth organizing family picnics in the garden. Check how to prepare them.
Picnic basket, bag, cooler or backpack
Whatever style you choose, you'll need something to transport food, drinks, and covers. If you're having a picnic in the garden, you can go for a wicker basket. If you like a traditional look, a wicker basket is the way to go. Or maybe you're taking cold drinks and snacks with you? Then reach for a travel cooler.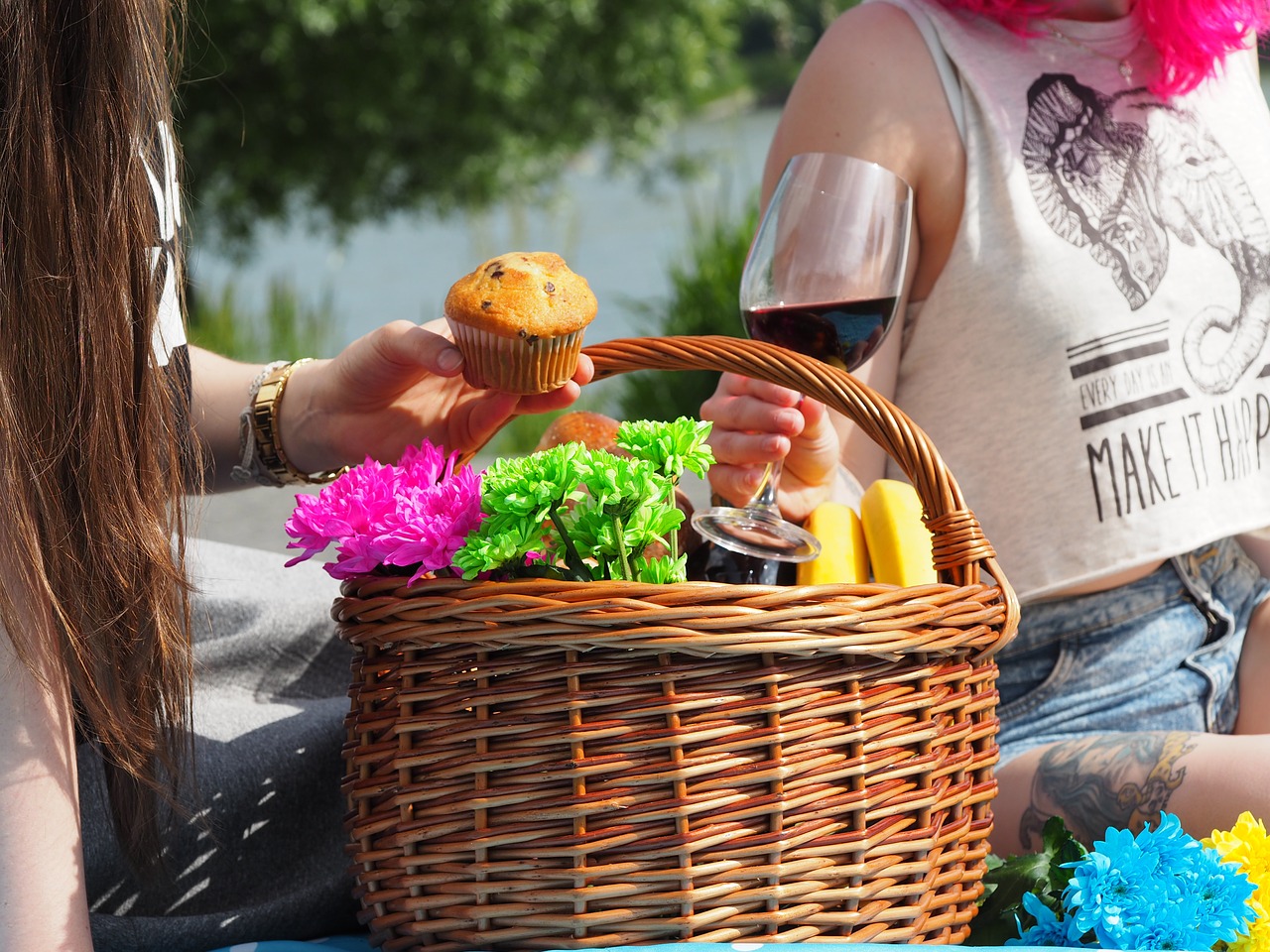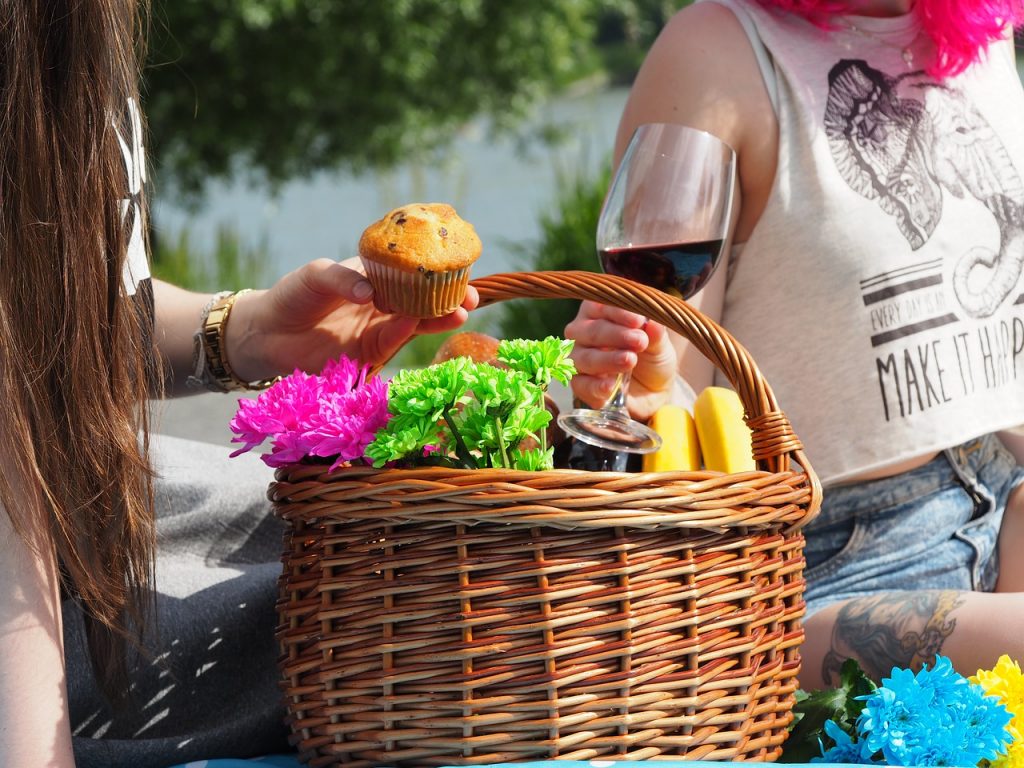 Plastic or paper cups, plates, and cutlery will work well in any situation. If you want to bring wine glasses with you, pack a light tray as well. You can place the glass on it while you pour and sip your drink. Then you don't have to worry about accidentally spilling the alcohol. If you're packing a corked bottle of wine, remember the bottle opener as well.
How to store food?
Want to avoid soggy salads and sandwiches? Then store ingredients like sauces, fillings and optional toppings in separate containers until you need them. Add last-minute ingredients like goat cheese or chopped fruit to your dessert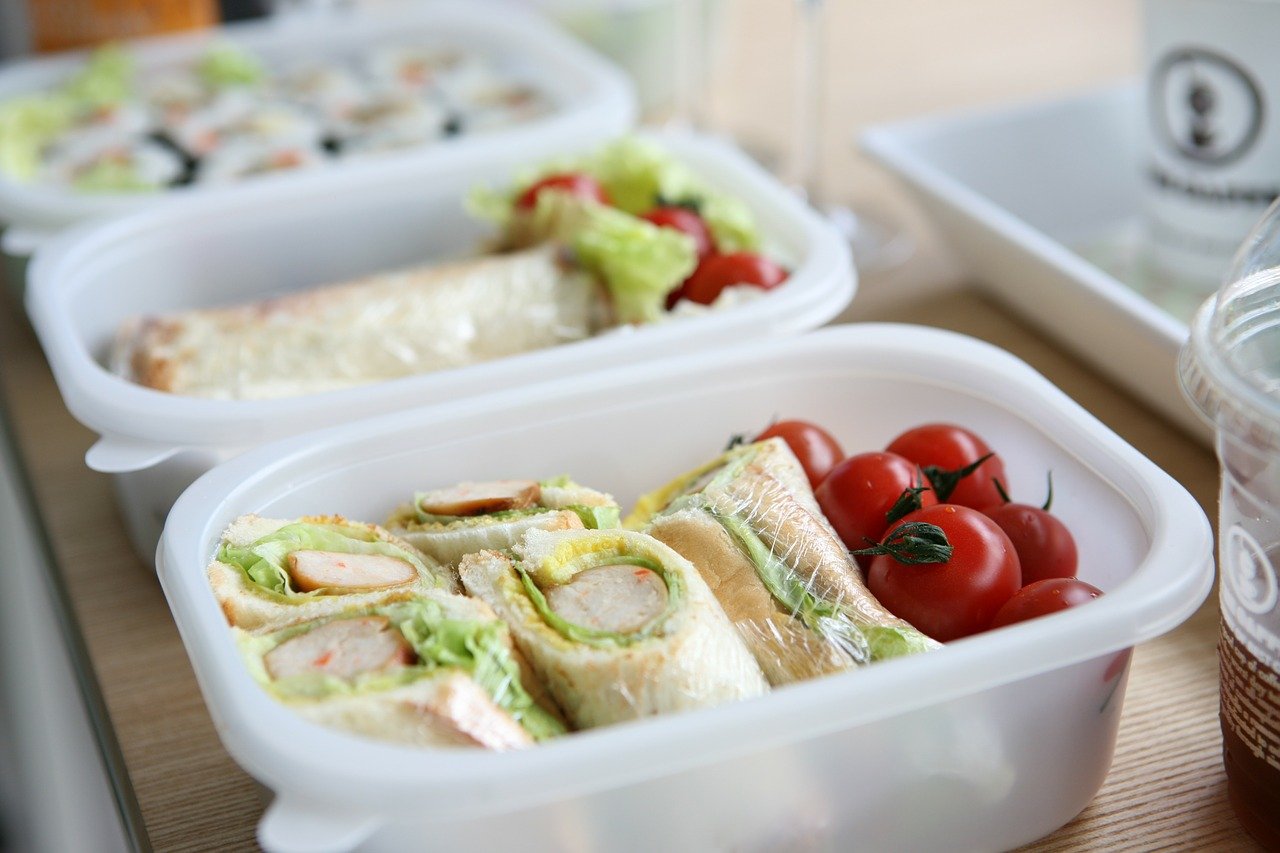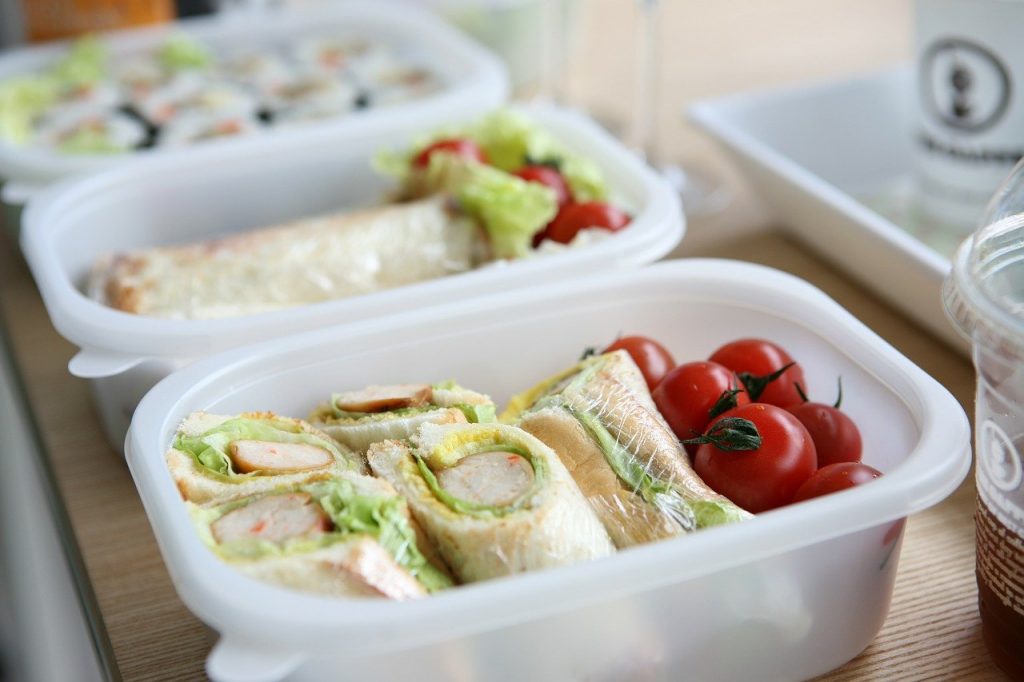 Sunscreen
Lunch outdoors is the perfect opportunity to enjoy the beautiful weather. If you want to avoid sunburn, be sure to wear sunscreen. By sitting under an umbrella or a tree, you can reduce the impact of UV rays. However, that doesn't mean you don't have to worry about getting sunburned anymore
Baby wipes
Even if you're not taking a toddler on a picnic, wet wipes will do just fine here. Although hand sanitizer also kills bacteria, wet wipes can remove dirt and stains. It's a good idea to clean your hands with them before and after a meal
Insect spray
Reduce the risk of insect bites by taking insect spray with you and applying it generously. Repellents with DEET, lemon eucalyptus and icaridin generally last longer than other sprays. Remember to apply them after applying sunscreen.
Drinks in a bottle
Making a big pot of sweet tea or sangria seems like a great idea, but bottled drinks are a better option. You don't have to think about cups anymore, which saves you some space. Also, when chilled, bottles act as extra ice packs. This will keep your dishes and snacks at the right temperature. Unlike pitchers, there is also less risk of spilling your drink. Additionally, resealable bottles will appeal to all revelers who tend to spill drinks.
Waterproof picnic blanket
No one likes sitting on a damp blanket. You can choose a flannel blanket with a vinyl backing or a sheet sewn to a piece of oilcloth. A place to sit that doesn't absorb moisture and dirt from the ground will be perfect.
Knife
A small knife is one of the most versatile tools in a picnic basket. You'll use it whether it's to butter a sandwich, lift a cap, or slice fruit. Small, folding blades or blades with sheaths will work best here. Some manufacturers offer special knives for picnics and outdoor lunches.
First Aid Kit
Regardless of where you hold your family picnic, be sure to have a first aid kit. Basic supplies such as bandages, aspirin and hydrocortisone cream relieve discomfort and pain. So it's a good idea to bring them along just in case.
Kitchen towel
While napkins or paper towels are easy to pack up and throw away, a sturdy kitchen towel provides more versatility. You can use it to cover food from insects. It will also provide more protection if you wrap wine glasses or bottles with it. It's also easier to wipe off all the stains.
Outdoor activities
People who organize a picnic often focus on food and forget about outdoor activities. Kites, frisbees and balls are popular accessories that the whole family will enjoy. You can also spend time reading, drawing or playing board games. It all depends on your creativity.