Eclectic interiors are becoming increasingly popular. How to arrange the living room to get the effect of an aesthetic mix of styles? Here are 4 basic rules of composition eclectic rooms.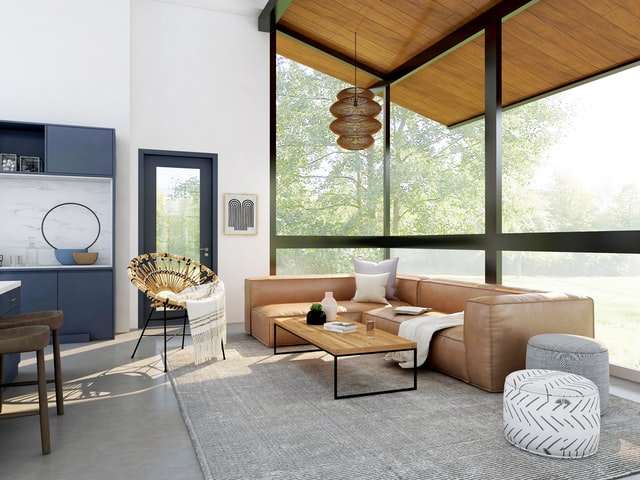 Eclecticism means combining various conventions and styles. Opposite elements chosen with taste and sensitivity may create a unique effect. What to follow when arranging an eclectic living room to avoid chaos? We present the basic rules of composition.
1. Eclectic Living Room: The Guiding Principle
In the living room in an eclectic style, we should juxtapose seemingly incompatible elements in order to achieve an effect of an original combination. To avoid random combinations that could create the impression of clutter, the composition should take a leading idea, which will determine the main stylistic trend in our room. After choosing the basic style, which will create harmony of the place, we can start experimenting with different accompanying elements.
2. Eclectic living room: do not be afraid of colors
When decorating a living room in an eclectic style, it is good to choose guiding colors, dominant in the interior, which will form its basis. However, to get the desired effect, it is necessary to add some colorful elements in different colors, which will enliven the interior and give it an eclectic character.
>> See also: Eclectic additions to the kitchen
3. Eclectic living room: extravagant lighting
Lighting is a field to show off and the opportunity to clearly emphasize the eclectic style in the living room. Rooms in which there are several sources of light look great – these can be standing lamps, floor lamps, or impressive wall lamps. Choosing lighting, we have the opportunity to introduce some opposites and thus emphasize the eclecticism of the interior. For example, to a living room with a dominant classical style, industrial lamps will look great. In a modern interior, on the other hand, a glamour chandelier may look impressive. Raw wire lamps without a lampshade can also be an interesting element – they will fit into most compositions and will surely create a remarkable effect.
4. Eclectic living room: Plants and ornaments
Eclectic soul of the interior will develop for good after adding to the room green flowers and original decorations. This style loves the elements of nature, so the eclectic living room can not miss domestic leafy plants. The same issue is with the decorations – not only welcome, but even desirable are all paintings, wall decorations or sculptures. Depending on the leading style of the interior, you can also choose modern graphics, posters and ethnic elements, referring to different regions of the world and their traditional crafts.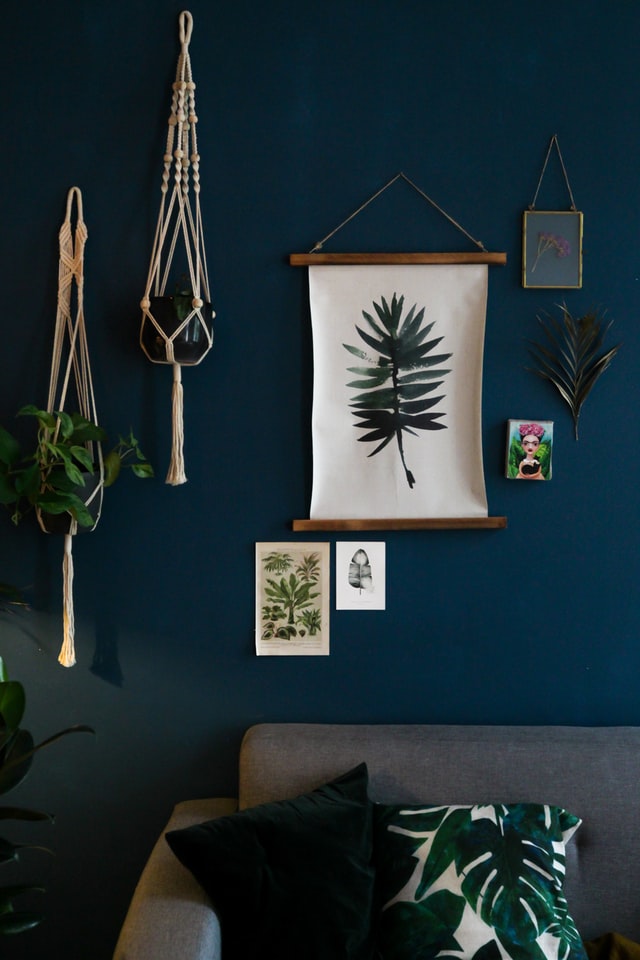 If the living room at first glance somewhat surprises, acts inspiring and gives a sense of coziness, and its individual elements do not obtrusively catch the eye, but subtly attract attention, it is probably a sign that the eclectic composition is successful.
>> See also: Eclectic decorations from light bulbs