Impressive decorations do not have to be expensive. The most important is to have an idea, a little imagination and willingness. We suggest how you can change your party table for a low cost.
Table decoration – a must!
A party with friends – you clean the apartment, prepare snacks, drinks and … the table
So do not forget to decorate it. An empty table without tablecloths, napkins or other decorations will not make a big impression. Unfortunately, many decorations are simply expensive. So use our tips, which will allow you to get a beautiful effect, without spending too much money.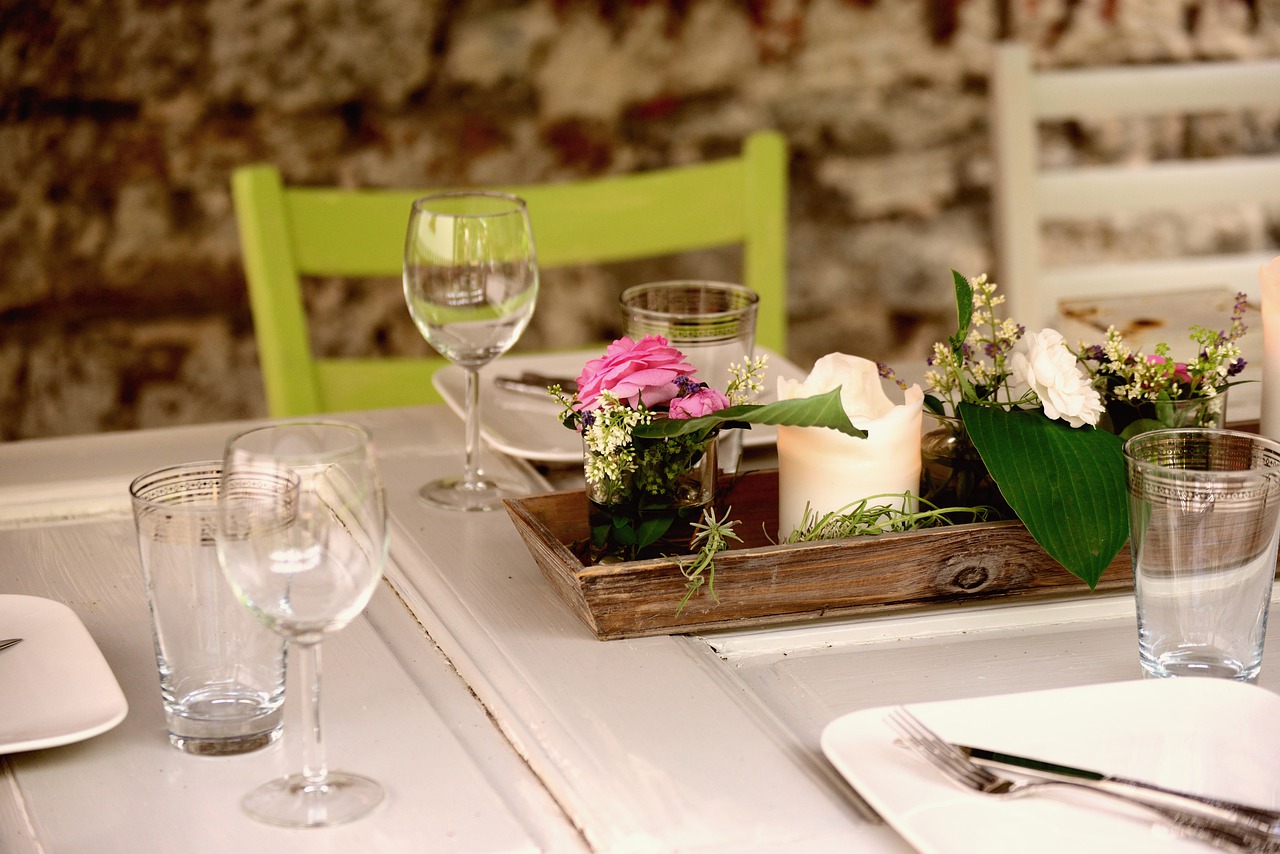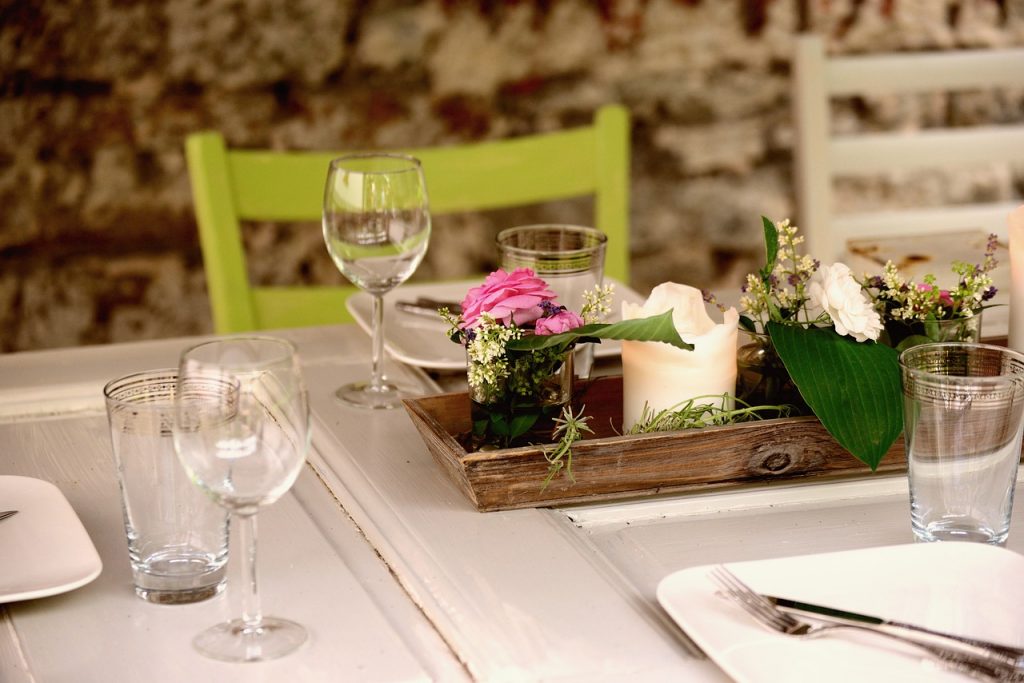 First of all, you have to decide whether you are organizing an elegant party with friends or maybe a crazy house party. It is important, because with decorations you will emphasize the character of this party
Disposable decorations – yes or no?
Remember that the table decoration has to compose with the whole interior. Keep it tidy and harmonious. Make sure, above all, that the tableware and other decorations complement each other in terms of colors and harmonize with each other.
While a family or holiday party has its own rules, do not be afraid to use disposable decorations during an informal reception.
The most important element on the table is the tablecloth. It fulfills not only a visual function, but also a practical one – any dirt, stains, or spills remain on it, thus protecting the table from such accidents. High-quality tablecloths are quite expensive, and they also need to be properly cared for, stored, and ironed.
A disposable tablecloth, such as a foil or paper one, will be perfect for a house party. In spite of appearances, it can look really good. Additionally, you do not have to be afraid that it will be destroyed. After the party is over, you can simply throw it away.
If you decide on a classic cloth tablecloth, then you may be tempted to use a runner in a contrasting color. This is a perfect solution for elegant parties.
You can also forgo classic tableware in favor of paper ones. There are so many patterns, colors, and sizes on the market that you will undoubtedly choose something for yourself. This is also the advantage of this type of product – you can have completely different dishes at every party. Just remember to choose disposable products made of ecological materials, and not plastic ones, which are harmful to the environment and take ages to decompose.
What about glasses?
In a group of friends there is a casual and relaxed atmosphere. Here you do not have to look for crystal glasses or elegant china. Simply classic tall glasses (for drinks or drinks), which you use every day, will be perfect. Remember that the simplest solutions are the best
An original idea that will also not cost you much are colorful paper straws. Straws are available in various, fancy shapes.
Bring decorations from… the backyard
In search of inspiration for your table decorations, look around you, get out in front of your house. Autumn is now underway, which is a very atmospheric time of year. There are colorful leaves everywhere, and chestnuts and acorns are hiding under the trees. With these gifts of nature you can prepare beautiful decorations.
Create an interesting composition from them, which you can place on the table. You can also arrange chestnuts or cones with spruce twigs in a completely loose arrangement or in a decorative bowl or tray.
Candles, candle holders or even warmers or small candles floating in dishes with water will also be perfect. They don't cost much, and their soft, subdued light will put all the partygoers in a very positive mood.